Skiing & ski rental in Sils Maria
All INTERSPORT Rent locations at a glance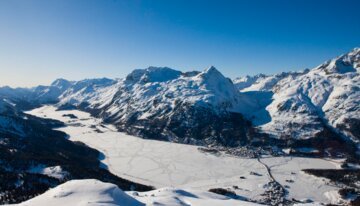 ©
Engadin St. Moritz Tourismus / Daniel Martinek
Ski rental in Sils Maria
INTERSPORT Rent shops at Sils Maria ski resort
In Sils Maria, you can look forward to more than "just" picture-perfect ski runs. At the INTERSPORT Rent shops in the region, you'll also get individual advice from our local winter sports experts. Our RENTertainers will equip you with the latest gear – perfectly tailored to your needs and preferences.
You can get your equipment particularly quickly and conveniently if you make an online reservation. Select and book your desired gear in three easy steps, pick it up on site, and test it on the slopes of Corvatsch!
INTERSPORT La Fainera Sils/Segl Maria
INTERSPORT La Fainera
Via da Marias 10, 7514 Sils/Segl Maria, Engadin
Skiing in Sils Maria
More about the ski resort
From Sils Maria, the free local bus takes you directly to the Furtschellas valley station. The cable car then brings you up into the heart of the ski resort. What you won't find there is lots of hustle and bustle. Instead, perfectly groomed slopes in all difficulty levels and untouched nature await. Beginners can practise their first turns at Cristins tow lift and at Snowlis Kinderland.
If you want to go even higher, we recommend you take the Rabgiusa chairlift to Corvatsch ski resort. Thanks to 120 kilometres of perfectly groomed ski runs and an altitude of up to 3,303 metres, you can have a great time. For instance, on the Fun Ride, at Corvatsch Park, on the extra-long Hahnensee run or during freeride adventures on the snowy northern slopes.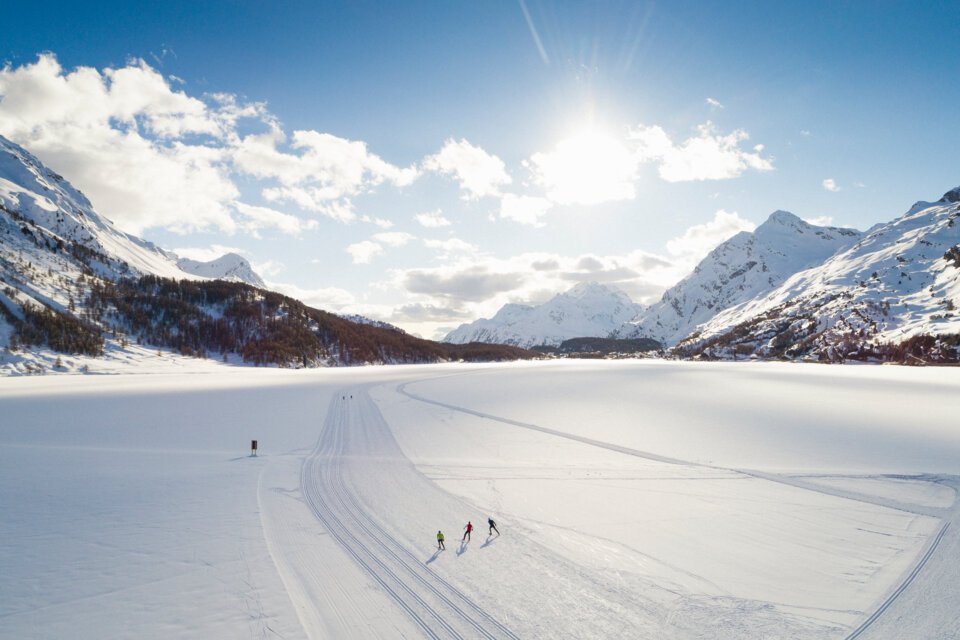 What's waiting for you in Sils Maria?
120 kilometres of ski runs on Piz Corvatsch
the family-friendly Furtschellas ski resort
Corvatsch-Pontresina ski school
more than 220 kilometres of cross-country ski trails in the entire Engadine region
numerous signposted winter hiking and snowshoeing trails
the most beautiful ski tours in the Upper Engadine
God Laret sledging run
ice-skating on frozen lakes
Skiing in Sils Maria is right for you if ...
… you want to spend a relaxing family ski holiday in Switzerland.
… you prefer small and manageable ski resorts.
… you love cross-country skiing and haven't yet explored the cross-country skiing paradise of the Engadine.
… skiing or snowboarding at Corvatsch ski resort is at the top of your winter holiday to-do list.
… you would like to ski over to St. Moritz.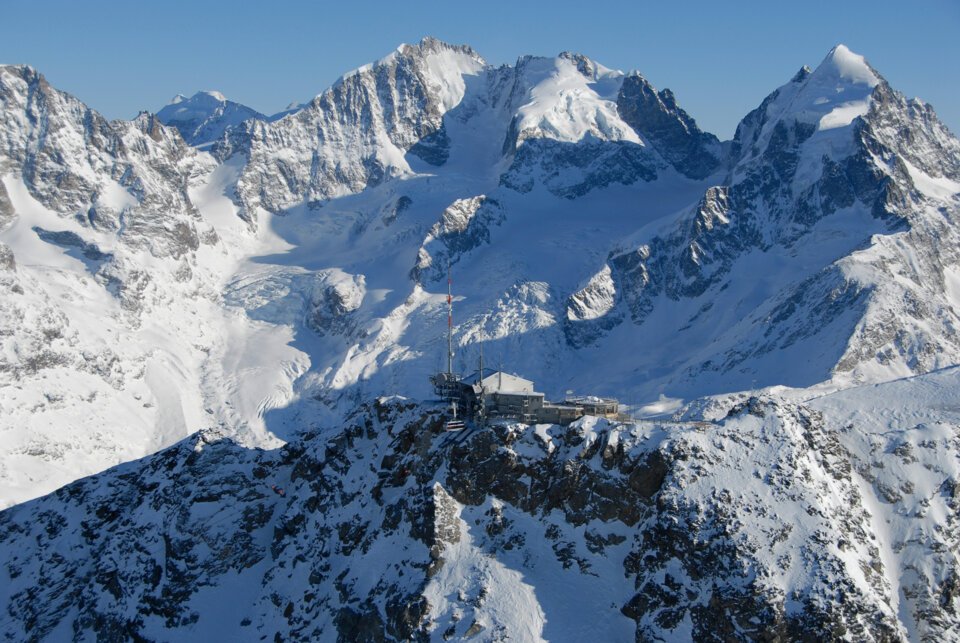 INTERSPORT Rent tip
Our RENTertainers recommend
Did you know that Sils Maria is the starting point of the Snow Safari? Following this scenic ski circuit is one of the most beautiful ways to explore the Engadine region. Via Furtschellas, you can reach the highest point of Corvatsch ski resort and, from there, ski down the legendary Hahnensee run to St. Moritz/Bad. The route continues into the Corviglia ski resort and to Celerina.
In total, you will conquer 9 ski runs, 88 kilometres in distance, and 444 metres in altitude difference.
INTERSPORT Rent shops in the regions
Cities with INTERSPORT Rent shops in the region