Snowboard clothing
Get the best tips from our RENTertainers now!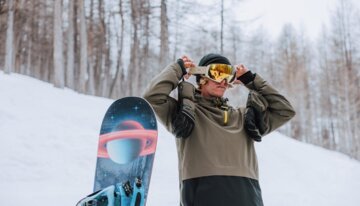 ©
Oliver Godbold photography / ROSSIGNOL
Find your perfect outfit for shredding with INTERSPORT Rent
*Advertisement
Are you drenched in sweat after hitting the terrain park? Do you have powder under your jacket after your adventures in the backcountry, or do you regularly get cold while snowboarding? Then perhaps you're not wearing the right snowboard clothes ...
But don't worry: You don't have to toss out your entire snowboarding outfit. It's enough to know a few simple tips and tricks.
Our RENTertainers have summarised what matters most when picking your snowboard gear and tell you all about how the onion principle works.
Your snowboard clothes should meet the following criteria
Of course, snowboard clothing has to look cool, but it's key that it also fulfils its purpose. In other words, it has to keep your body warm and dry. To achieve this, an outfit must have three characteristics. It needs to be:
waterproof
breathable
insulating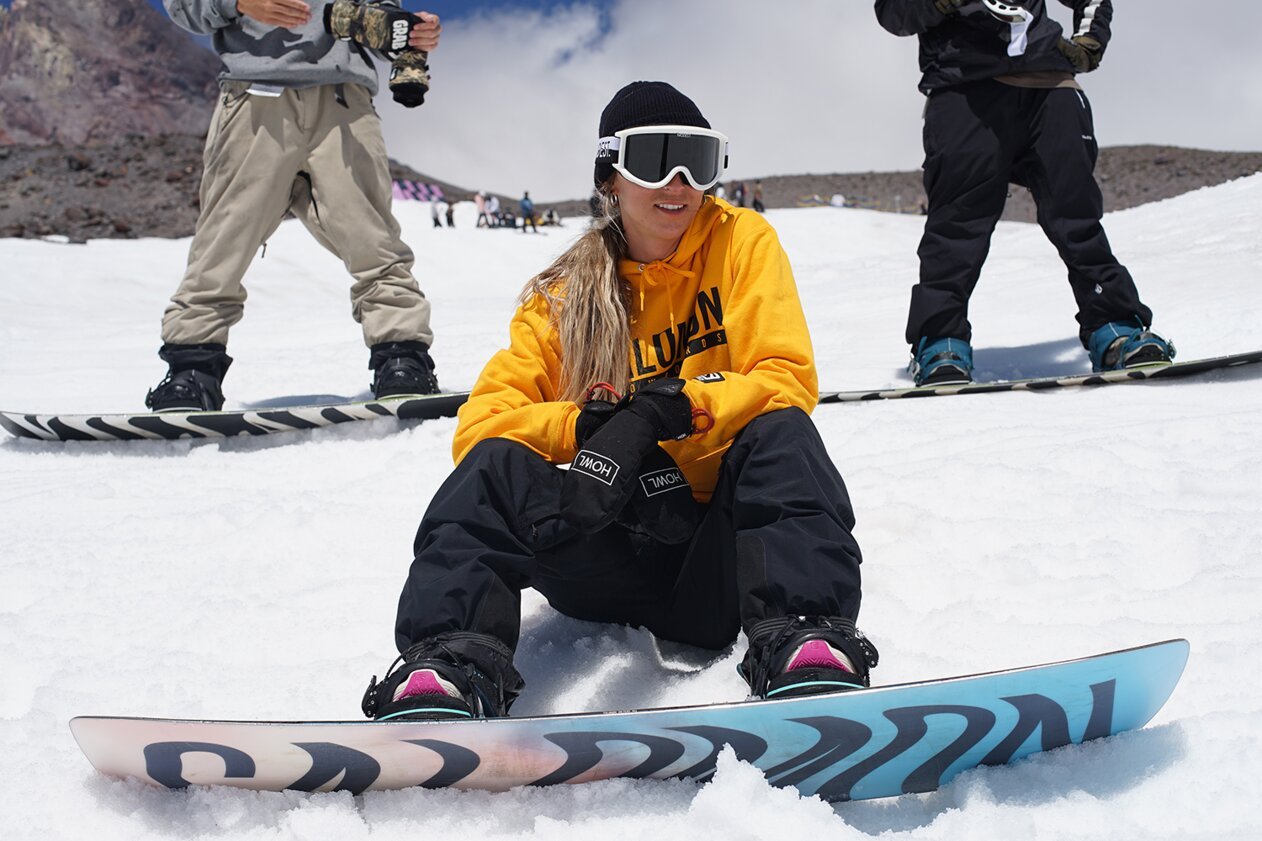 Staying dry is the name of the game. Because if your clothes get damp, you'll quickly get cold. We're not only talking about sweat but also snow and rain – any kind of moisture needs to be kept away from the body by your snowboarding gear. And the same goes for the wind. Especially when it comes to snowboard jackets and trousers, protection from cold air and moisture is crucial.
Must-haves:
taped seams
waterproof zips
snow gaiters: hand and leg gaiters with Velcro fasteners or buttons
jacket with a hood and high collar
trousers with a belt or bib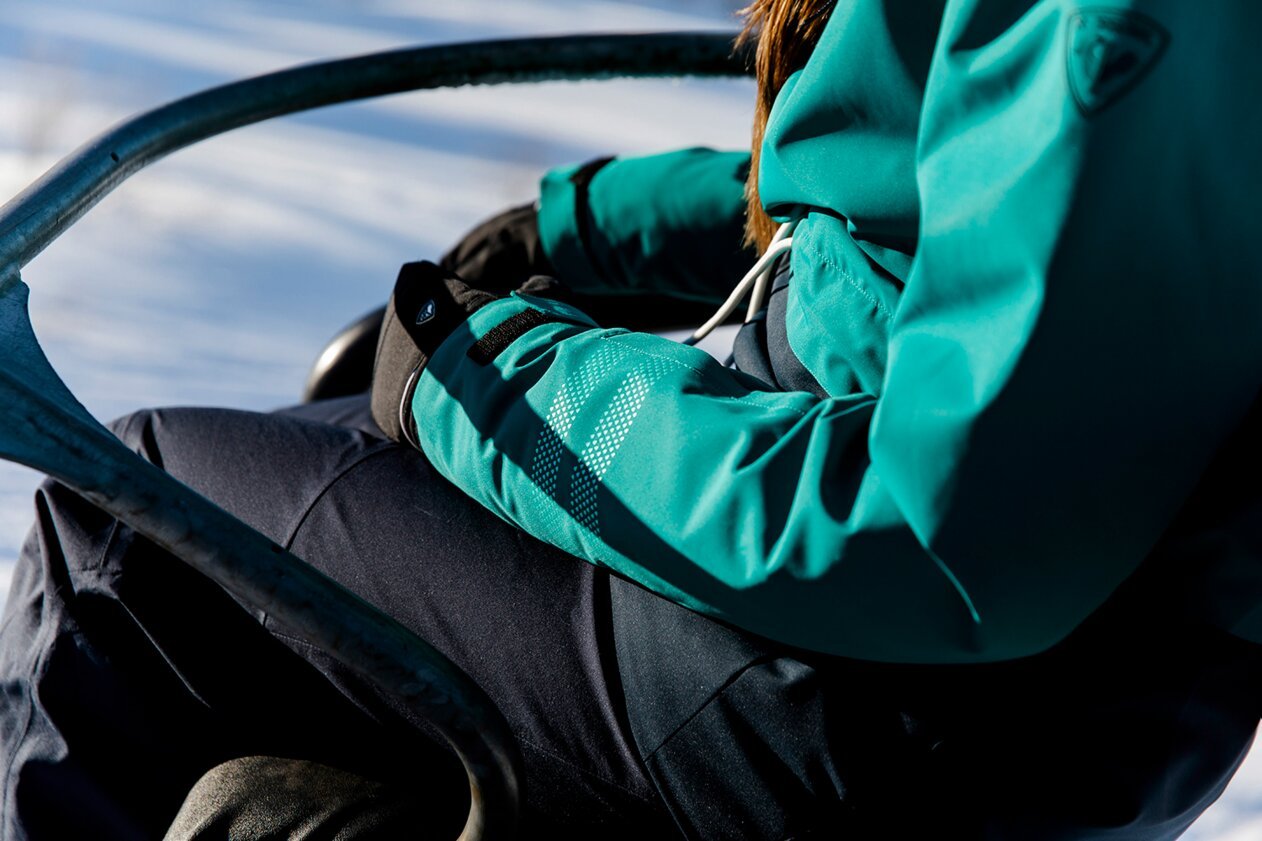 Breathable means that a garment is permeable to air and allows water vapour to escape to the outside. In other words, it wicks moisture (sweat) away from your body. That means you don't get overly sweaty, and your body always stays warm and dry. Air-permeable materials are especially important for functional underwear and snowboarding underwear.
Tip: Snowboarding gear with the famous Gore-Tex® membrane is both water-resistant and breathable.
Insulating materials are designed to protect you from the cold. To keep you warm while snowboarding, you need good insulation, especially when you're on the board in freezing temperatures. Commercially available snowboard clothing usually has a medium level of insulation.
Tip: Several thin layers are warmer than one thick layer.
To ensure that you feel neither too cold nor too warm in the snow, we "warmly" recommend the onion principle!
The onion principle: How to layer your clothing
When layering your clothing, you should cleverly combine (at least three) different layers of clothing with each other. The aim is to neither sweat nor shiver while shredding. This requires optimal air circulation and effective moisture management.
Each layer needs to have the right fit and material. Only when all layers are perfectly coordinated does the onion principle live up to its potential.
The result: You'll perform better and feel more comfortable. If you get too cold or too warm, you simply put on or take off a layer.
A snowboard outfit that keeps you warm when it's cold and cool when it's hot sounds too good to be true? It's not! Here's how layering works: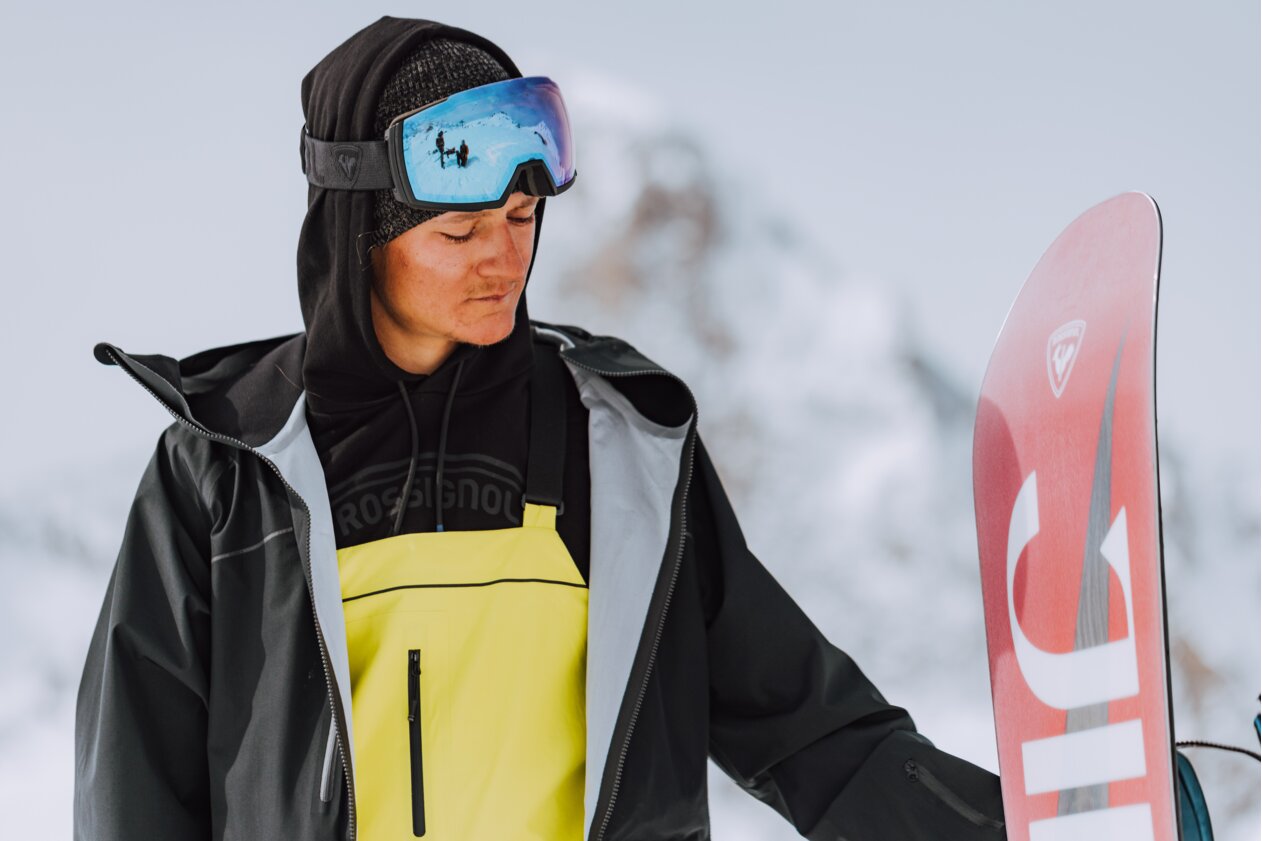 The base layer – (functional) underwear and socks – wicks away sweat. It is worn directly on the skin and must fit snugly. It needs to sit close to your skin so it can do its job of wicking moisture away from the body and preventing it from getting cold.
Recommended materials:
polyester
polyamide
similar synthetic fibres
merino wool (natural fibre)
Did you know? Merino wool can absorb up to 35 per cent of its weight in moisture without feeling damp.
Avoid: Cotton. It absorbs moisture quickly and stores it instead of releasing it.
The warmth or insulation layer can consist of one or more garments. In addition to protecting you from the cold, it acts as a moisture buffer.
Mid layers include longsleeves, fleece jackets or thin down jackets, for instance.
Recommended materials:
fleece
wool
PrimaLoft® (synthetic down)
3rd layer: shell or outer layer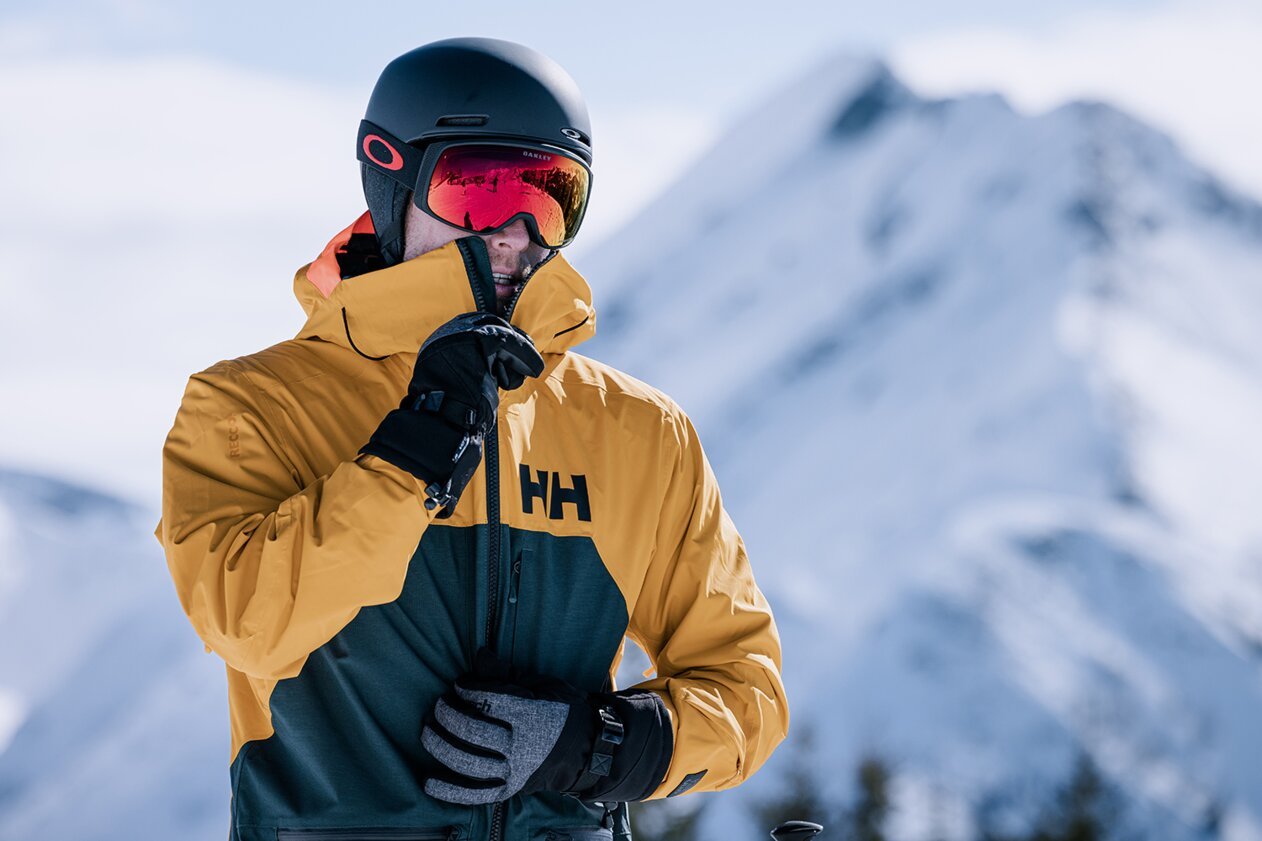 The outer layer protects you against external influences such as wind and water. It must be breathable, so moisture can evaporate and excess heat escapes to the outside. This way you won't feel sweaty or too hot.
Recommended materials:
Gore-Tex®
Sympatex
PrimaLoft®
Tip: Regular waterproofing helps maintain the protective properties of the third layer.
More tips for the right snowboard gear
Fit: Whether you're a regular fit, slim fit or loose fit type, freedom of movement is paramount.
Pockets: Lift ticket, mobile phone, energy bar … Make sure your snowboarding gear has enough pockets! Hand warmers are a popular feature as well.
Gloves: While finger gloves will make it easier to zip up your jacket or adjust the bindings, mittens will probably keep your fingers warmer. We recommend a snowproof finish and integrated wrist protectors.
Hat: Your hat or beanie needs to fit under your helmet. Balaclavas or ski masks keep you extra warm!
Goggles: There are countless types of snowboard goggles. Important: Your goggles must be compatible with your helmet. Read more now!
Back protector: offers protection in case of a fall or collision.
Find a location now ...
.. and equip yourself for your upcoming adventures in the snow.