Ski rental in Films Dorf and equipment
Perfectly advised at INTERSPORT Rent in Films Dorf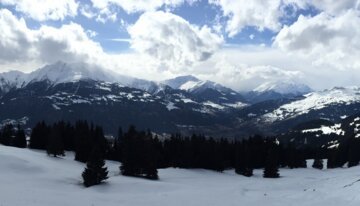 ©
https://www.flickr.com/photos/slapers/
Films Dorf promises action! At the same time, it is a Swiss winter idyll. With the perfect connection to Laax, Films Dorf soon became a favorite destination for excited winter sports enthusiasts. Also attractive: the many service offers in the town – as for example the ski rental from INTERSPORT Rent in Films Dorf.
The ski region Laax, which ranges from Films Dorf to Laax, Falera, Ladir and Ruschein, is accessible for beginners and professionals alike. The majority of the pistes is situated above 2000m altitude. What is more, the valleys are being snow cononed artificially. Snow is guaranteed all winter long.
INTERSPORT Bundi Sportarena Flims Dorf
INTERSPORT Bundi Sportarena
Via Nova 72, 7017 Flims Dorf
The gastronomy of Films Dorf is very diverse. Classic Restaurants, quaint "Stüblis" and comfortable ski huts: Everyone will find what he looks for.
Do you have all you need for your winter holiday in Films Dorf? Stop by in INTERSPORT Rent to get the best ski rental and latest equipment. The highly trained team is looking forward to finding the perfect skis for you!
INTERSPORT Rent shops in the regions
Cities with INTERSPORT Rent shops in the region