Snowboards
Find the right snowboard!
Find the right snowboard – with INTERSPORT Rent!
*Advertisement
How comfortable you feel on your snowboard, how fast you see progress, and how safe you are in the snow – all this depends on the right choice of snowboard. In short: Your board determines the number of happy moments you experience while shredding.
And we've got great news for you: You can test the latest snowboards from leading manufacturers at INTERSPORT Rent. As often and as long as you want. You also get individual advice from true snowboard experts. All this at attractive prices – at more than 800 locations in the most beautiful ski resorts in the world …
On this page, you can get an extra dose of snow-how regarding snowboards, tips on choosing the right board, and more. Let's get started right away!
Checklist: How do I find the right board?
First, you need to decide which snowboard to choose based on your skills (your snowboarding ability) and your preferred riding style. However, there are a few more considerations that might influence your decision.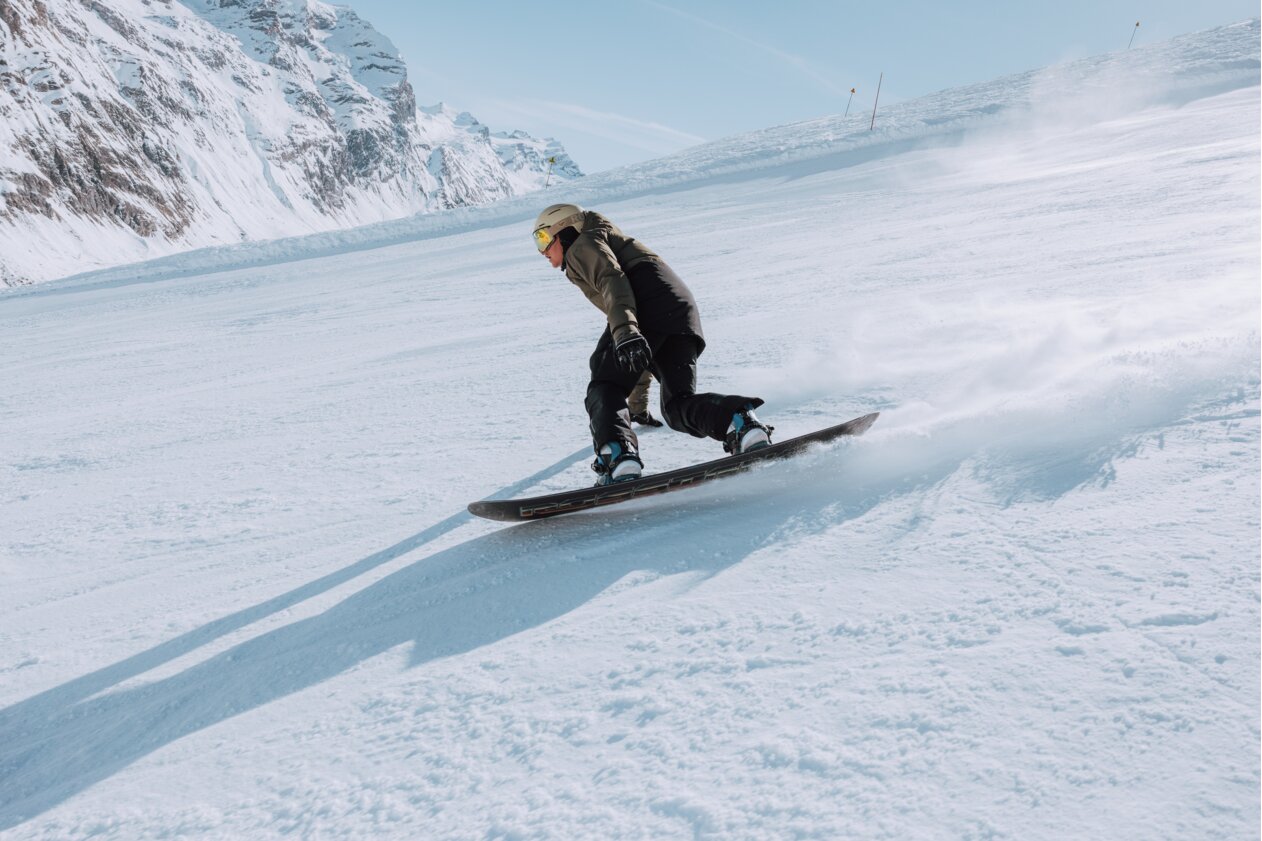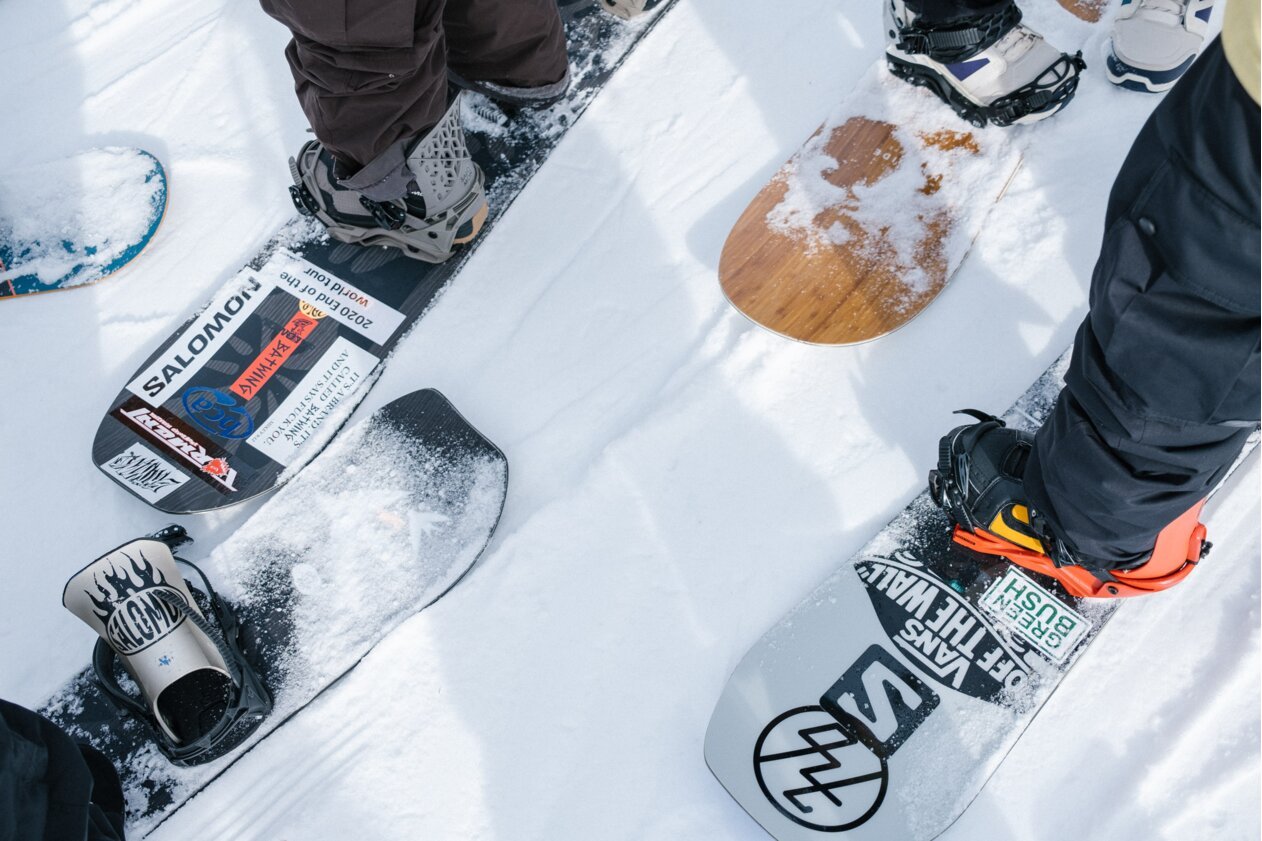 The most important criteria at a glance:
skills: beginner, advanced or professional
riding style: freestyle, jib, freeride, racing, carving, touring or all-mountain
profile: camber, rocker, flat or hybrid shapes
shape: twin, directional twin, etc.
length
flex: soft, medium or hard
The type of snowboard you choose depends, on the one hand, on your skill level and, on the other hand, on your preferred terrain or dominant riding style. In the following, we've summarised which board is suitable for which riding style.
Are you a beginner or an advanced rider who can't or doesn't want to commit to a specific terrain? Then you should definitely consider getting an all-mountain snowboard. We're talking about a versatile all-round board that allows you to have just as much fun on groomed slopes as at the terrain park and in powder snow.
That means pure freedom, no matter where you are. Another advantage: On an easy-to-handle all-mountain board, you can quickly improve your technique – and have maximum fun at the same time.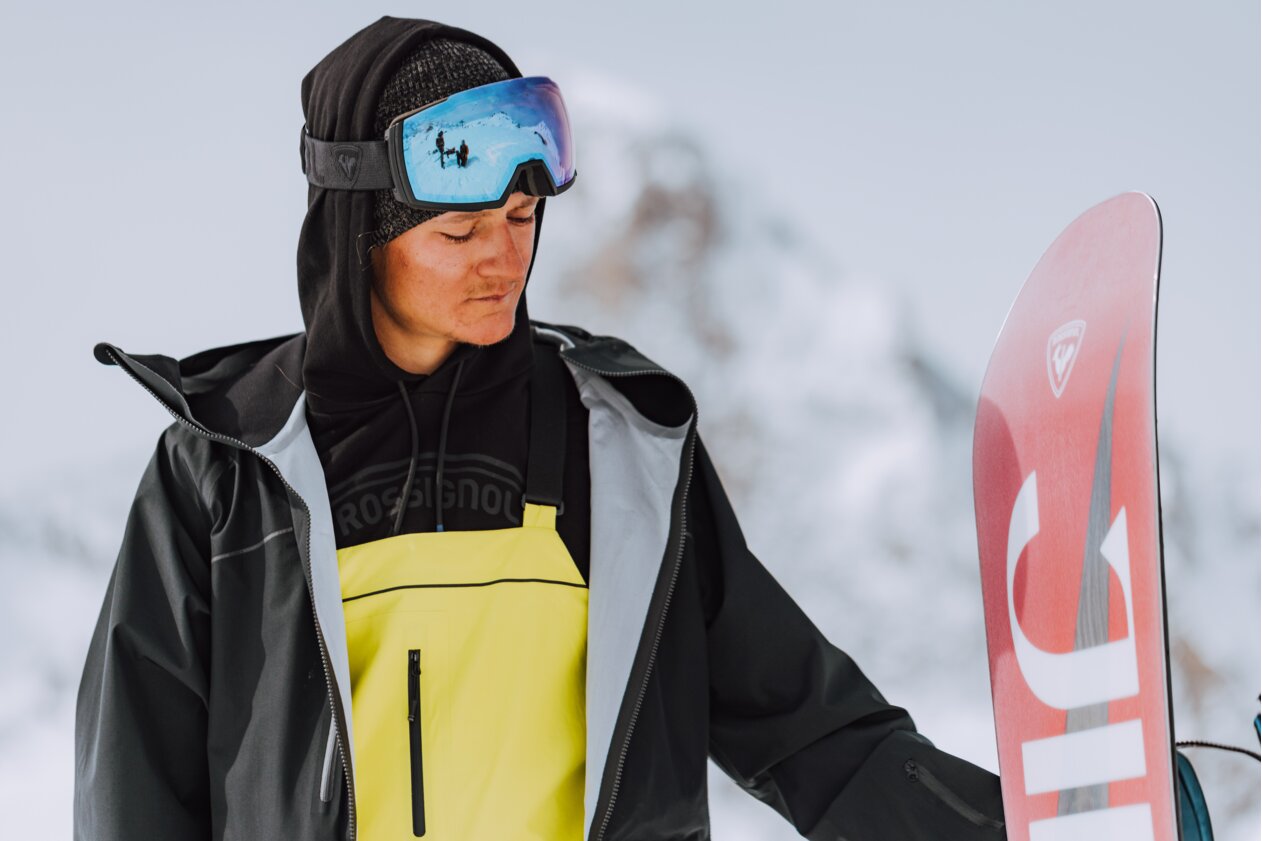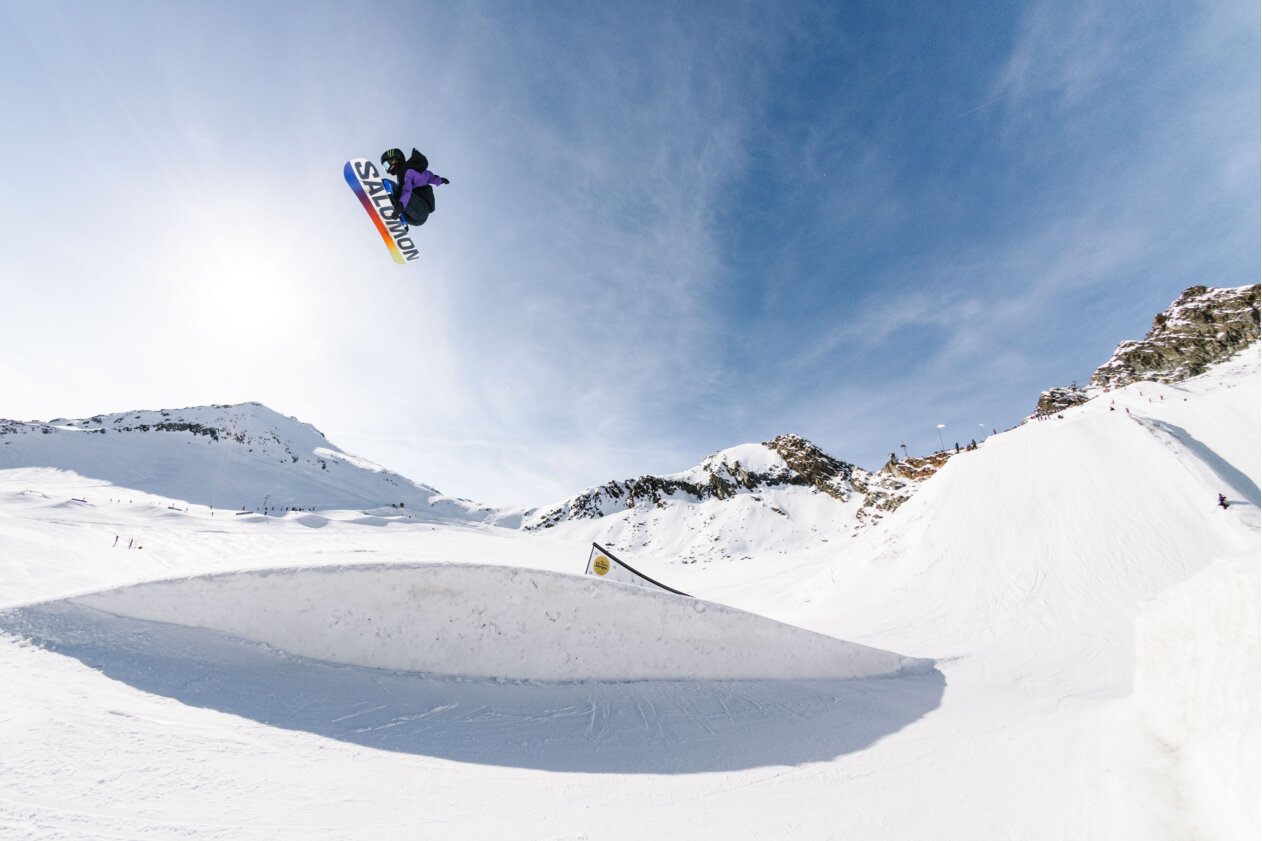 When you hear the word terrain park, your ears perk up? Then you need to get a freestyle board. It allows you to live up to your full potential on rails and kickers or in the halfpipe. There are some differences between freestyle snowboards you should keep in mind: While softer boards are more suitable for tricks on rails, harder models are the perfect "tool" for jumps.
At the snow park, people ride in different directions – backwards or forwards, which is why the twin shape is the perfect solution. You can read more about the different shapes below.
Jib boards are similar in style to freestyle boards, but they are usually a little bit shorter and softer. In addition, they are reinforced at the edges and thus made for sliding rails. Why? Because this – and their slightly rounded shape – prevents the edges from breaking when you land on boxes or other obstacles.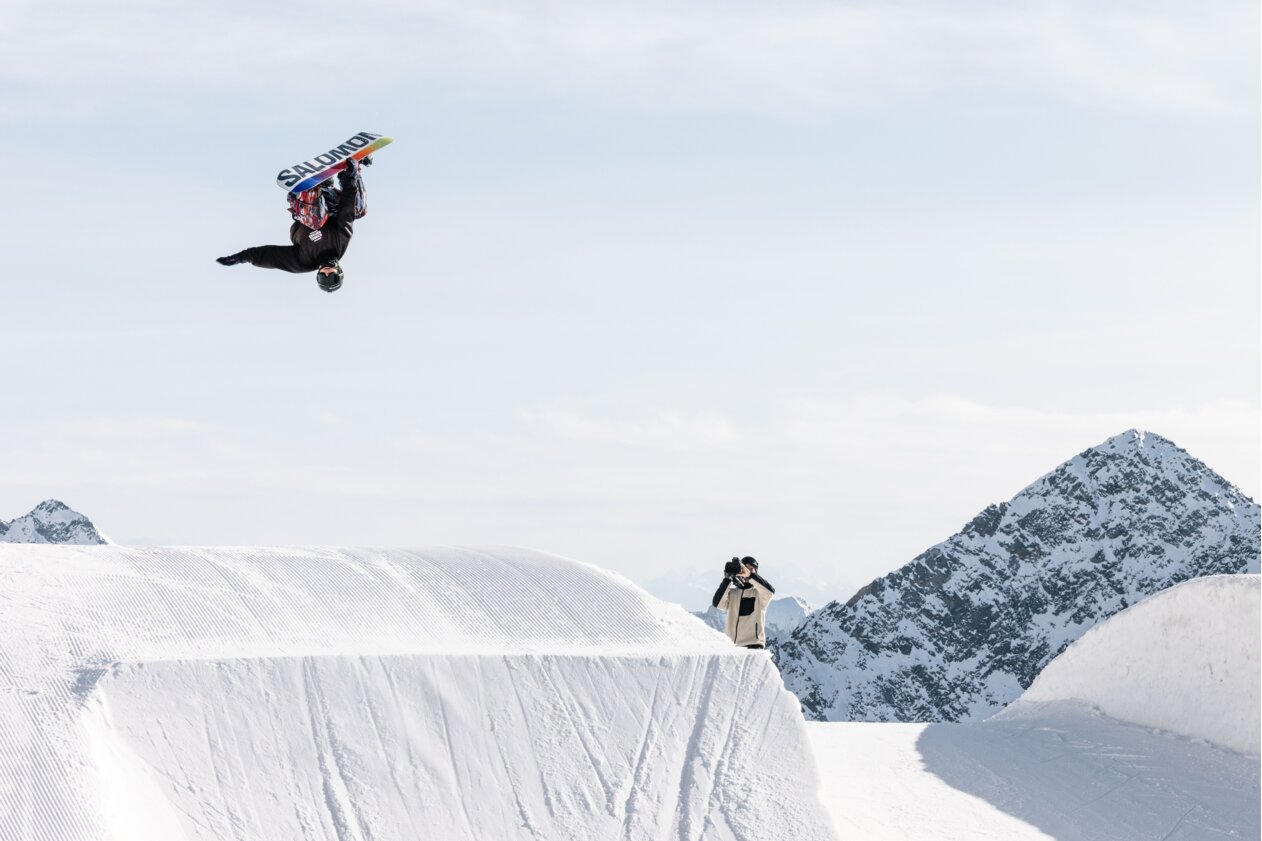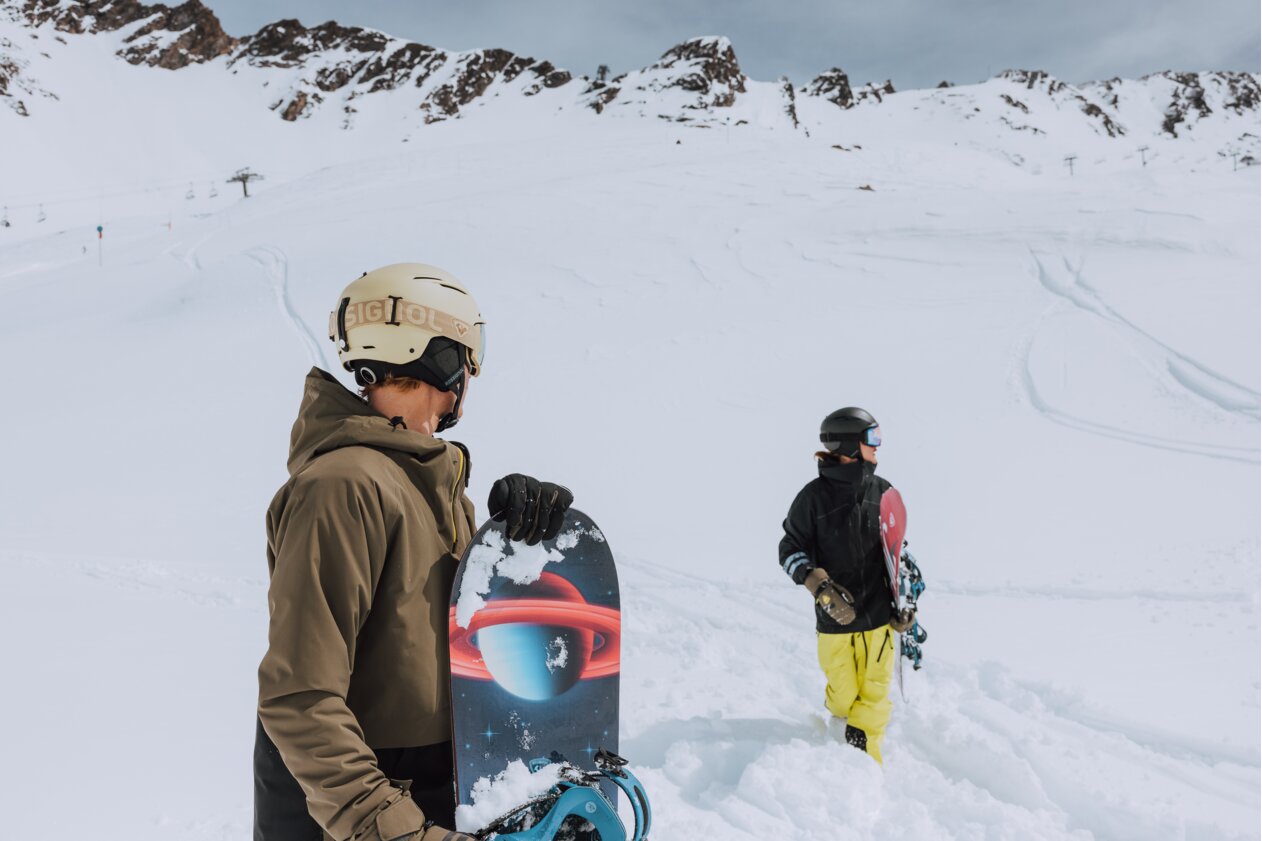 If you feel at home in powder snow and on steep lines, you might want to reach for a freeride snowboard. It provides the necessary stability in off-piste terrain. Typical for freeride boards: their directional shape – a shape in which the nose is wider than the tail. It ensures good floatation in deep powder snow.
Important: Riding a freeride snowboard requires good to very good skills.
Race snowboards are made for competitive athletes. To ensure that they remain stable at high speeds, race-ready boards have a very stiff construction. The nose of a race board is usually short and flat. The board itself is relatively long. To maintain control on a race snowboard, riders typically rely on hard boots and plate bindings.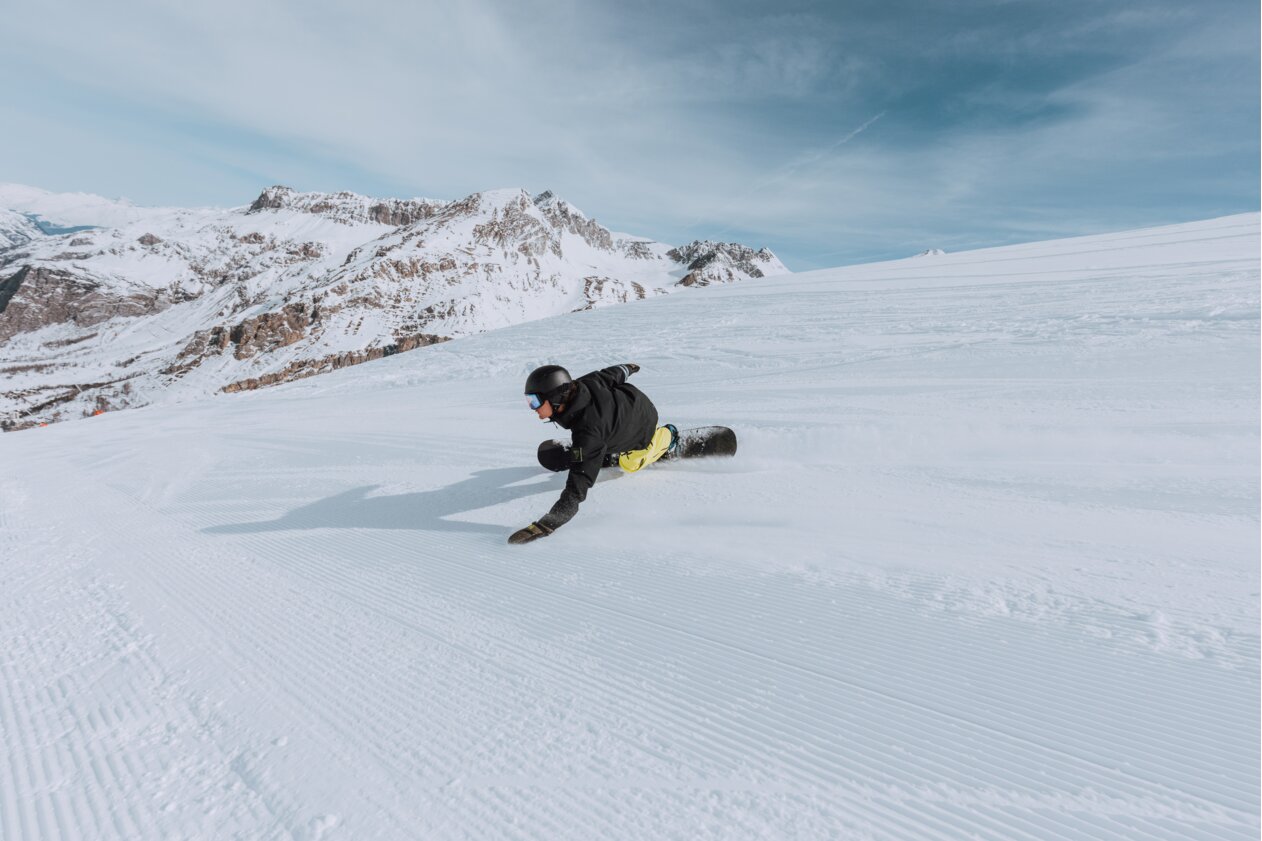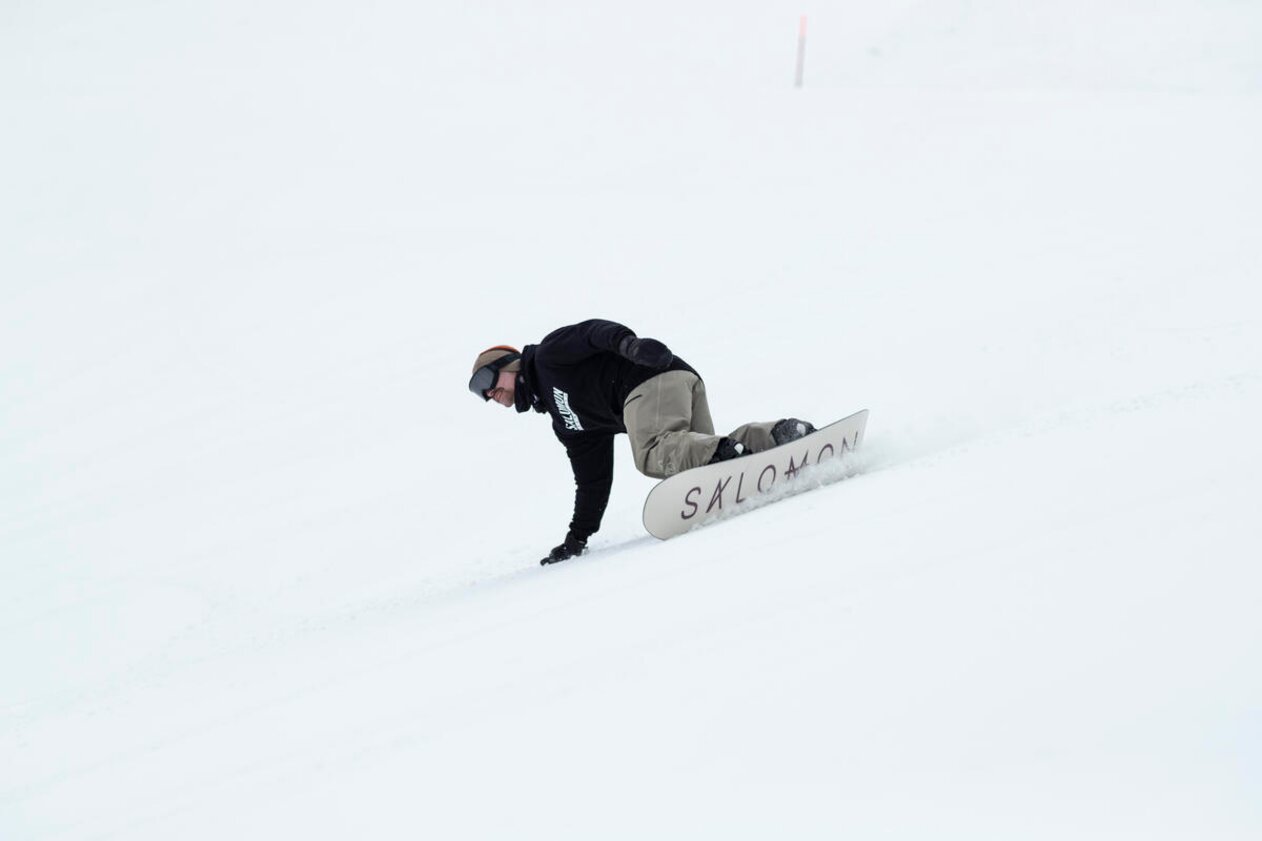 A carving snowboard is used for extensive carving, i.e. mainly riding on the edges of the board. Accordingly, the edge is as long and "aggressive" as possible. In other words, the nose is bent up very little and the tail is usually straight instead of rounded. Another characteristic of carving boards is their high torsional stiffness, which allows for high edge pressure.
Touring snowboards / splitboards
Are you planning a ski tour? Then a splitboard – also called a touring snowboard – is what you need! It can be split lengthwise and comes with tailor-made skins, so you can conquer every summit. Once you're at the top, you take the skins off, put the two halves back together – and you're good to go!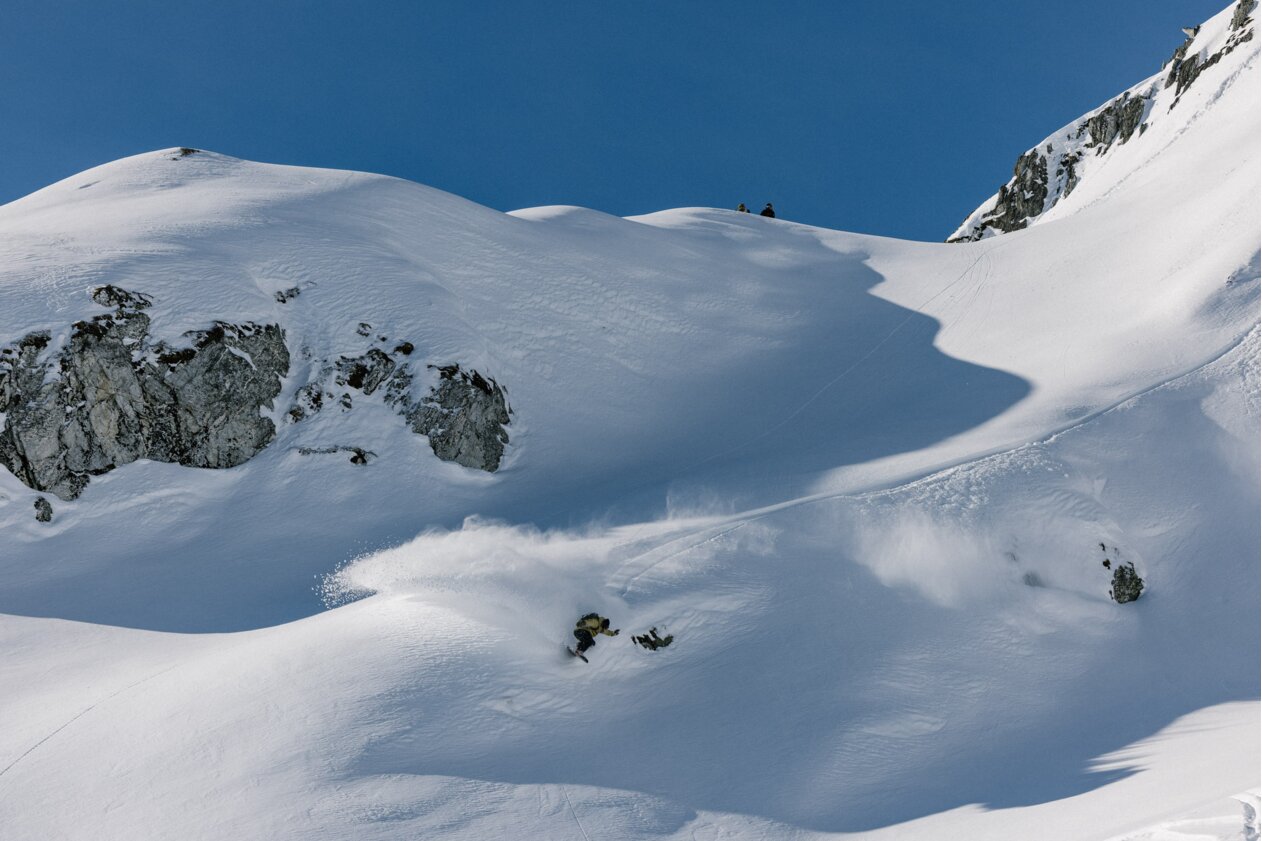 Which board is suitable for which skill level? You are ...
... a beginner: a short and soft board, e.g. an all-mountain snowboard
... slightly advanced: a more forgiving board, e.g. an all-mountain or freestyle snowboard
... experienced: a snowboard that matches your preferred terrain and riding style
... professional: individually tailored, special equipment
Snowboard profiles explained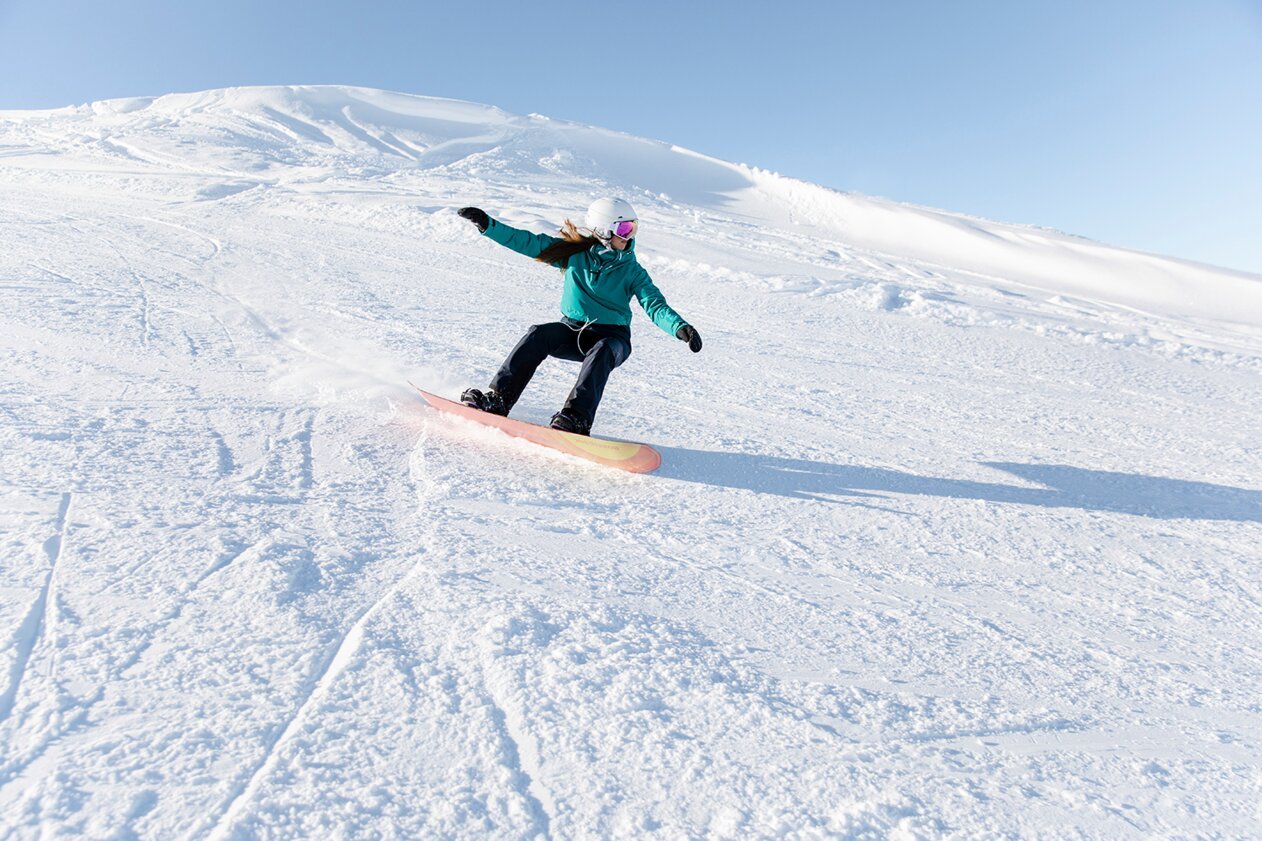 When you look at a snowboard from the side, you see its profile. In other words, the contact points with which the board rests on the snow. Snowboard profiles can be roughly divided into two types: camber and rocker/reverse camber. There are also a few different hybrid forms.
The classic camber profile is characterised by a slightly convex tension between nose and tail. This means it is slightly curved upwards in the middle. As soon as you stand on the board, the weight and pressure get evenly distributed on it. This makes camber boards perfect for carving.
Characteristics of a camber profile:
optimum edge grip
precise handling
high stability
good reactivity
requires a lot of strength
The counterpart to camber is the rocker profile, also known as reverse camber. Rocker snowboards are slightly concave – i.e. curved downwards. The contact and pivot point lies at the centre of the board, the nose and tail are slightly bent upwards.
Rocker boards …
... are agile and easy to turn.
... have good floatation properties in deep powder snow.
... are very forgiving of mistakes.
The shape of the snowboard, as seen from above, has a lot to do with your riding style. You should be familiar with the following shapes:
Twin tip or true twin: The nose and tail are identical which gives the board a symmetrical shape. This allows you to ride both forwards and backwards (switch). That's one reason why freestylers and jibbers, in particular, opt for a twin tip – but basically, every riding style is pleasant to ride with a twin shape.
Directional twin: Symmetrical in shape as well. Compared to the twin shape, however, the other characteristics of the board are different. The binding position is usually offset to the back (setback), which makes the nose longer. On the one hand, this means that directional twin shapes are mainly suitable for forward riding. On the other hand, they are also great for off-piste snowboarding thanks to their buoyancy. The flex of the nose and tail can differ, too. This shape is mainly found on freeride snowboards.
Other shapes: Directional boards are perfect for off-piste snowboarding and carving at high speed. Consequently, this shape is particularly popular among all-mountain and freeride snowboarders. The asymmetrical shape (asym) is adapted to the asymmetries of our body. You can recognise it by the sidecuts on the nose and tail. The claim: to have better control over the board – no matter the terrain.
The flex (degree of hardness) tells you how easy a snowboard is to bend. The softer the board, the less force you have to apply when riding it. Normally, the flex is rated on a scale of one to ten: One being very soft and ten being very hard.
Snowboards with a soft flex are very forgiving of mistakes and thus popular among beginners. But freestyle beginners and jibbers also tend to opt for soft boards. Their flexible nature makes them perfect for tricks and for sliding over boxes and rails.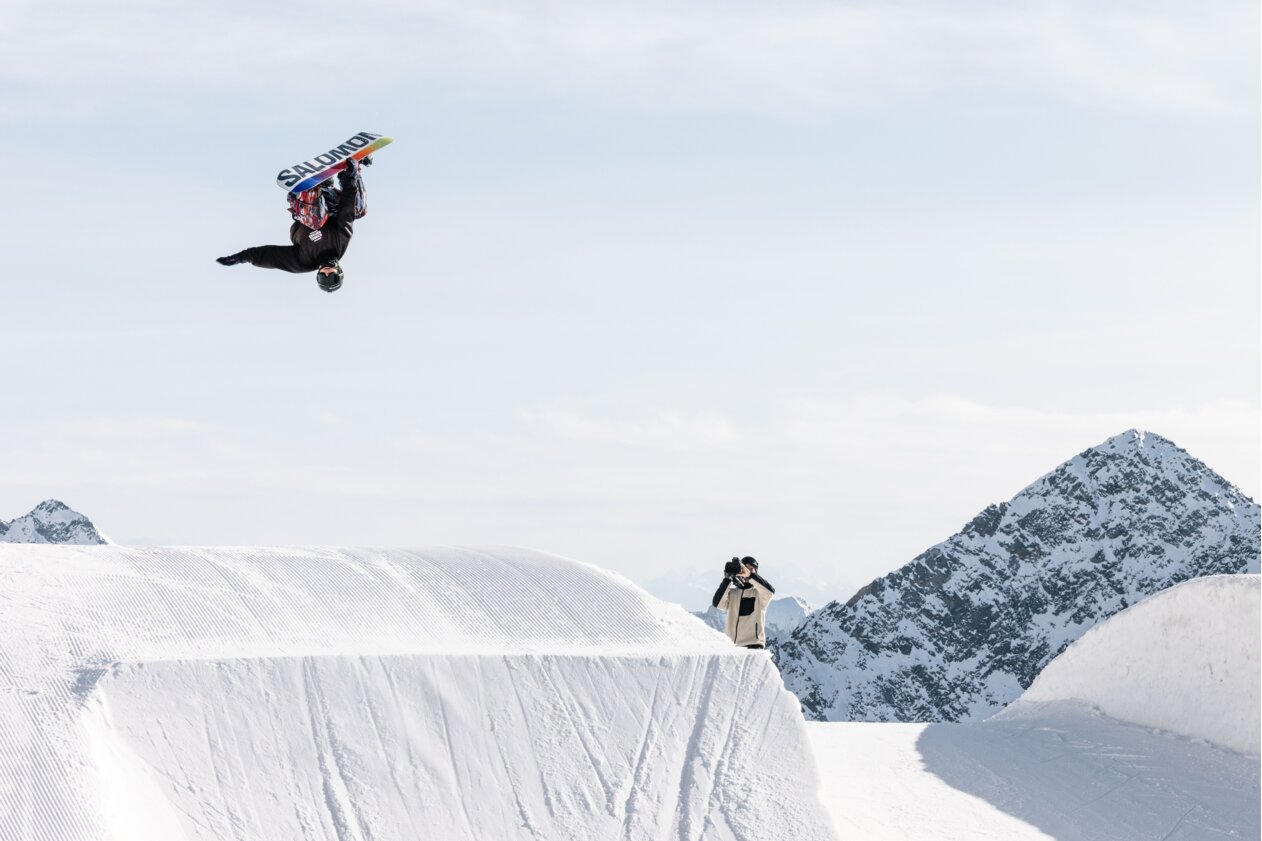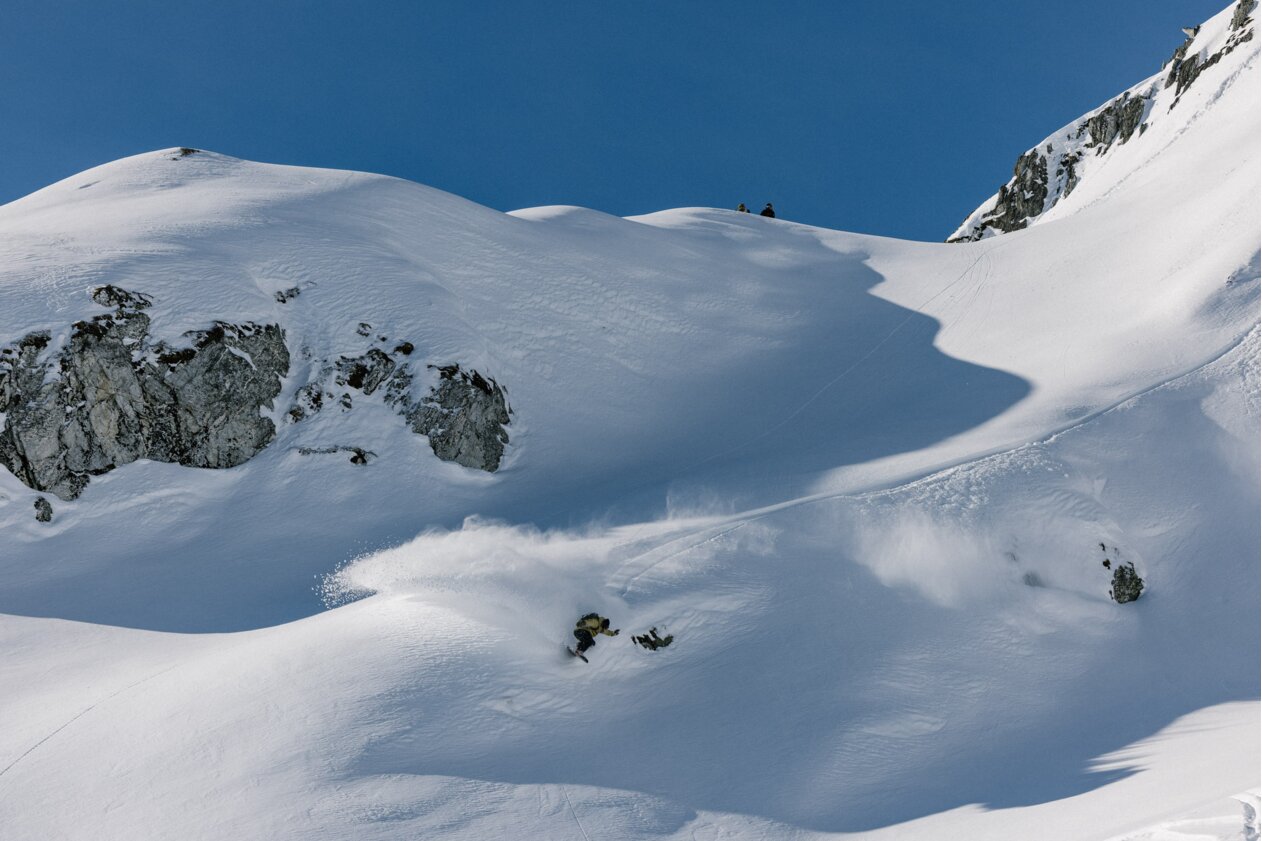 Are you looking for the perfect blend of a forgiving and aggressive board? Then a medium flex (between four and six) is what you need. You'll find this on most all-mountain snowboards. Freestylers like to choose medium-hard boards for big kickers and high jumps.
Are you a fan of riding at high speeds? Then you should reach for a stiff snowboard. Fast carving and freeride descents are immensely fun on them. Splitboards are usually very hard as well. They provide the best edge grip, react extremely quickly, and are stable even at high speeds – provided you have the necessary strength and thus control over your board.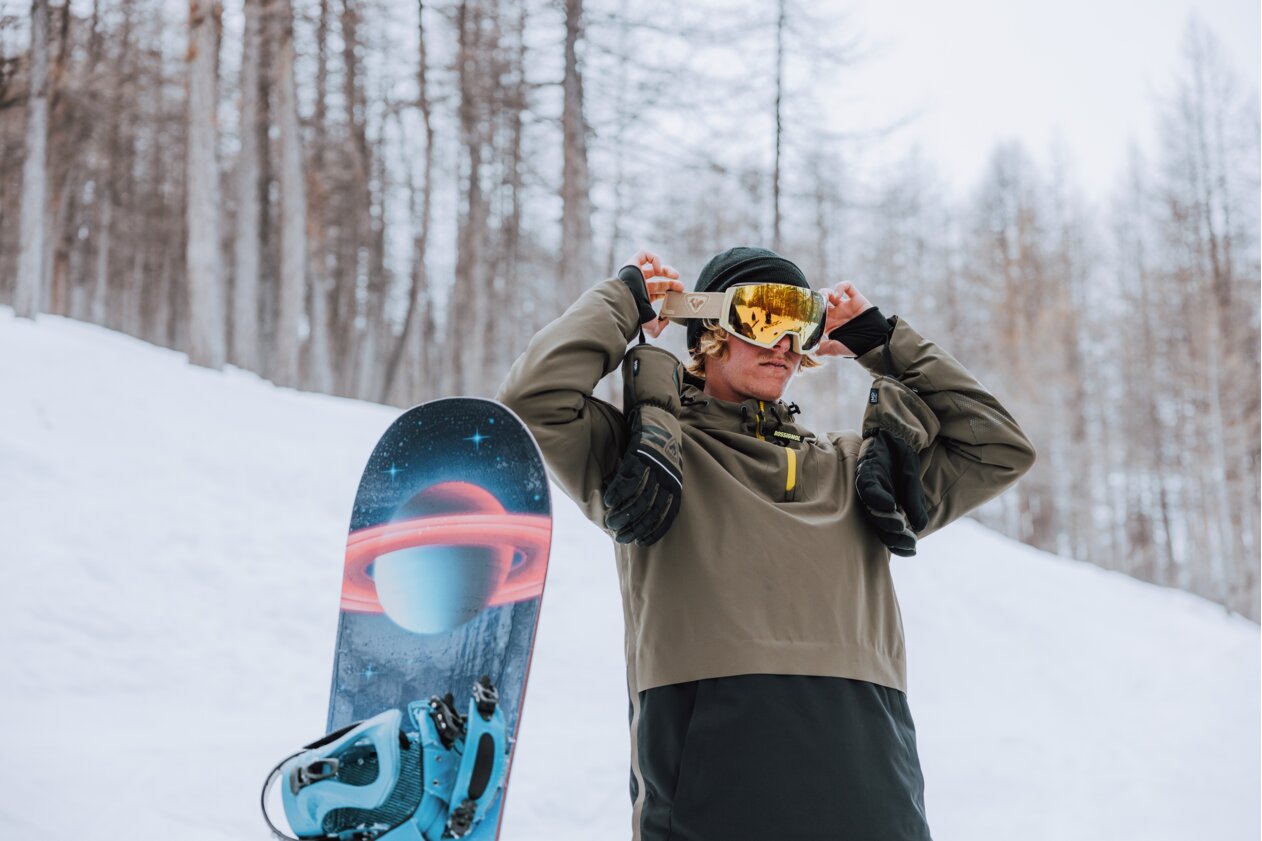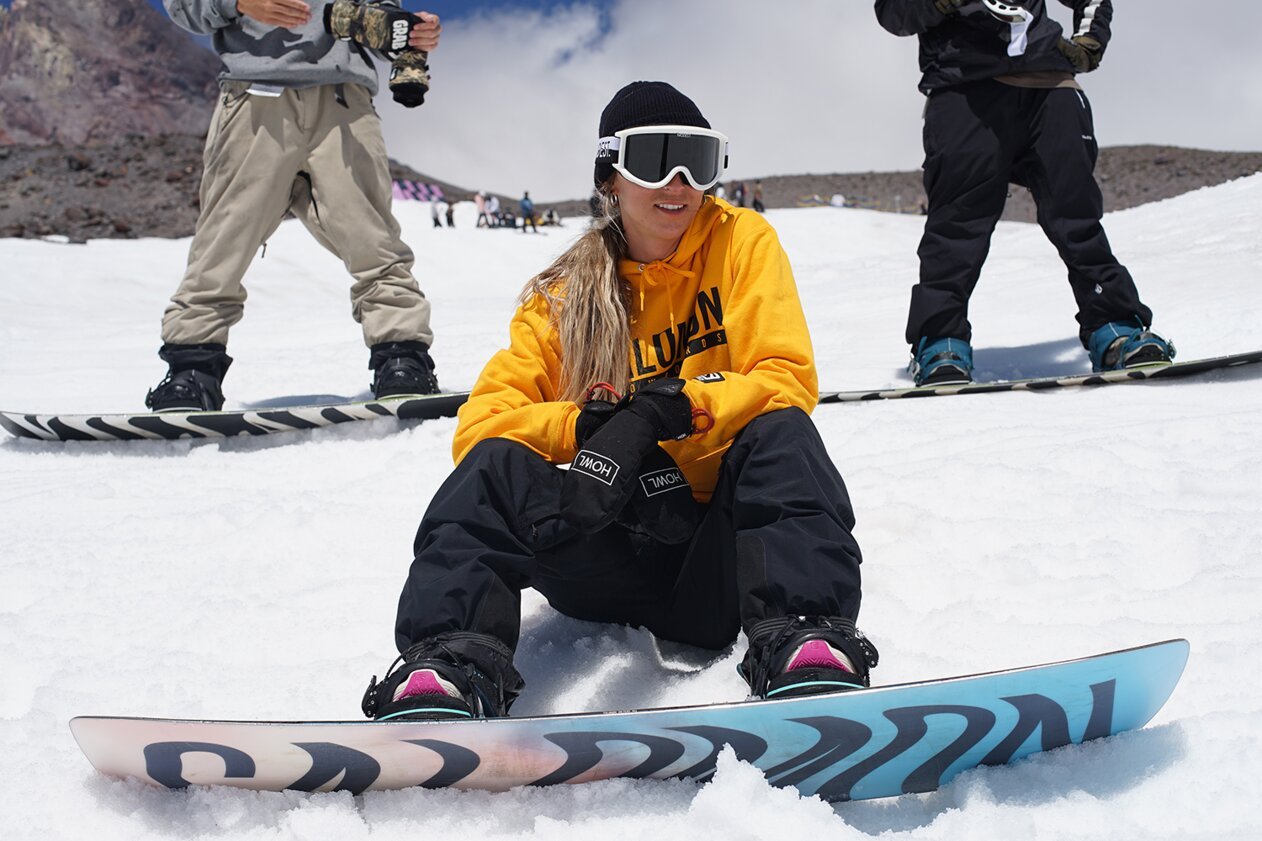 Many snowboards now come with a dynamic flex. In other words, different areas of the board have different flex levels. For example, freeride snowboards often have a soft nose and a stiff tail.
Other characteristics of snowboards
Waist: width of the snowboard at the narrowest point, related to foot length, feel, edge control and stability.
(Effective) edge: length of the snowboard between its contact points with the snow. Long edges improve edge control and increase stability, short edges make the board easy to turn. Freestyle boards often have reinforced edges.
Sidecut radius (in metres): tells how your board turns. A high radius is better for long, sweeping turns, a low radius for short, quick turns.
Take your snowboard of choice for a spin!
Search for a location and reserve your gear!