Cross-country skiing
The best tips for getting started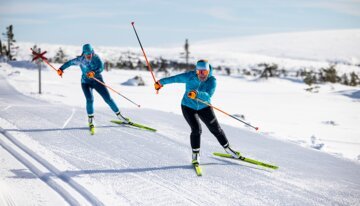 Everything you need to know about cross-country skiing
*Advertisement
It's one of the most popular winter sports of the past years – and it's a trend that's definitely here to stay: cross-country skiing. And for a good reason! After all, there's hardly a more rewarding way to combine exercise with breathtaking nature experiences.
Whether you're a sports enthusiast or a nature lover: At INTERSPORT Rent, we have everything you need to enjoy your cross-country skiing adventures to the fullest. Discover the best rental equipment and great tips for getting started!
Cross-country skiing: the right equipment
Are you about to hit the cross-country trails for the first time? Or are you a seasoned cross-country skier looking for a new challenge? In any case, you need the right equipment to get the most out of your wintry exploits.
At INTERSPORT Rent, we have all the gear you need, from head to toe. The best thing about it: Renting is a great option for beginners as well as for more accomplished cross-country skiers. First-timers can try which equipment suits them best before buying. And seasoned skiers get the chance to put the latest products from their favourite brands to the test on a regular basis. A win-win situation!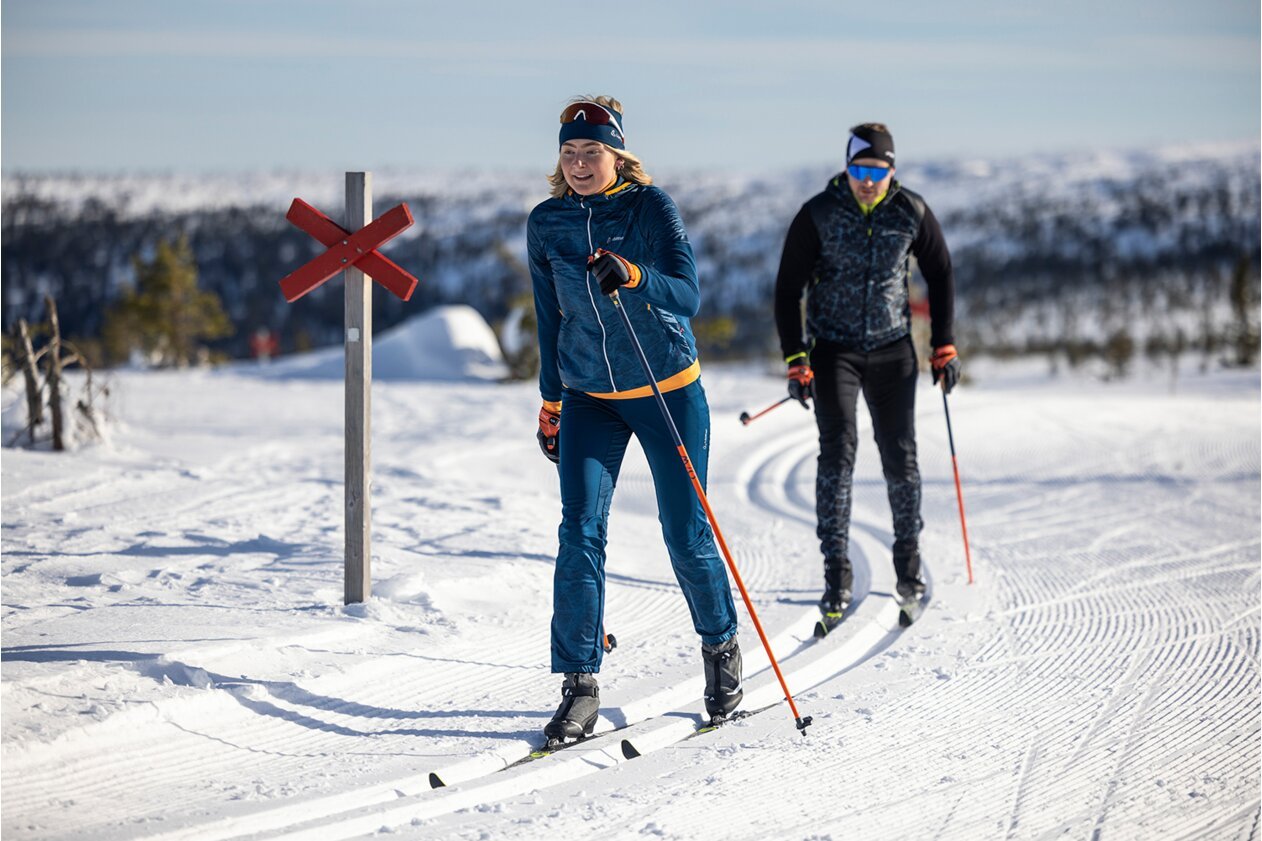 Visit our rental shops ...
... near the world's best cross-country ski trails
Cross-country skiing: The best tips to get started
Skis – check. Boots – check. Poles – check. Are you ready to head out to the trails? If it's your first time on cross-country skis, you might need a little more than that. For instance: Some useful tips to get you started!
From getting fit for the trails to the FIS rules for cross-country skiing – in our article "Cross-country skiing: a beginners' guide" you can find everything you need for your first cross-country adventure.
The good news: For extra tips and recommendations, you can always ask our RENTertainers on site. They know the local cross-country ski trails like the back of their hand and advise you which of them are perfect for newbies.
Ready to glide?
Visit us at one of our 800 rental shops across Europe and Canada!