Ski touring helmets
If you're smart, you wear a helmet while ski touring.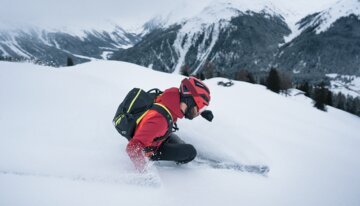 ©
IIC - INTERSPORT International Corporation GmbH
Suitable models for women and men at INTERSPORT Rent
*Advertisement
Smart ski tourers wear helmets. Protective headgear significantly reduces the risk of injury, which is increased in alpine terrain away from the groomed slopes because of the possibility of falling rocks or collisions, for instance with rocks or trees. Another important aspect is that helmets shield you from the wind and harsh weather conditions. While helmets have long been compulsory in competitions, the Alpine Club also recommends that amateur athletes wear protective headgear when touring.
Now you may be wondering whether you can wear your ski helmet on a ski tour. INTERSPORT Rent has the answer for you. You will also find out how ski touring helmets differ from standard alpine ski helmets, how to find the right size and how to put your helmet on correctly.
Ski touring helmets vs. ski helmets: the main differences
Ski touring helmets differ from standard alpine ski helmets in these three aspects.
standards
weight
features
Difference no. 1: standards
The same standards apply to ski touring helmets as to mountaineering and climbing helmets. This means that they should comply with the EN 12492 and UIAA 106 standards, which meet the alpine requirements in mountaineering. Ski helmets, on the other hand, are manufactured under the conditions of the alpine ski standard DIN EN 1077. The latter establishes the safety standards for models worn for resort skiing or freeriding.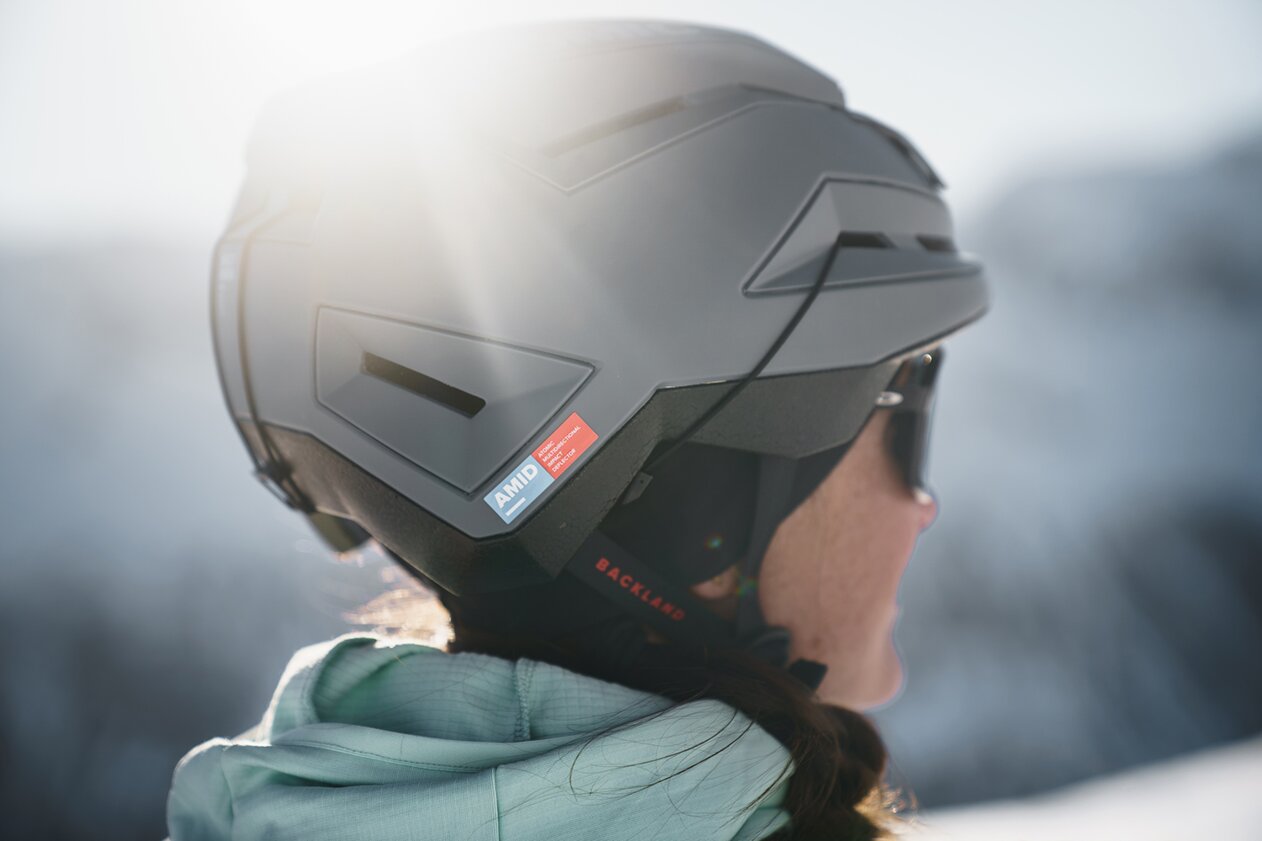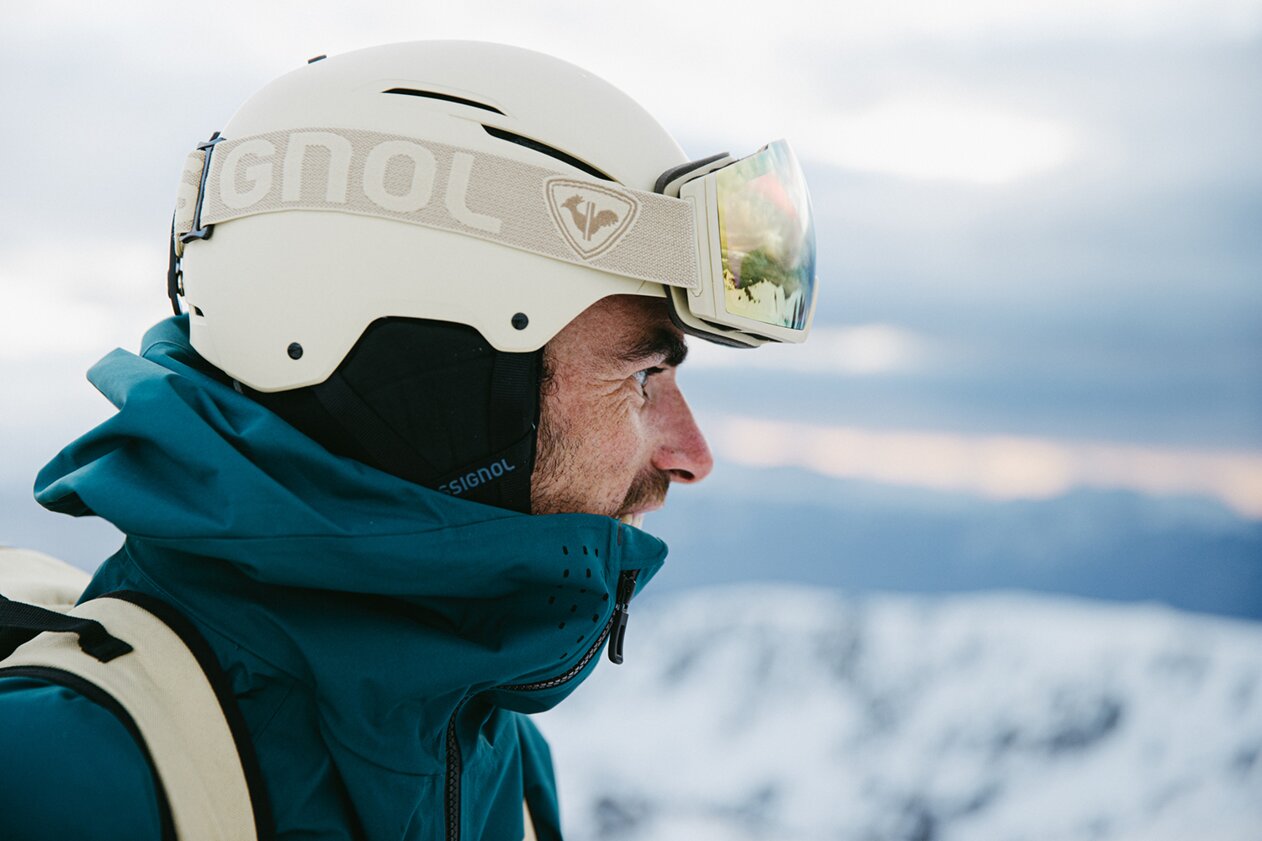 Seasoned ski tourers know: Weight matters. Every gram of equipment counts, as it must be carried all the way to the summit. While skinning up the mountain, the helmet is usually attached to the backpack and only gets put on for the downhill. Especially in professional sports, weight can have an enormous impact on performance. For this reason, weight-optimised design is a key feature of models designed for ski touring. Other features such as a headlamp mount or ear pads are often removable. Race models usually make do without ear pads and lining.
Difference No. 3: features
Low weight also means fewer features. As already mentioned, numerous components can be removed from ski touring helmets to reduce their weight. Another difference to ski helmets is the amount of protection they provide, which is somewhat lower in ski touring helmets.
As an all-round solution, some manufacturers offer models that comply with both the EN 12492 and UIAA 106 standards as well as the DIN EN 1077 ski standard.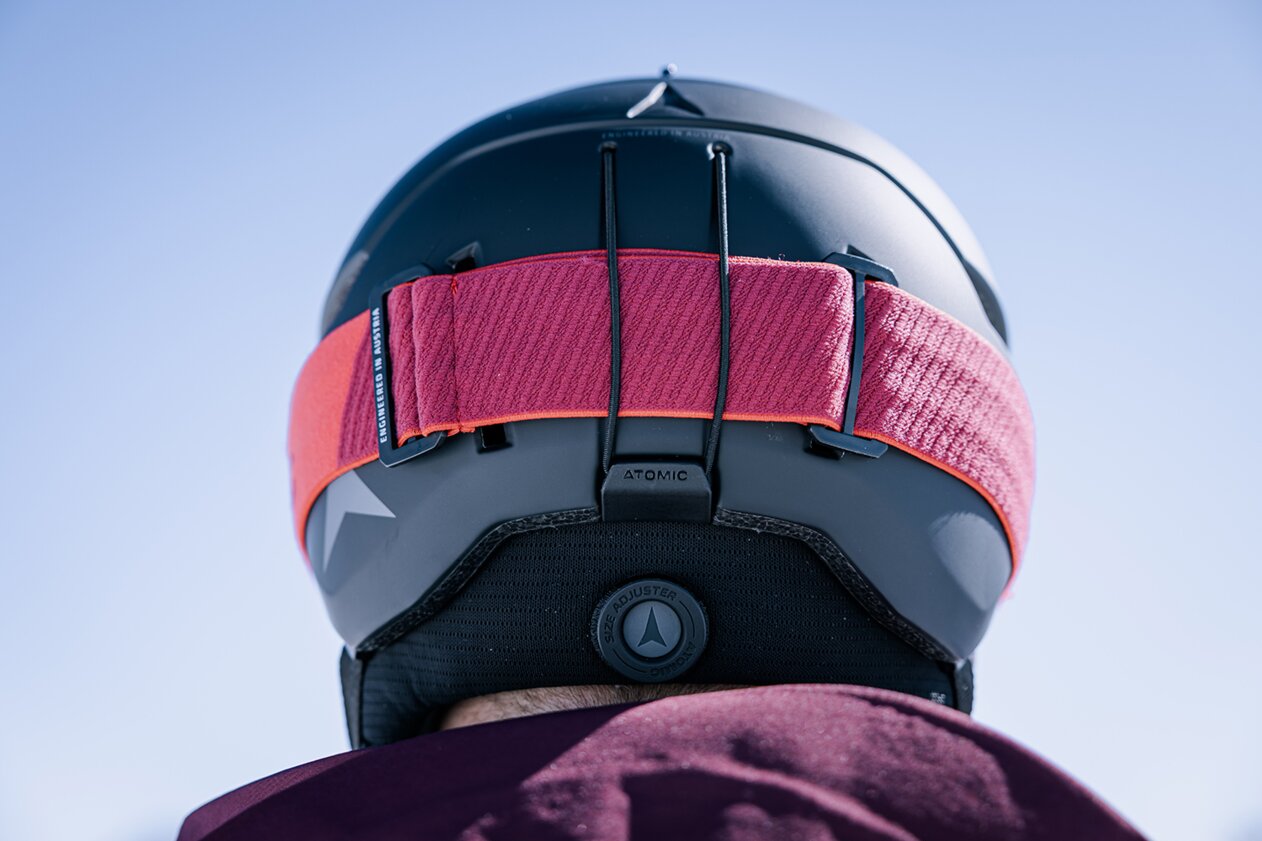 In-mold or hardshell ski touring helmets
Speaking of differences: Individual models in the ski touring helmet category differ from each other as well. You can decide whether you'd rather go for an in-mold helmet or a hardshell one.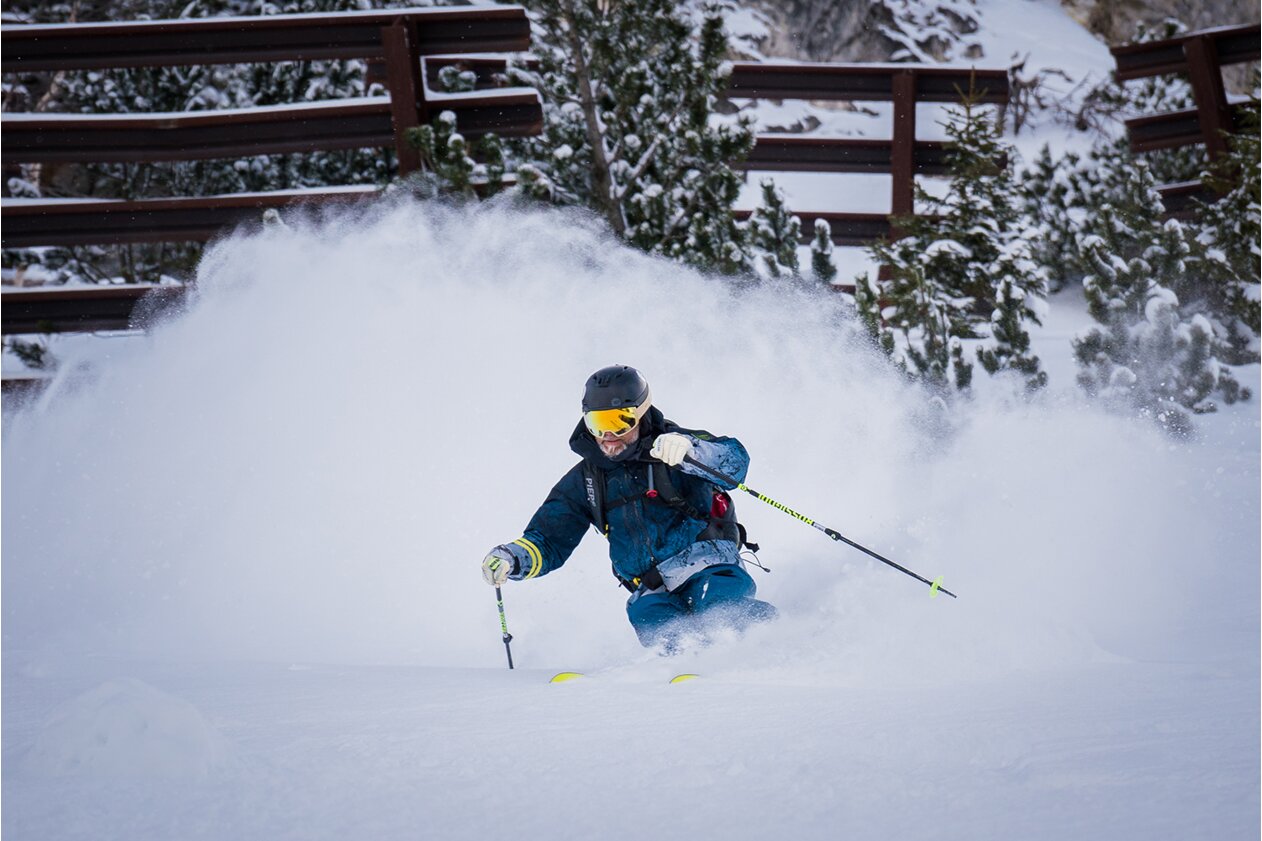 In-mold ski touring helmets
Thin polycarbonate on the outside, expanded polystyrene (EPS) on the inside: The shell of the so-called in-mold ski touring helmets are formed from these two materials in just one step. By keeping the outer shell extremely thin, they boast a very low weight.
Hardshell ski touring helmets
When a hard outer shell meets an EPS shell inside the helmet, the result is a hardshell version of a ski touring helmet. In between the two layers, there is still enough space for a ventilation system. The advantage: Air can flow through the ski touring helmet, reducing excess heat and moisture. In comparison, models with a hardshell shell are significantly more robust than those with an in-mold design.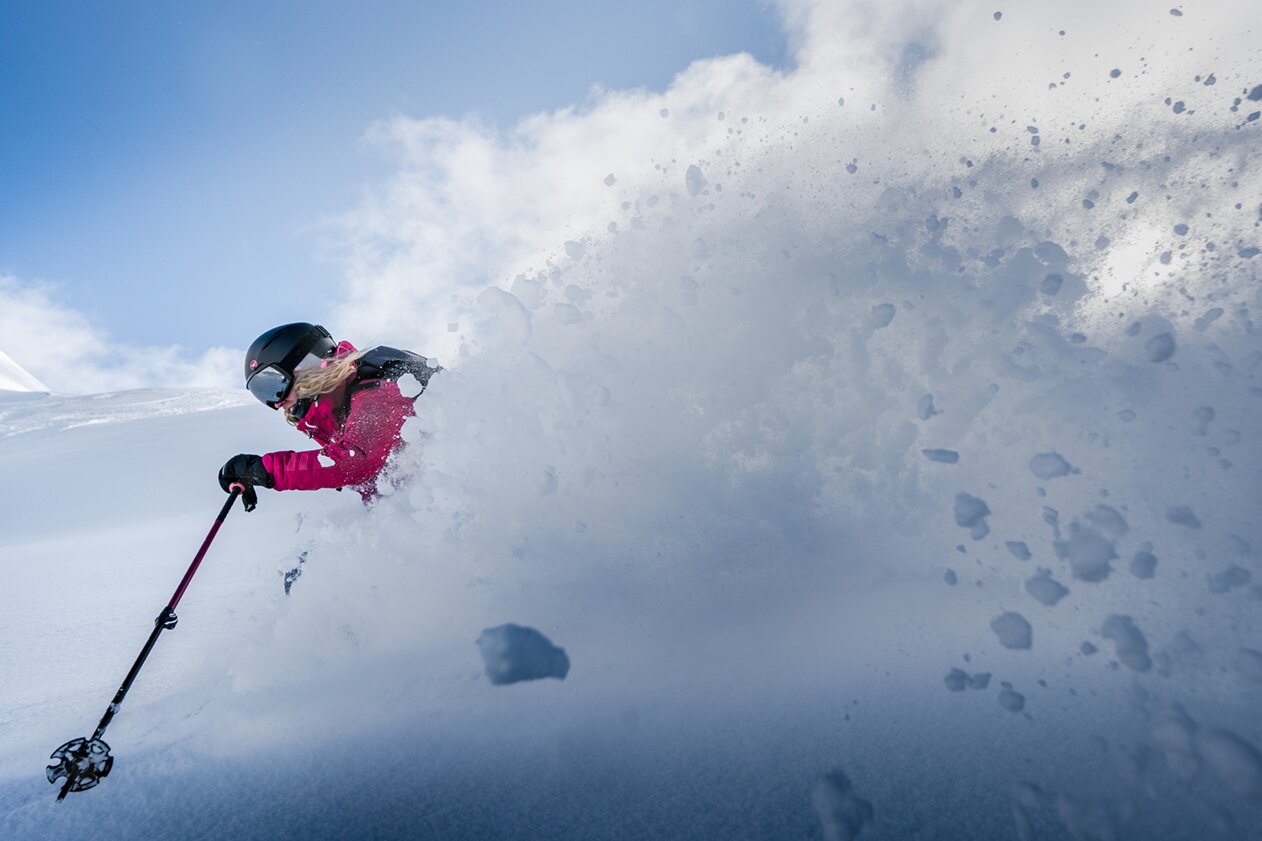 3 steps to find the right ski touring helmet
"Fits well and feels good!" – If that's what you say when wearing your ski touring helmet, you've found the right one.
The following steps will help you pick a suitable model: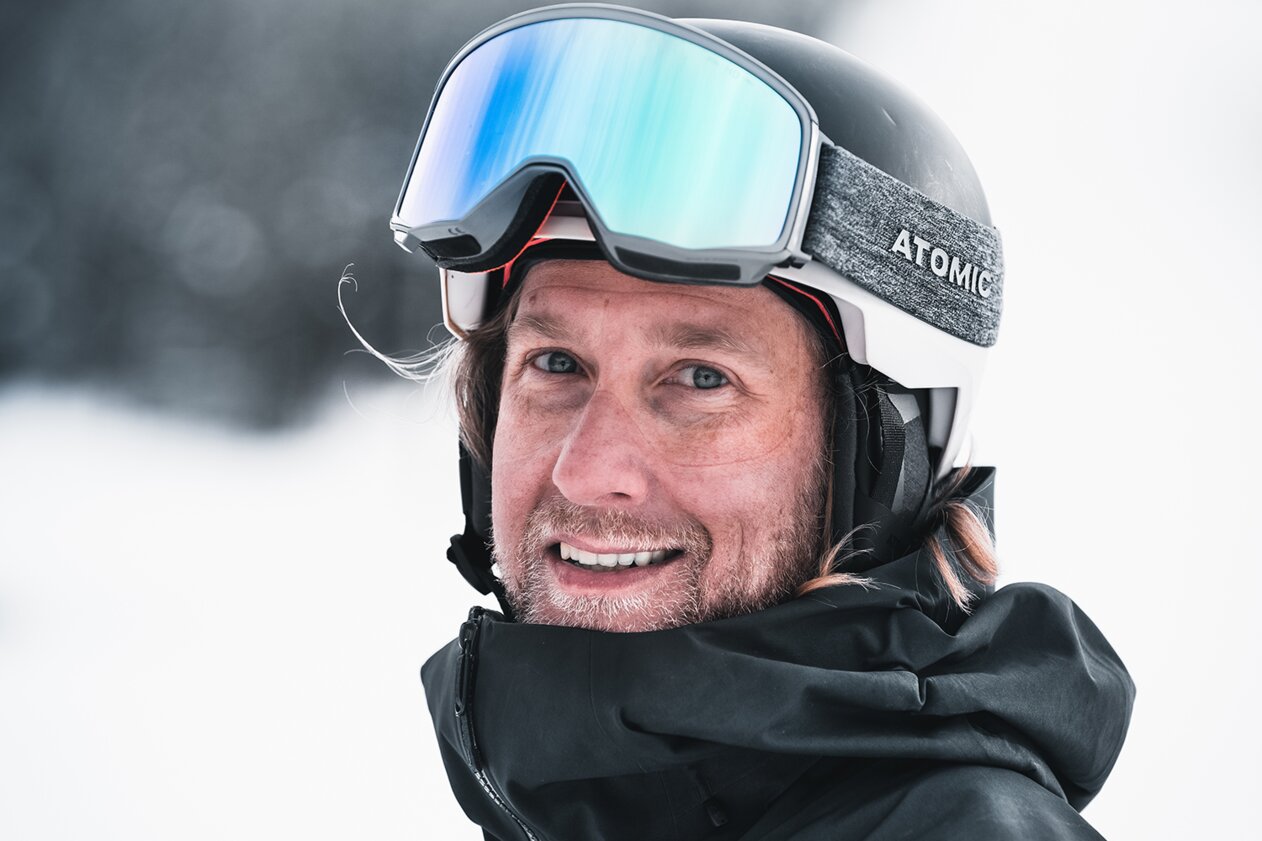 Step 1: Measure your head circumference
Probably the most important aspect of finding a suitable ski touring helmet is measuring the circumference of your head. To do this, place a measuring tape around your head about one centimetre above your eyebrows and ears, aligned horizontally.
Important: Make sure that the tape measure fits snugly but isn't too tight!
The intersection on the tape measure shows you your head circumference, which is also your hat size.
Step 2: Select the right size
On ski touring helmets, the size is indicated either on the inside or the outside of the helmet. In addition, the size of most models can be adjusted by a few centimetres.
Despite the possibility to adjust the size, you should choose the optimal size when buying or renting. Because: Size adjustment has its limits, and the ski touring helmet has to fit well to optimally fulfil its purpose. A helmet that is too big will slide around on your head, and you might lose it in the event of an accident. If, on the other hand, your helmet is too small, painful pressure points are the uncomfortable consequence.
Usually, the size is given in centimetres. However, some manufacturers also use international specifications such as "small", "medium" or "large". Sizes such as S/M or L/XL are quite common as well. There are no standards for size specifications when it comes to ski touring helmets.
Tip for choosing a size: If you are between two sizes, opt for the larger one. This way you can still wear a hat under your helmet on colder days.
Step 3: Check whether your ski touring helmet fits properly
Choosing the right size is important. Making sure that your ski touring helmet fits perfectly is even more important. Ideally, it should sit securely on your head in a horizontal position. How do you know you've found the right fit? That's easy: when the ski touring helmet stays in place even when the chin strap is open – and when you shake or nod your head.
When adjusting the strap, make sure there is enough space for your chin! Your head needs to have enough freedom of movement.
You can tell if your ski touring helmet fits properly if you feel almost nothing. Your ski touring helmet shouldn't pinch. It best fulfils its protective purpose when there is up to one and a half finger width of space between your eyebrows and the helmet.
And because a ski touring helmet usually isn't the only piece of gear you wear on your head, it is also important that it goes well with its "buddy", your ski goggles. Unpleasant gaps or overlaps are no-nos.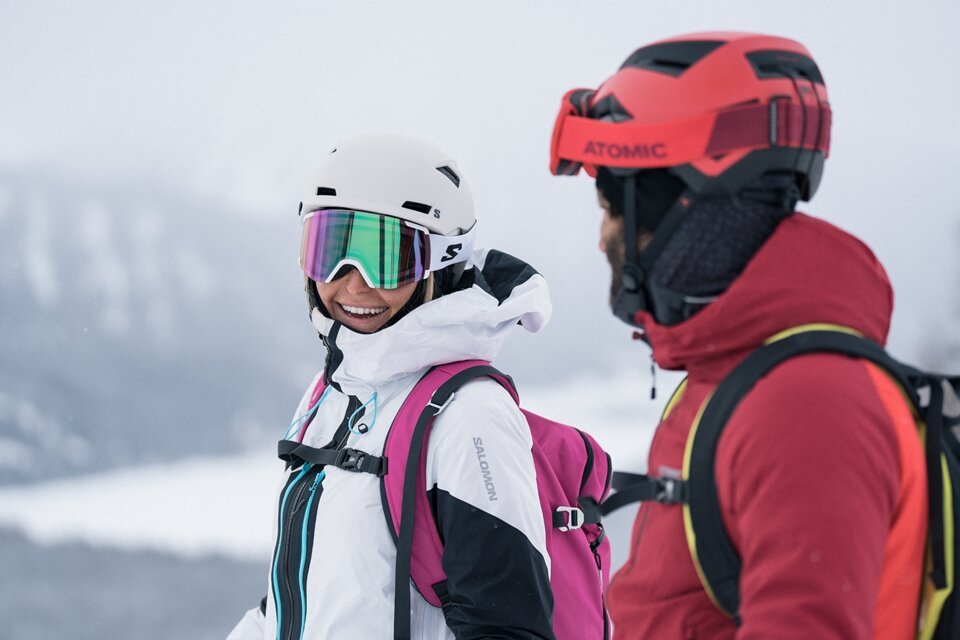 What if you don't want to select the equipment yourself?
Our RENTertainers offer helpful tips and advice on site.