Skiing & ski rental in Finland
All INTERSPORT Rent locations at a glance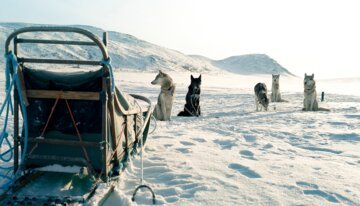 ©
Elina Sirparanta | Visit Finnland
Tip: Finland's northern location ensures there is plenty of snow. In northern Finland, winter season starts in November and lasts until around May. In Southern and Central Finland, you can expect snow from early December to the end of March or April.
Ready for your Finnish skiing adventures? In the Scandinavian winter wonderland, our RENTertainers will be happy to provide you with suitable rental equipment.
Ski rental in Finland
Your INTERSPORT Rent shops in Finland
You do not want to take your ski equipment with you on the plane to Finland? Maybe you would like to test a new ski model on Finnish slopes? Thanks to INTERSPORT Rent, that's easy. Just stop by at the rental shops on site and have the local experts advise you! Our RENTertainers in Finland are already waiting for you.
Skiing in Finland
More about the ski resorts
The ski resorts in Finland are definitely well worth visiting, especially for beginners. On wide open slopes, they can practice their first turns. Other advantages of the Finnish ski resorts? Excellent snow conditions, magnificent landscapes and a very long ski season!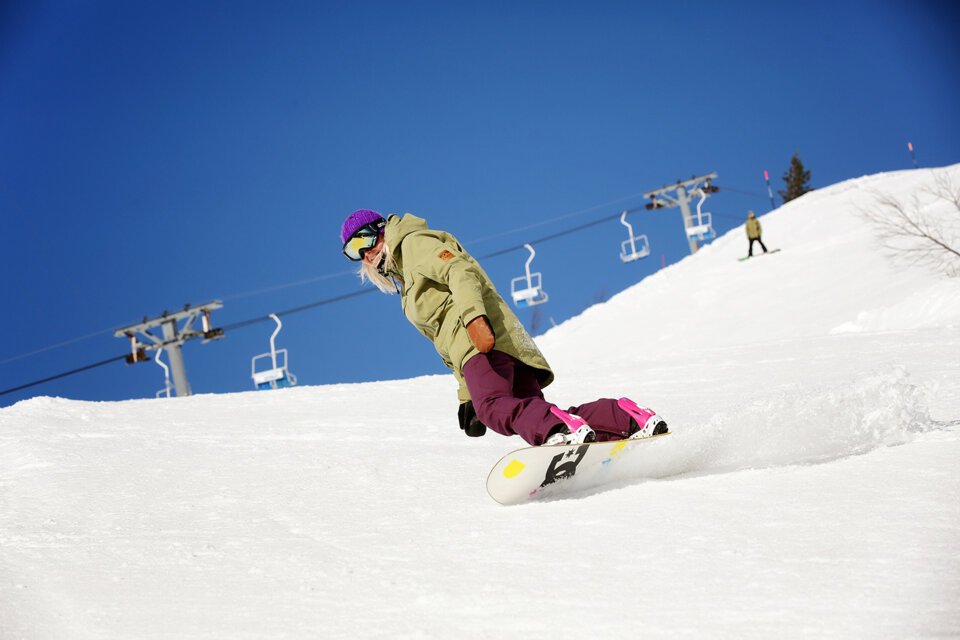 The 10 largest ski resorts in Finland:
Pyhä
Pyhä-Fjell is something of a gateway to the wilderness with beginner's slopes and powder-snow descents.
More information: https://pyha.fi

Saariselkä
In Saariselkä, a spectacular mountain scenery meets perfectly groomed cross-country ski trails.
More information: https://www.inarisaariselka.fi

Voukatti
Located between the Finnish Lake District and Lapland, Voukatti is one of the most popular holiday destinations in Finland.
More information: https://vuokatti.fi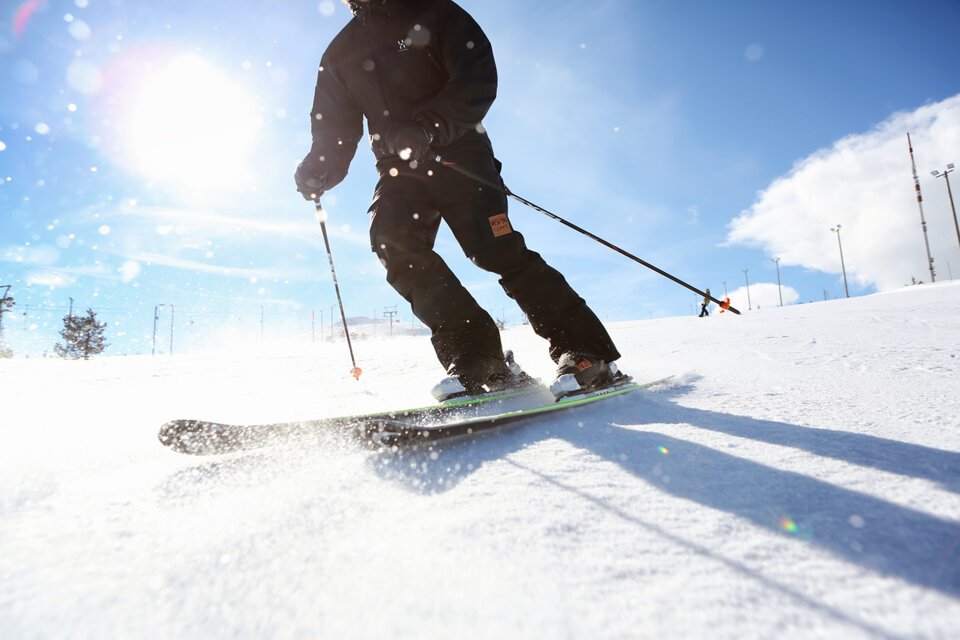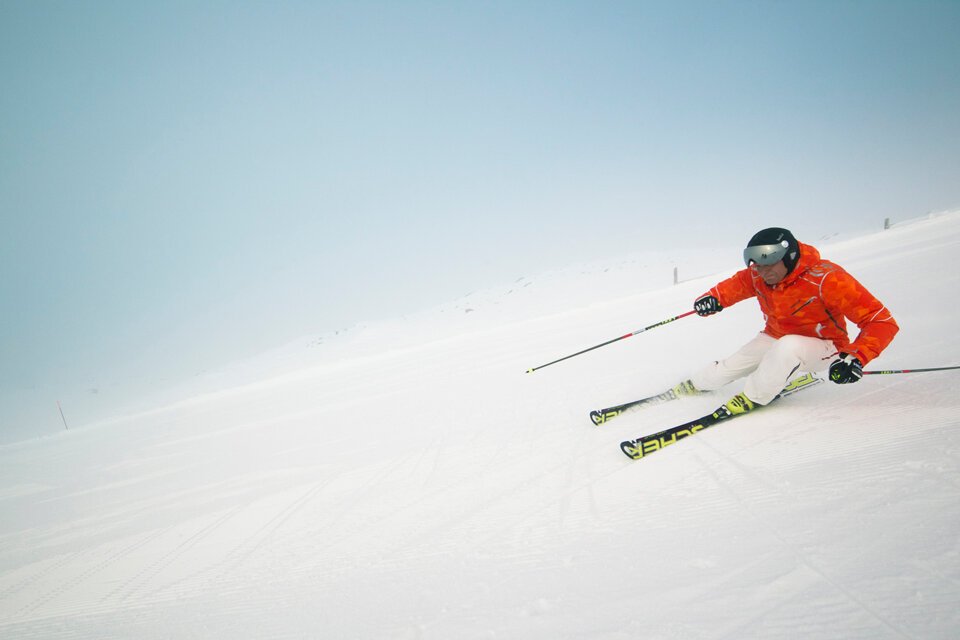 Laajis
Close to the country's largest adventure park, Laajis ski resort features twelve downhill runs and four snowparks.
More information: https://www.laajis.fi

Ylläs
Lapland's largest winter sports resort is the perfect place to experience the famous northern lights.
More information: https://www.yllas.fi

Messilä
Messilä ski resort has hosted the Nordic World Ski Championships a total of seven times already.
More information: https://messila.fi
By the way: More information on skiing in Finland can be found on the website of visitfinland.com.
Skiing in Finland is right for you if ...
... you are a leisurely skier and appreciate wide, easy slopes.
... you've always wanted to see the famous northern lights.
... you'd like to visit Father Christmas after your adventures on the slopes.
... you want to explore the Nordic winter wonderland equipped with the latest gear.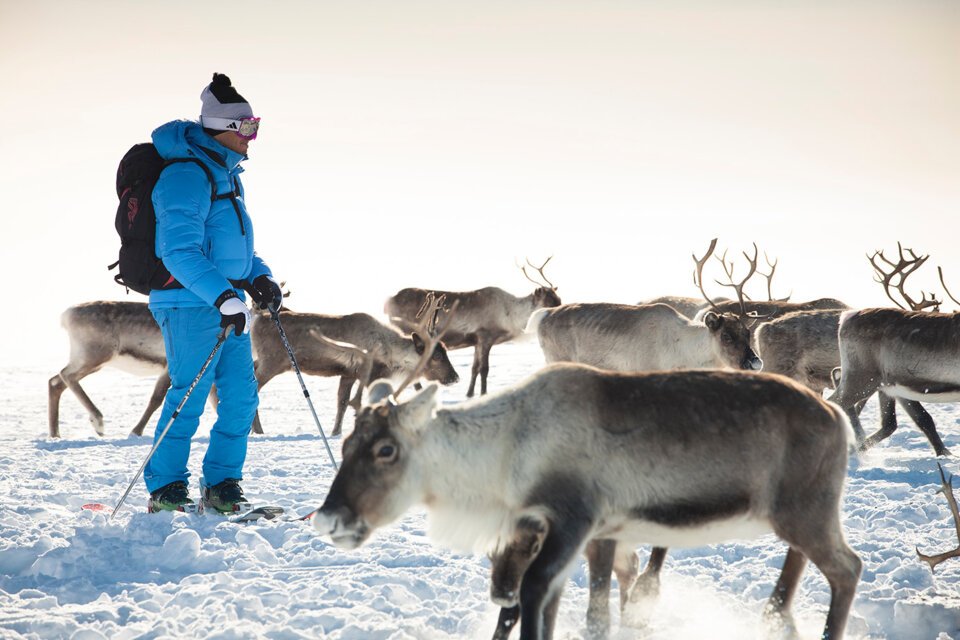 INTERSPORT Rent Tip
Our RENTertainers recommend
One thing is for certain: A holiday in Finland without huskies is not a true holiday in Finland! How about a husky-sledge ride in Lapland, for instance? Swooshing across the white glistening snow on the back of a dog sledge is an experience you'll remember forever!
Cities with INTERSPORT Rent shops in the region