Freeride bindings
What's the difference between freeride and touring bindings?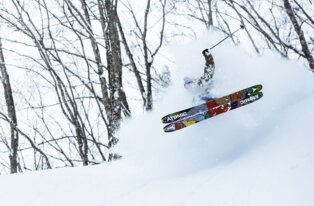 Both feet firmly planted on your powder skis – thanks to INTERSPORT Rent!
*Advertisement
The right ski binding is even more important for freeriding than for other winter sports disciplines. Why? Because off-piste conditions are rough. Because under fluffy powder snow, rugged rocks and roots might hide. What's more, the bindings must also be able to withstand the speed on steep lines.
So, freeride bindings are a crucial safety factor when skiing in the backcountry. The binding is responsible for transmitting power to the ski. It provides stability and must release at the right moment to prevent injury. If it also fits your skiing style, your skill and fitness level, you have found the perfect binding for freeriding ...
All this sounds very complicated? Don't worry, it's not – provided you know the facts and who can help you choose your freeride bindings. Our RENTertainers have summarised the most important know-how for you on this page. And at the INTERSPORT Rent shops, our experts are there for you personally.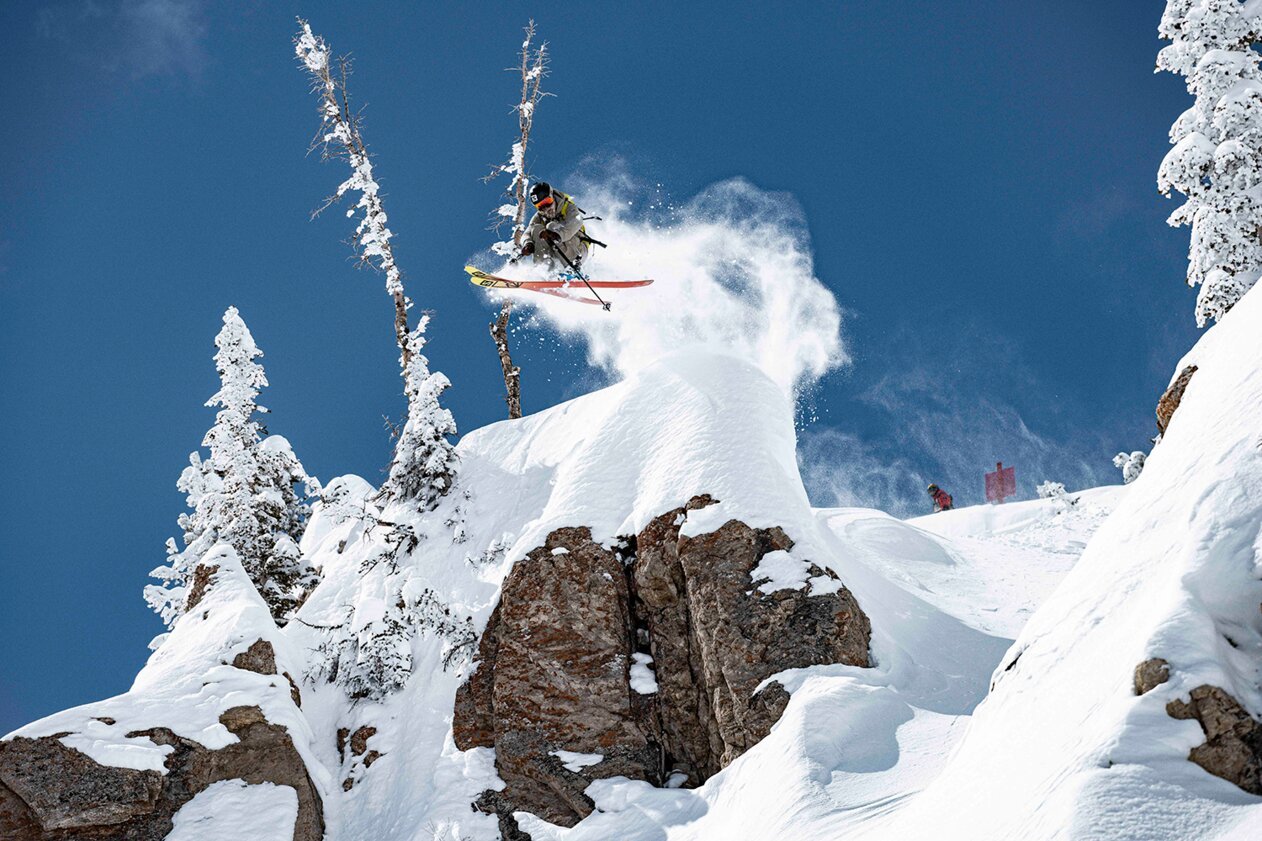 We would like to give you a few facts worth knowing upfront: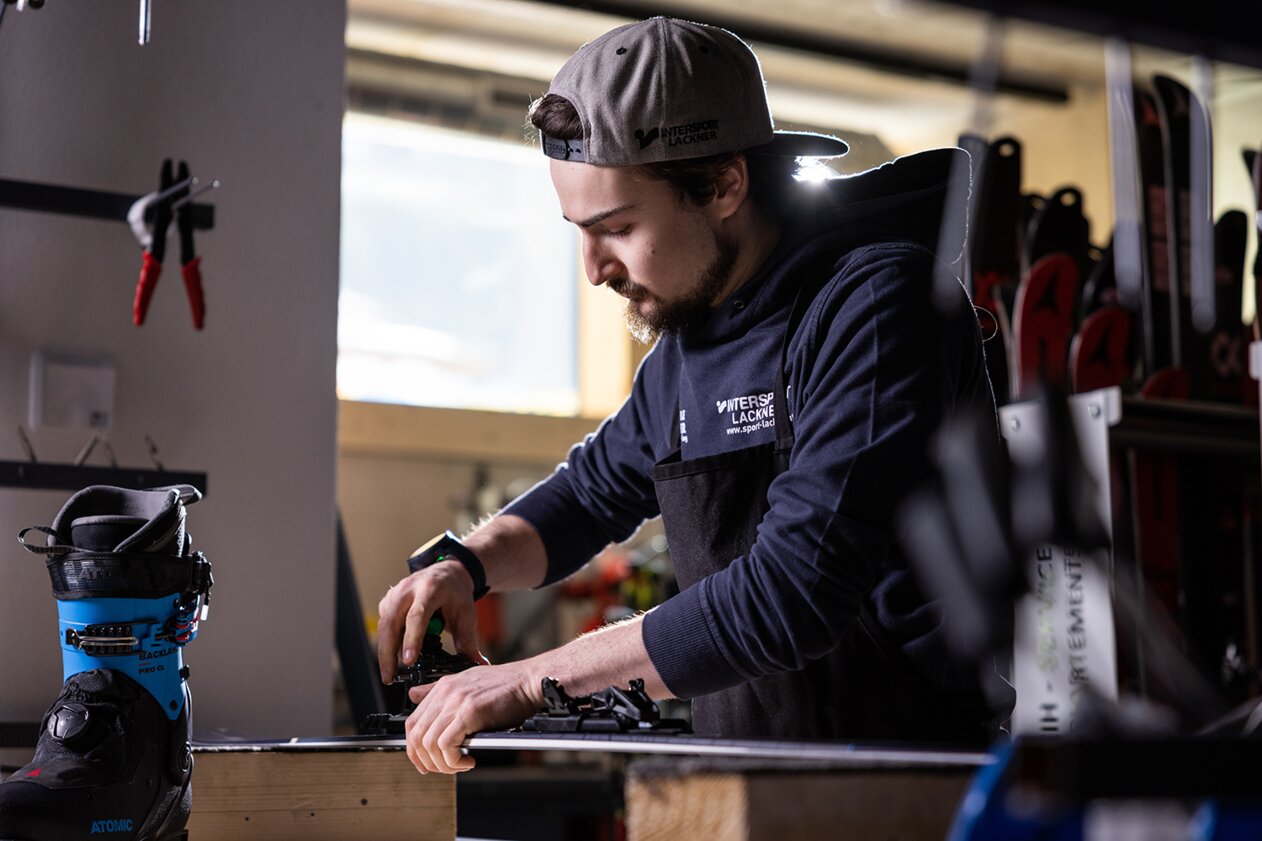 Freeride skis are often sold without bindings. You have to buy the bindings separately and – ideally – have them mounted by an expert.
If your freeride skis and freeride bindings come from the same manufacturer, you are usually on the safe side.
At INTERSPORT Rent, we've got you covered – we'll adapt your freeride equipment including bindings to your individual needs.
Another advantage: With us, you can test different bindings before you decide on a specific model – right at the world's best freeride ski resorts.
And now: Let's dive deeper into the matter of freeride bindings!
Which ski bindings do I need for freeriding?
That always depends on several factors: body weight, skiing style, preferred speed and terrain. If you want to tackle remote powder slopes, for instance, it's worth choosing a hybrid of freeride bindings and touring bindings with walk mode. If your focus is on long, fast descents, you'll do well with pure freeride bindings.
Ski bindings for freeriding are designed to take a bit of a beating on steep descents. After all, falls and hits are as much a part of off-piste skiing as powder snow and adrenaline. The more robust a binding, the heavier it tends to be. Increased body weight and speed also require increased stability.
However, extra weight can become a bit of a disadvantage if you often walk longer distances with your freeride skis and have to carry them on your back.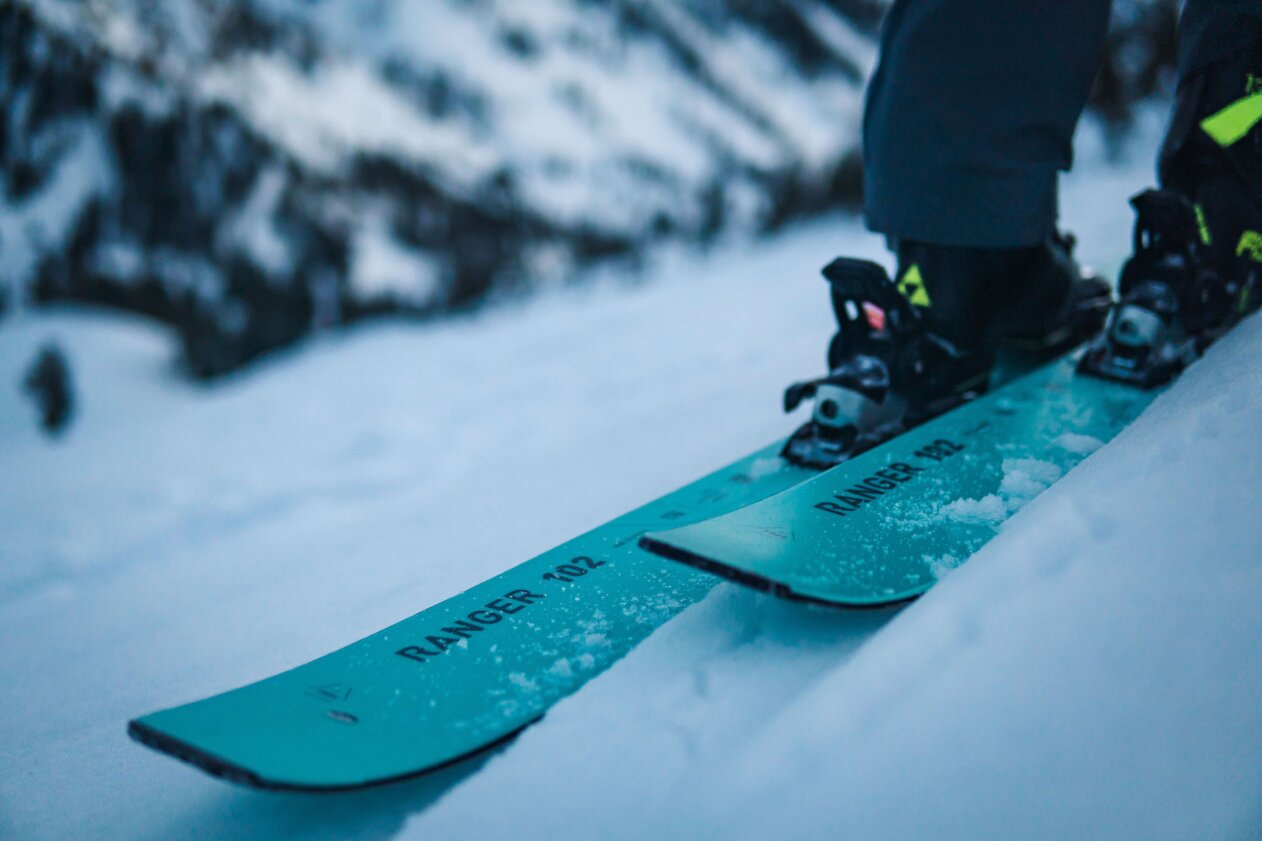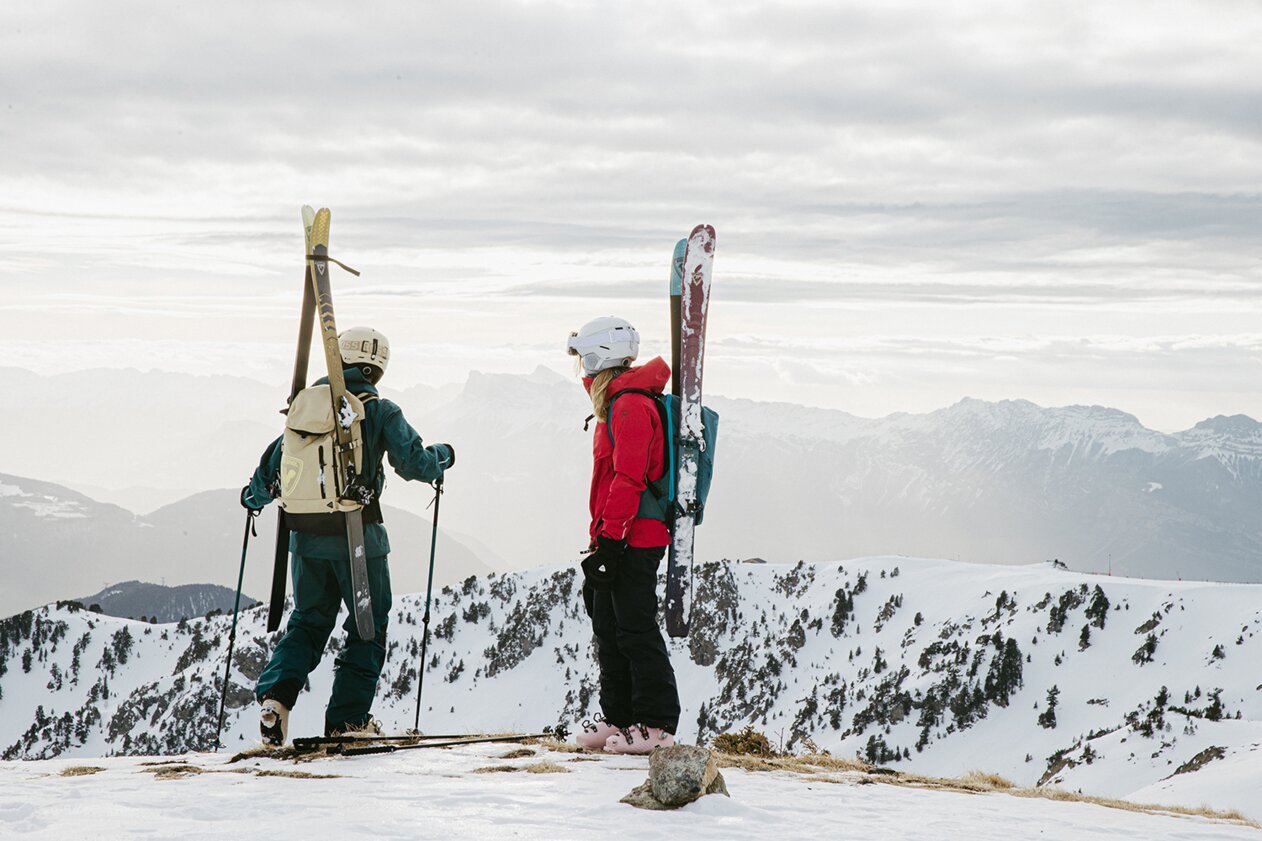 Freeride touring bindings with walk mode
Freeride skis with touring bindings? That's possible, too. Freeride bindings with integrated walk or touring mode are the best choice if your journey to the summit starts at the mountain station of the lift. You are similarly flexible with downhill-oriented touring bindings. Either way, you'll need additional climbing skins for ascents and to reach even remote slopes.
Tip: If you decide on a pin binding suitable for ascents, you will need special freeride or touring ski boots that are compatible.
What is the Z-value all about?
The Z-value is a crucial aspect in choosing the right freeride ski bindings. It defines the release range and answers the question: What maximum force must act on the binding for it to release? The higher the Z-value, the later the mechanism opens.
Factors such as your weight, height, the sole length of your ski boots, your age and your skiing style all determine which Z value is right for you. A Z-value table can be used to find the right value. Online calculators and apps can help as well.
Tip: Since the Z-value has a direct impact on your safety when freeriding, you should leave the adjustments to an expert.
Three, two, one ...
... and your desired equipment is ready for you!