Ski bindings
Become a ski binding expert with INTERSPORT Rent!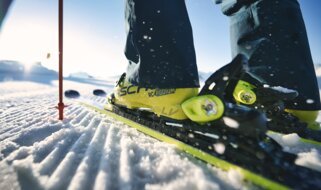 A firm stand on your skis – thanks to INTERSPORT Rent!
*Advertisement
Essentially, your ski bindings are what connects you to your skis. On the one hand, they are responsible for the power transmission and manoeuvrability of your skis. On the other hand, they provide the necessary stability and safety for skiing.
Ski bindings are sadly underrated – mostly because they often come pre-attached to your skis. In reality though, ski bindings are highly complex. They need to hold the boot firmly in place but at the same time need to release at the right moment.
What's more, your bindings need to be suitable for your riding style, skill level and physical requirements.
Quite a lot to take in, isn't it? But don't worry, with our tips you'll be an expert in no time at all!
Buying ski bindings: some tips in advance
All-mountain skis: are usually sold together with bindings. Make sure they are compatible with your boots and that they tick all the necessary boxes!
Freeride or touring skis: are often sold without bindings. You can mount your preferred bindings to the base plate of the ski (or have an expert do that).
Fine-tuning: Most bindings can be adjusted to your needs without any tools. The professionals at INTERSPORT Rent are happy to do the adjustments for you.
Rent, don't buy: Drop by at INTERSPORT Rent, get some expert advice, and test the latest ski bindings right at the world's best ski resorts!
What parts do ski bindings consist of?
The most important components of your ski bindings are:
Toe piece: Step into this part of the binding with the toe of your boot.
Heel piece: Drop your heel down into this part of the binding.
Springs: important for the release mechanism
Brakes: When the binding releases, the brakes will flip down to prevent your skis from sliding away.
… plus more than 100 other components
The release mechanism of your ski bindings protects you from injuries by preventing your skis from twisting in different directions during falls. That's why it's one of the most important factors when choosing new bindings. It's also where the Z value comes into play.​​​
Ski bindings and the Z value
It takes a certain force for your ski bindings to release the boot. This release value is referred to as the Z value.
The principle behind it: The higher this standardised value, the later your bindings will release. Usually, the maximum Z value (e.g. 12) or a certain range (e.g. 5 to 13) is indicated on your bindings.
How do I calculate the Z value?
In the past, many skiers used the tibia method. It is based on your gender and the width of your tibial plateau. Today, most skiers use the weight method. In addition to your weight, it also takes into account your height, the sole length of your ski boots, your age and your skill level. Based on these factors, you can find the optimum value for your individual needs in the Z value table.
Our tip: There are numerous apps and online tools that help you calculate the Z value. To be on the safe side, you should always consult with an expert though.
Depending on your riding style, skill level and preferred terrain, you can choose between different types of bindings: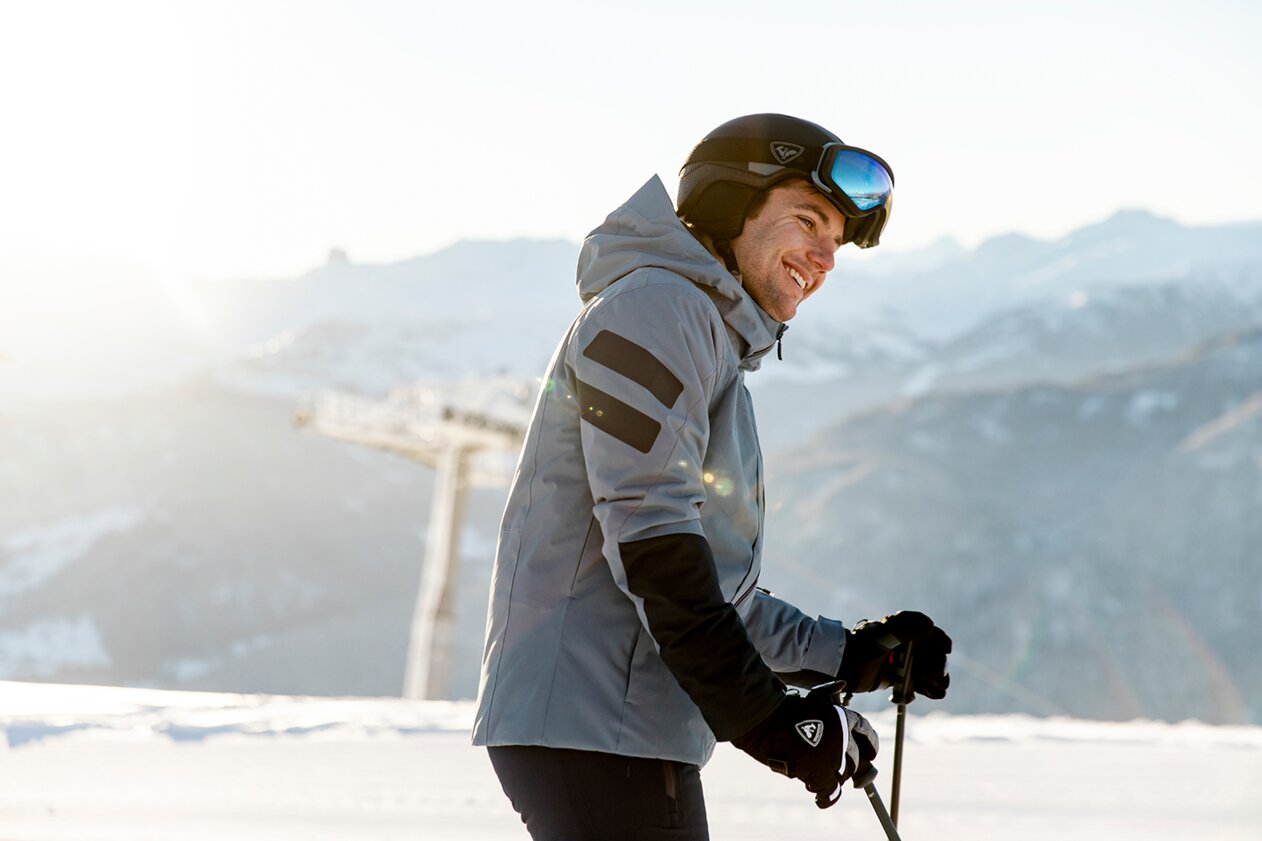 For beginners and occasional riders who prefer skiing on groomed slopes, lightweight bindings made of plastic are the best choice, as a complete package that's not too heavy is easiest to handle. If you're looking for an extra lightweight product, there are also bindings made from aluminium or carbon. However, these tend to be fairly pricy.
Bindings for intermediate riders
More accomplished riders enjoy a bit more speed. That's why their bindings need to be more stable, as higher forces apply at greater speeds. Solid ski bindings are mostly made of metal.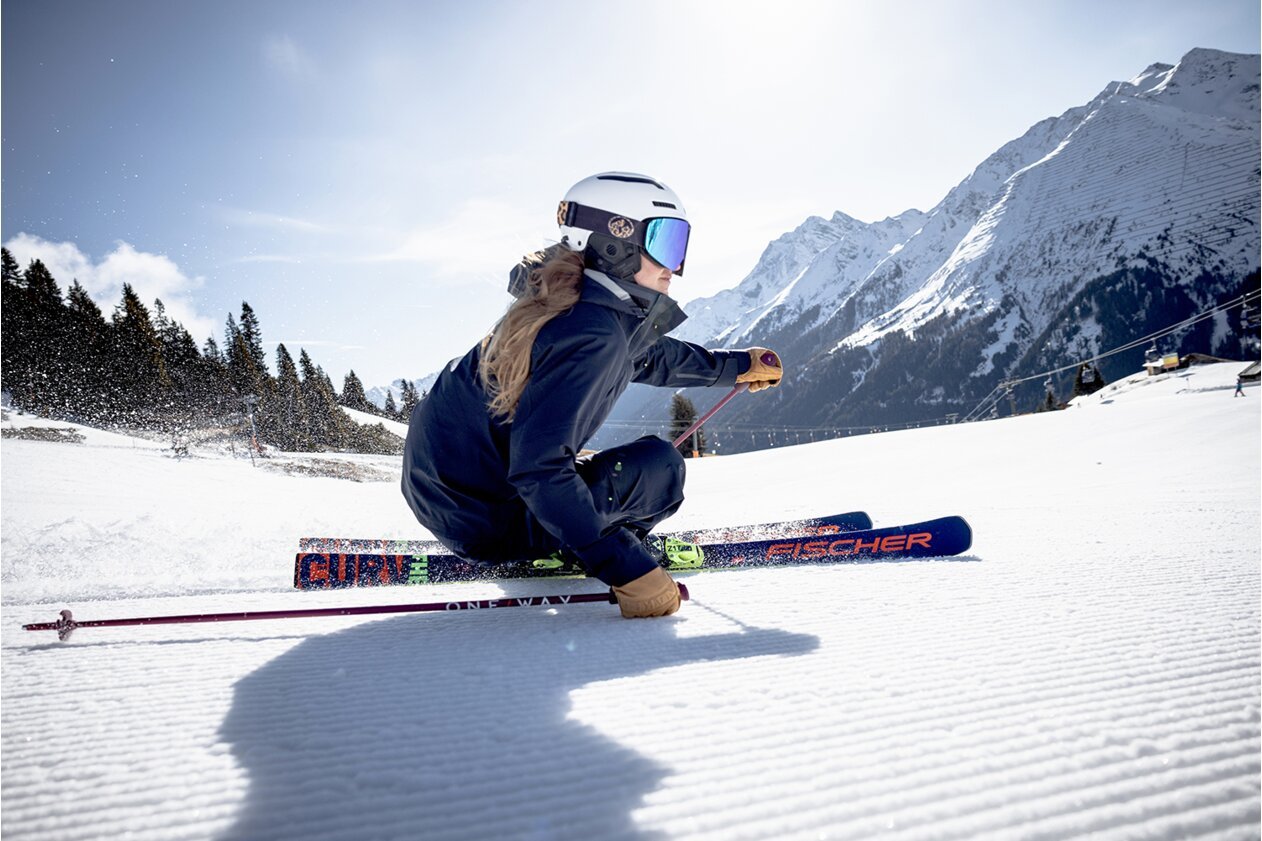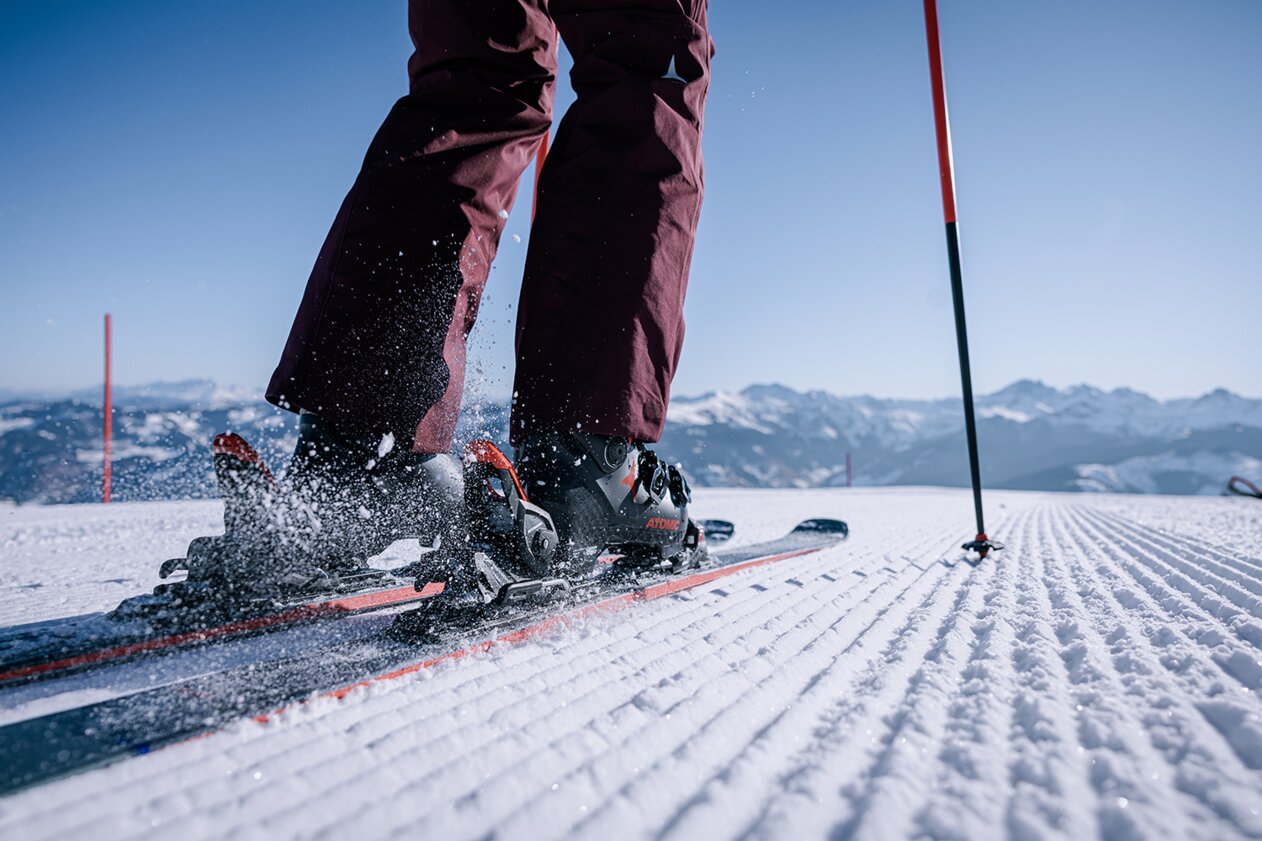 All-mountain skis are the perfect choice for those who don't want to have to choose between slope skiing and the backcountry. Many skis already come with a versatile binding attached. However, if you're a frequent rider, it may pay off to choose a separate binding tailored to your individual needs – ideally together with an expert.
Powder heads often prefer lightweight Freeride bindings with high elasticity. They don't release easily and provide good control – the best combination for slashing through the pow.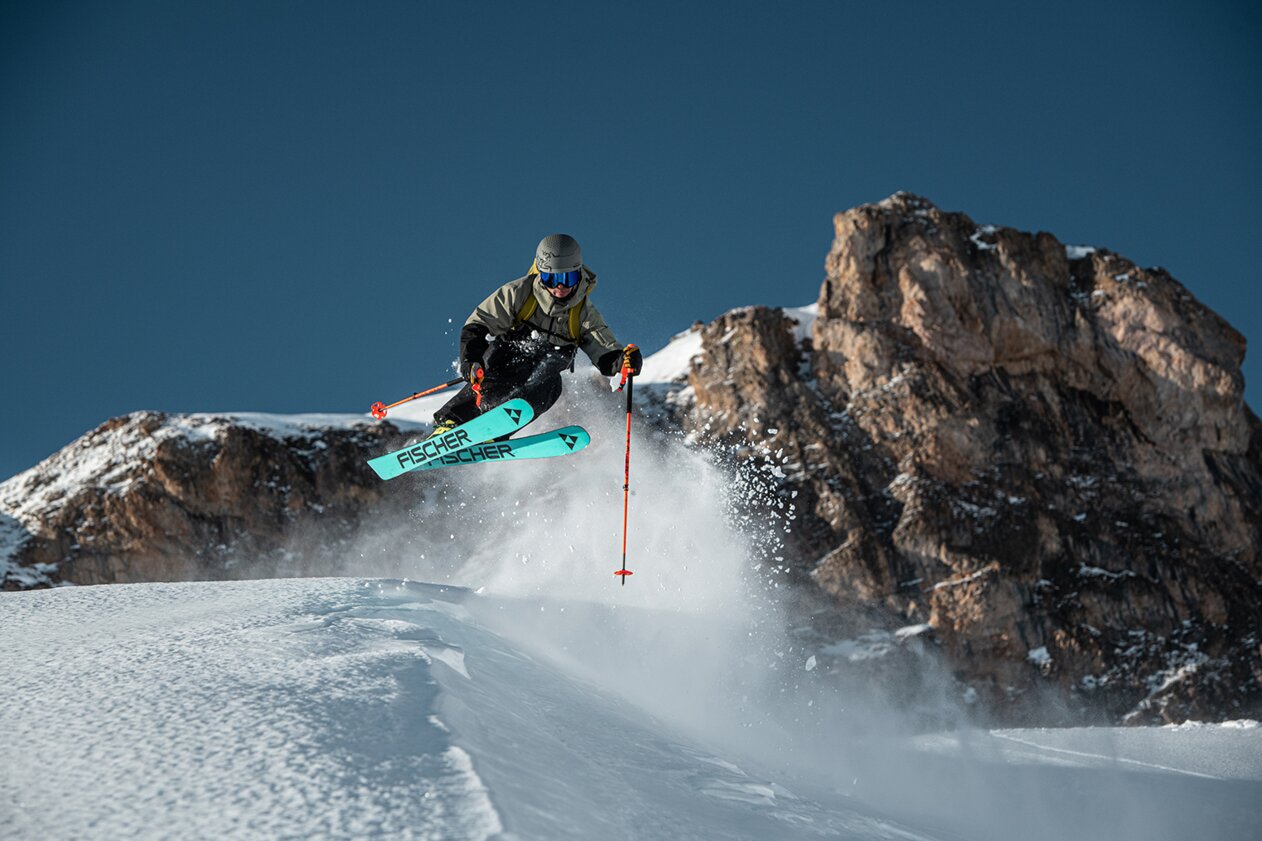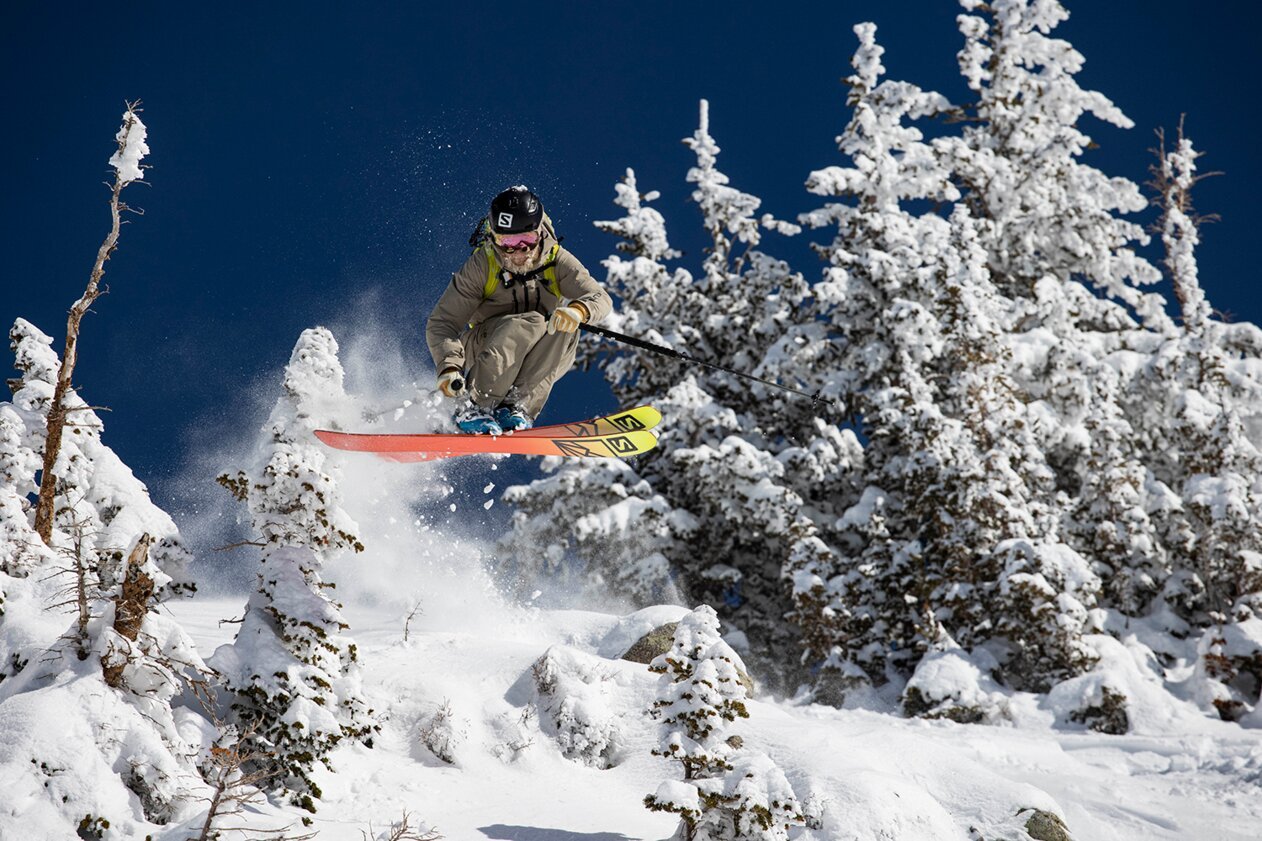 Freestyle bindings have to be very flexible in order to cushion impacts – a vital precondition when doing tricks and jumps at the park.
Check out our blog to learn more on how to find the perfect freestyle bindings!
Ski bindings for ski tourers
Ski touring bindings are designed so that you can lift your heels in climbing mode. Your best choice: tech or pin bindings. Frame bindings, on the other hand, are heavier but safer on the descent.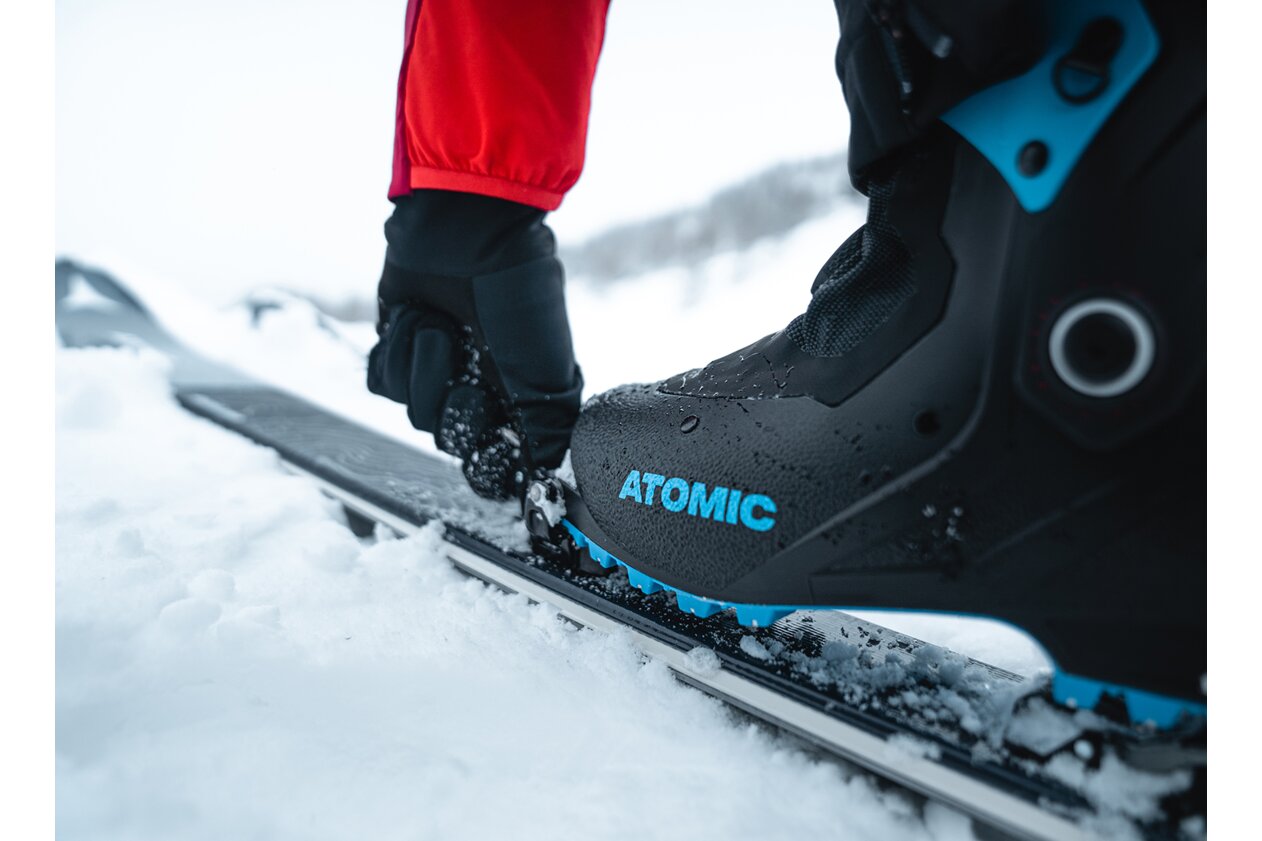 Adjustments and standards
In addition to the Z value, your ski bindings' compatibility with your ski boots and their respective standards (Alpine or GripWalk standard) is another important factor.
Skiing with top-of-the-line gear by INTERSPORT Rent
Rent your favourites from the comfort of your couch!
It only takes three steps to reserve top-class winter sports equipment.