Skiing & ski rental on Arlberg
All INTERSPORT Rent locations at a glance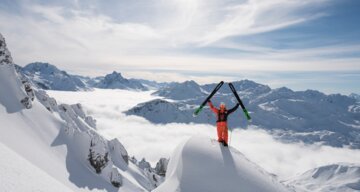 ©
TVB St. Anton am Arlberg/Fotograf Josef Mallaun
By the way: It's a well-known fact that it's best to travel light – even and especially if you go on a ski holiday in the Arlberg region. Just rent your ski equipment at INTERSPORT Rent and you'll be all set for your winter sports adventures in Ski Arlberg!
Ski rental in the Arlberg region
Your INTERSPORT Rent shops in Ski Arlberg
Our RENTertainers at the local INTERSPORT Rent shops have one mission only: to give you the best possible advice and send you up the mountain with first-rate equipment. You can either reserve your ski and snowboard gear online or get it at one of our shops in Ski Arlberg.
At INTERSPORT Rent, you also benefit from an excellent value-for-money ratio and many attractive services. Ski boot fitting, "test & buy", ski depots and family discounts are only a few of them.
Are you ready for a ski holiday on Arlberg? We look forward to welcoming you at our shops – in St. Anton, Lech and many other locations in the ski area!
Skiing on Arlberg
More about the ski resorts
The Ski Arlberg ski area comprises several villages and ski resorts, including the world-famous St. Anton. Each village – whether located in Tyrol or Vorarlberg – is easily accessible via the slopes and lifts on Arlberg. In total, the popular ski region extends over 50 square kilometres and 1,500 metres in altitude. Of course, there are also countless off-piste activities to choose from.
Ski Arlberg Card: With the ski pass for the entire ski area, you have the whole Ski Arlberg world in your pocket. This includes 305 kilometres of ski runs, 88 state-of-the-art lifts and cable cars, as well as more than 200 kilometres of powder-snow slopes. Let the adventure begin!
Tip: Get an overview of the ski resorts on Arlberg – with the interactive map of Ski Arlberg!
The ski resorts on Arlberg
St. Anton – St. Christoph – Stuben: St. Anton am Arlberg ski resort is considered one of the most popular winter sports destinations in Europe – especially among expert skiers and snowboarders. It is a hotspot of the international freeride scene, and freestylers from all over the world meet at stanton park. St. Anton is also a paradise for ski touring fans.

Lech – Oberlech – Zürs: Lech-Zürs is perfect for a family ski holiday. The wide ski runs offer plenty of space for all kinds of adventures. Freestyle skiers and snowboarders will feel right at home at Lech Snowpark, and freeriders love the ski resort for its fantastic powder-snow descents. Unique experiences such as heliskiing and open-air ice skating are the cherry on top.

Warth – Schröcken: In Warth-Schröcken, you can go skiing until April. Thanks to its high altitude and north-facing slopes, the skiing resort has earned the title of "Europe's most naturally snow-sure ski resort". Another advantage: the numerous accommodation options right next to the slopes. What's more, there are plenty of offers for families.
Sonnenkopf (Ski Arlberg ticket network): The family-friendly Sonnenkopf ski resort in the Klostertal Valley is located at up to 2,300 metres above sea level. This means lots of natural snow and a particularly long ski season. In addition, you can expect a good value-for-money ratio for families and lots of fun experiences both on and off the slopes. Not to mention the magnificent freeride descents and ski touring routes …

Lechtal (Ski Arlberg ticket network): The nature park in the west of Tyrol is often also called "the gateway to Arlberg". The ski resort is not just beautiful and family-friendly, it also offers attractive prices. Thanks to the Flexenbahn, skiers and snowboarders can now easily access the snow sports eldorado of Ski Arlberg. What's not to love?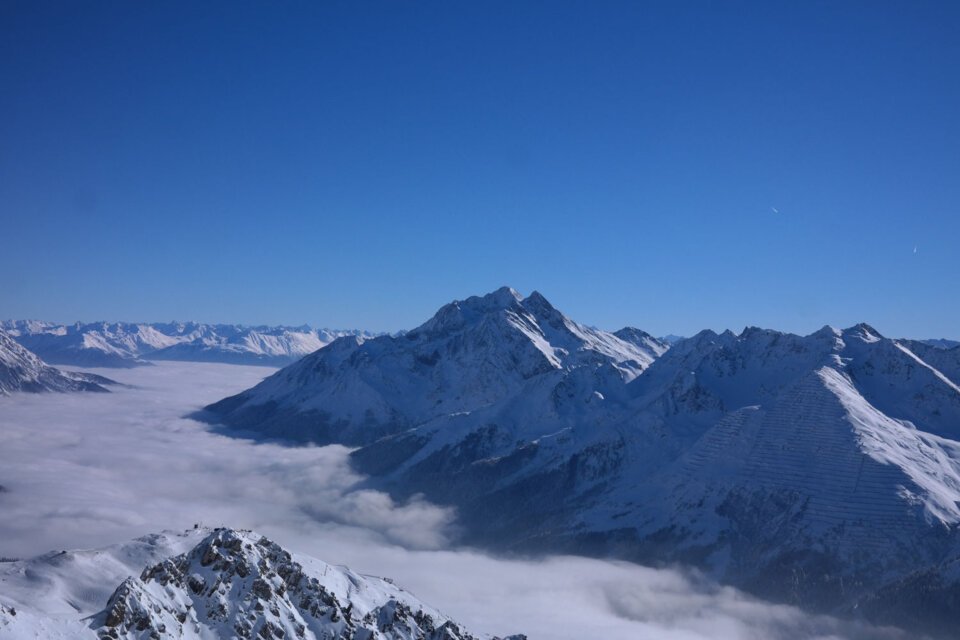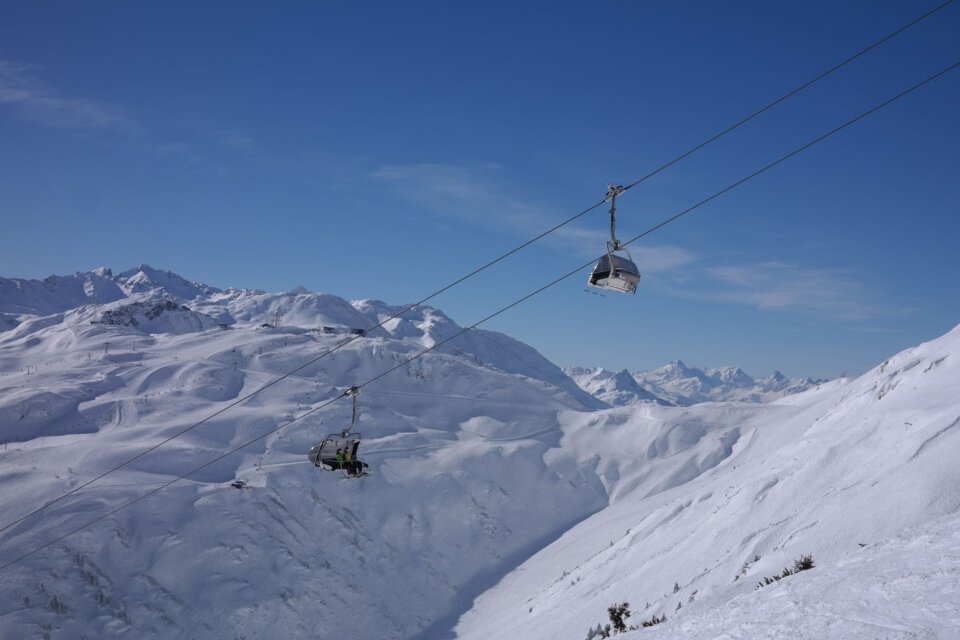 Skiing in Ski Arlberg is right for you if ...
... you think St. Anton am Arlberg could certainly become your favourite ski resort.
... you are always on the lookout for new freeride adventures.
... you want to experience the appeal of one of the best and largest ski areas in the world yourself.
... you are planning a family ski holiday in one of the most renowned ski areas in Austria.
... you prefer to ski on natural snow in spring.
Webcams
A look into the ski resort
INTERSPORT Rent tip
Our RENTertainers recommend
Have you heard of the Run of Fame? It's the longest and one of the most spectacular ski circuits in the Alps. It takes you through the various ski resorts on Arlberg – from St. Anton via Zürs and Lech to Warth. If you enjoy perfectly groomed slopes and breathtaking views between striking peaks, this ski circuit is for you!
On the Run of Fame, you cover a total of 85 kilometres and around 18,000 metres of difference in altitude. Can you complete the ski circuit in one day, or would you rather take your time? Whichever option you prefer: You can access the circuit at almost any point in the Ski Arlberg ski area. Challenge accepted?
INTERSPORT Rent shops in the federal states
INTERSPORT Rent shops in the regions
Cities with INTERSPORT Rent shops in the region