Skiing & ski rental in Kappl
All INTERSPORT Rent locations at a glance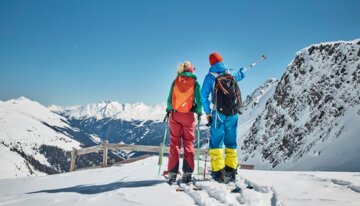 Our tip for powder heads: The ski resort is perfect for freeride beginners looking for "first line experiences".
By the way: At the INTERSPORT Rent shops on site you can find a great selection of rental equipment for your entire family!
Ski rental in Kappl
Your INTERSPORT Rent shops in Kappl
You're spending your family ski holiday in Kappl? Then the family-friendly offers of INTERSPORT Rent are just perfect for you! Children under ten years of age get their rental equipment for free if both parents rent their skis or snowboard from INTERSPORT Rent. Plus: Kids under the age of 14 get a free rental helmet with every set of rental equipment … because safety is priceless!
Simply rent your skis or snowboard instead of having to fit your own gear into your car! Hit the slopes with latest-generation equipment instead of your old stuff and benefit from our RENTertainers' expert knowledge. And enjoy the comfort of booking your favourite items online – it's easy with INTERSPORT Rent!
Skiing in Kappl
More about the ski resort
More than ninety per cent of Kappl's slopes are located at altitudes between 1,800 and 2,700 metres above sea level. Perfect preconditions for maximum mountain bliss, superb snow and unrivalled slope cruising!
The big highlight for families is definitely Sunny Mountain Adventure Park. The 25,000-square-metre children's area with a magic carpet, a mascot and plenty of other attractions puts big smiles on little faces. Young first-timers learn how to make their first turns in the snow together with the pros of Kappl Aktiv ski school.
If you want to show off your racing skills, you can do so at slope number 12 with its special speed measurement. Snowboarders and freestylers of all skill levels flock to Funpark Alblitt, while freeriders are headed for Alblittkopf mountain station for some serious powder fun. Did you know that Kappl is a real powder paradise?
A winter wonderland off the beaten track: Kappl also offers great options for ski touring, winter hiking and snowshoeing!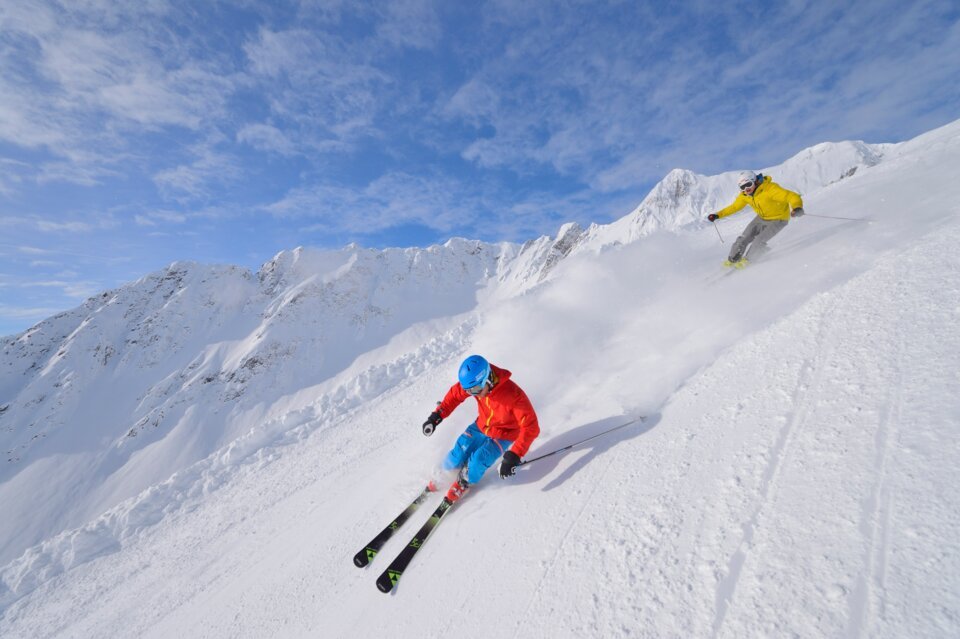 10 lifts and cable cars
22 ski runs and 42 kilometres of slopes
freeride runs, also for beginners
Funpark Alblitt for freestylers & snowboarders
Sunny Mountain Adventure Park for families
free ski bus
Kappl toboggan run
Skiing in Kappl is right for you if …
... you would like to discover a well-kept freeriders' secret.
… you're a freestyle beginner and would like to fine-tune your skills at Funpark Alblitt.
… you would like to spend your family ski holiday in Tyrol.
… your kids are avid skiers or snowboarders or would like to try the sport.
… you prefer small yet charming ski resorts like Kappl to larger ski regions.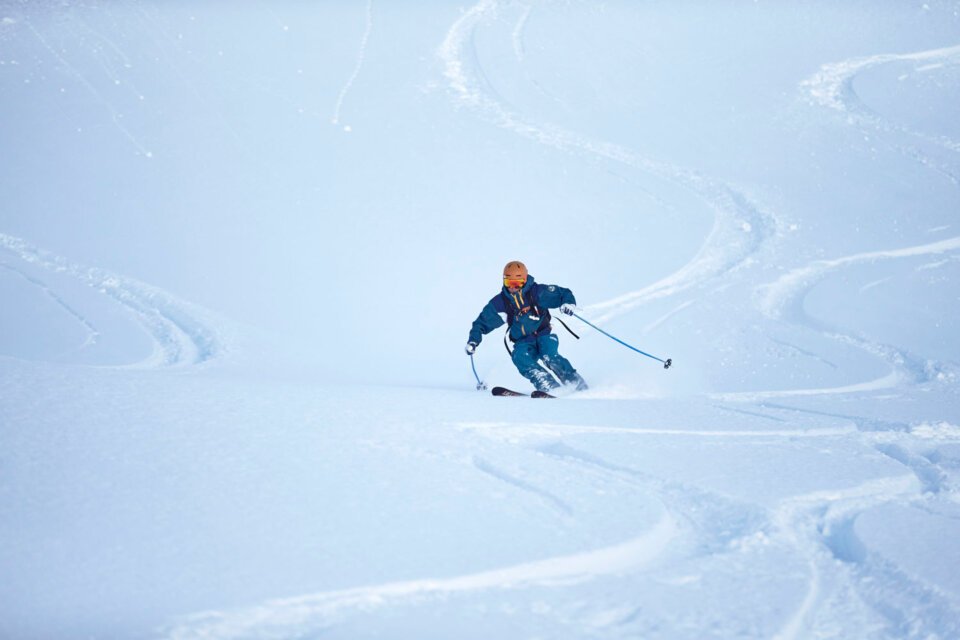 INTERSPORT Rent tip
Our RENTertainers recommend
Children or adults, everyone loves sledging! The six-kilometre toboggan run in Kappl is the perfect place to enjoy some family fun. The run is open every day from 08:30 to 16:30. For an extra special experience, try moonshine sledging every Tuesday between 19:00 and 22:00! To get to the start of the run, simply hop on the Dias cable car.
What about the sledges? You can simply rent them at INTERSPORT Rent! Our tip: Don't forget your helmet!
INTERSPORT Rent shops in the federal states
INTERSPORT Rent shops in the regions
Cities with INTERSPORT Rent shops in the region