Skiing & ski rental in Bellwald
All INTERSPORT Rent locations at a glance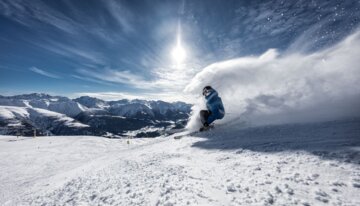 Ski rental in Bellwald
INTERSPORT Rent shops in Bellwald
Bellwald ski resort offers a lot, especially for young beginner skiers. For safe and carefree downhill fun, they should be equipped with first-rate winter sports gear. You can get that along with expert advice at our INTERSPORT Rent shop in Bellwald.
On site, you will find the latest winter sports collections of leading brands. From skis and snowboards to ski helmets, ski goggles and ski boots, you will find everything you need at our INTERSPORT Rent shop. Are you still unsure which ski helmet size your children need? Our RENTertainers will have the answer for you!
Skiing in Bellwald
More about the ski resort
Grüezi and welcome to Bellwald family ski resort! Small but charming Bellwald is located in the district of Goms, and it belongs to the exclusive circle of excellent resorts that have received the "Families Welcome" label.
On the resort's sunny slopes, your kids can learn how to master their first turns. And thanks to its dynamic pricing models, you can gear your ski ticket to your needs. Early bookers receive a discount, for instance. You can book your ski pass in the online shop and don't have to wait in line at the ticket office. More time for skiing in Bellwald!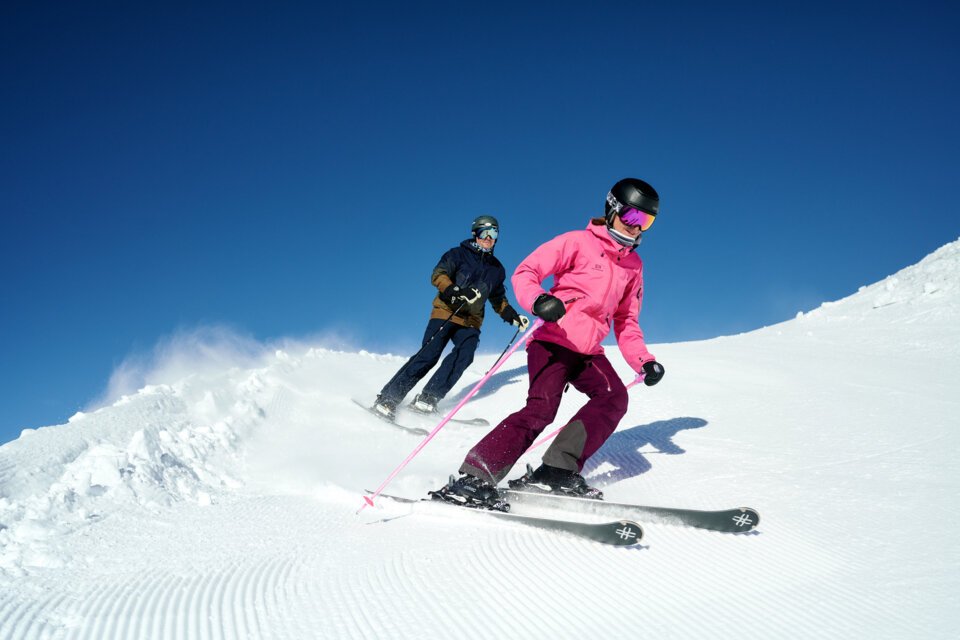 What's waiting for you in Bellwald?
39 kilometres of ski runs
family-friendly offers and dynamic pricing for day and multi-day tickets
5 lift and cable car facilities
a colourful range of winter sports activities – from sledging to freeriding and a snow park
the "Dualski-Bellwald" project for children with disabilities, their parents and/or legal guardians
2 ski schools
Goms Bridge – an impressive suspension bridge
numerous beautiful routes for snowshoers, winter hikers or cross-country skiers
Skiing in Bellwald is right for you if ...
… you want to benefit from individualised pricing, ideally suited to your needs and the time you want to spend on the slopes.
… you can't wait to show off your freestyle skills at Bellwald snow park.
… enjoy off-piste skiing and would like to "slash through the pow" in a fantastic setting.
… you would like to discover up to 100 kilometres of cross-country ski trails away from the slopes.
… you are looking for a family-friendly ski resort, where your children learn how to master their wedge christies.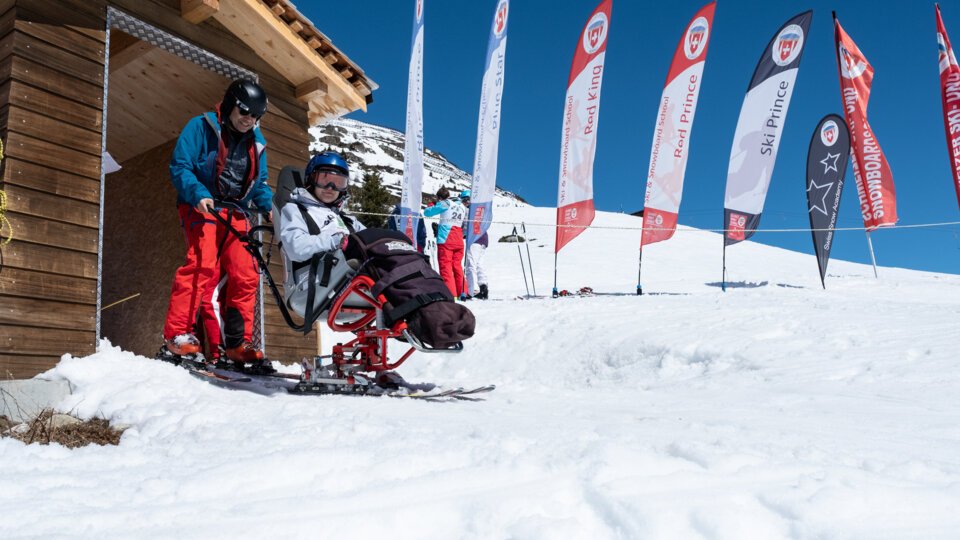 INTERSPORT Rent tip
Our RENTertainers recommend
Skiing in Bellwald is a wonderful experience for everyone! Thanks to the "Dualski-Bellwald" project, people with physical and mental disabilities have the opportunity to experience a fantastic stay in the Swiss Alps.
The special skis can be borrowed for free, and there are other great benefits as well. Learn more about the "Dualski-Bellwald" project!
INTERSPORT Rent shops in the regions
Cities with INTERSPORT Rent shops in the region