Skiing & ski rental in Bettmeralp
All INTERSPORT Rent locations at a glance
Ski rental in Bettmeralp
INTERSPORT Rent shops in Bettmeralp
To conquer the snow paradise of Bettmeralp, you need the right equipment. At our INTERSPORT Rent shop, beginners, returning skiers and seasoned pros can rent first-rate skis, snowboards, touring equipment, freestyle gear and more. How do you know which skis are the right ones for you? Our RENTertainers will be happy to give you expert advice on the individual models.
Do you already know which skis you want to get and you'd like to spend more time on the slopes? Go for it! You can reserve your equipment online and pick it up when you get to Bettmeralp.
Skiing in Bettmeralp
More about the ski resort
At Bettmeralp ski resort, you will certainly get your money's worth – whether your skiing adventures start at the summit of Bettmerhorn or you opt to go on a ski tour in a picturesque valley. Maybe you'd rather practise your freestyle tricks at the snow park? That's possible too! Skiing in Bettmeralp is both a relaxing and varied experience.
Are you planning to hit the slopes with your family? For young newbie skiers, Snow Passion ski school in Bettmeralp offers a variety of lessons. The certified ski instructors are happy to show beginners how to master the slopes.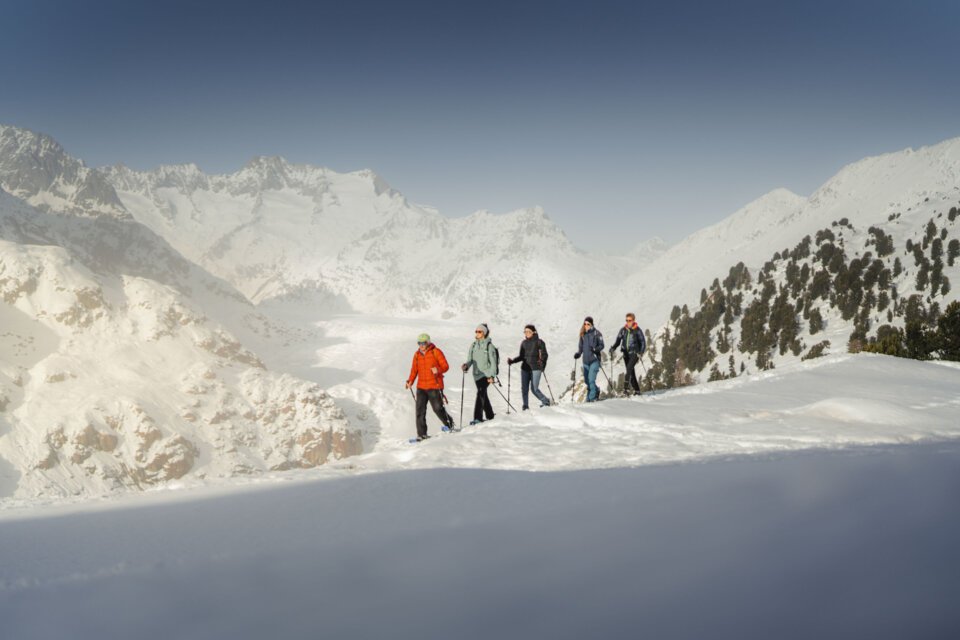 What's waiting for you in Bettmeralp?
104 kilometres of ski runs, plus another 15 kilometres of ski routes
modern lifts and cable cars that take you to the top of Bettmerhorn, for instance
snow-sure conditions throughout the winter season
numerous winter hiking trails in the region
impressive moments in nature amidst the "Swiss Alps Jungfrau-Aletsch" UNESCO World Heritage Site
free timed ski runs, a tunnel slope as well as a SkiMovie downhill run
3 snow parks
Skiing in Bettmeralp is right for you if ...
… you are looking for a winter challenge: How about a ski marathon in the Aletsch Arena, for instance?
… you would like to spend relaxing days with your family at the Swiss Alps Jungfrau-Aletsch World Heritage Site.
… you want to go on a unique ski touring adventure: In the Aletsch Arena, you can set out to conquer a true ice giant: the Aletsch Glacier.
… you are looking for diverse winter hiking trails. Always right there with you: the fantastic scenery of the Aletsch Arena with a view of the surrounding four-thousand-metre peaks.
… you are a night owl and can't wait to go night skiing. The ski run at Blausee chairlift is open one evening per week.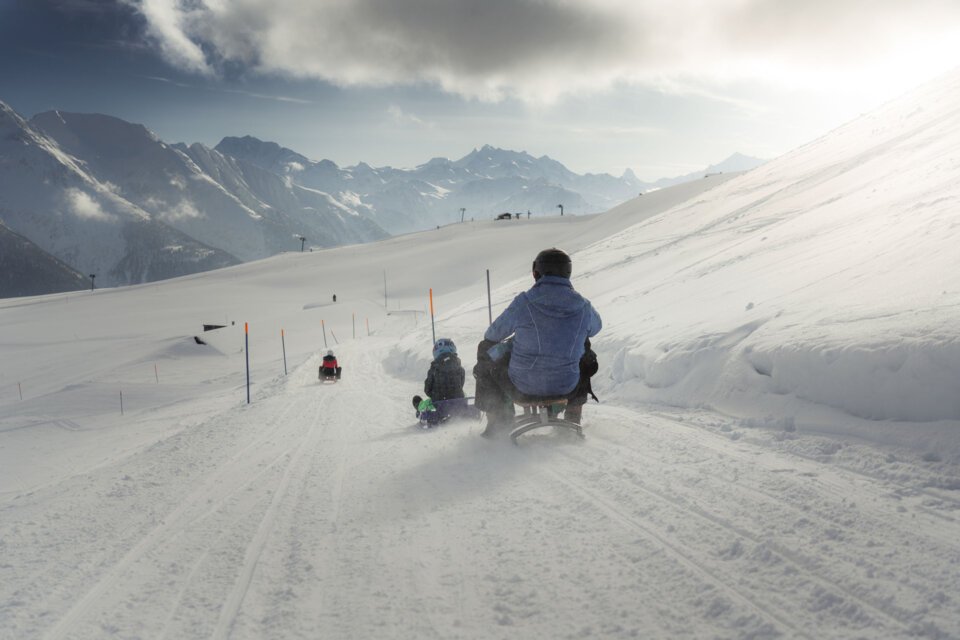 Webcams
A look into the ski resort
INTERSPORT Rent tip
Our RENTertainers recommend
With a length of 20 kilometres, the Great Aletsch Glacier is a true ice giant and the longest river of ice in the Alps. On a guided ski tour, you can admire it from up close. Starting point is the village of Fiesch. Take the cable car up to Fiescheralp and from there on to Eggishorn.
After traversing the Tällig ridge, the impressive descent to the Aletsch glacier begins, followed by a ski tour on the ice giant. The highlight of the tour is the ascent to the Moosfluh scenic viewpoint on Riederalp.
INTERSPORT Rent shops in the regions
Cities with INTERSPORT Rent shops in the region