Skiing & ski rental in Saas-Grund
All INTERSPORT Rent locations at a glance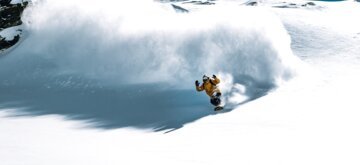 Ski rental in Saas-Grund
INTERSPORT Rent shops at Hohsaas ski resort
Well-fitting ski boots or new helmets for your little ones, perfectly tuned skis for mum and a new ski jacket for dad: At the INTERSPORT Rent shops in Saas-Grund, every family member will find the right equipment to rent. They're definitely worth a visit!
By the way: Fantastic advice and helpful tips from our RENTertainers are free of charge. And if you want, you can even reserve your equipment in advance from home.
INTERSPORT Zurbriggen Sport Saas Grund
INTERSPORT Zurbriggen Sport
Saastalstrasse 241, 3910 Saas Grund
Skiing in Saas-Grund
More about the ski resort
From Saas-Grund, a cable car first takes winter sports enthusiasts up to Kreuzboden, which is considered the centre of the ski resort. Wide ski runs for beginners, Hohsi Snowland and the Pipoclub as well as a funslope for children are waiting for you there. The start of the eleven-kilometre-long sledging run is located at Kreuzboden, too.
Are you a seasoned winter sports enthusiast? Then you might want to explore even loftier heights. Another cable car takes you up to Hohsaas. At the top, your gaze will inevitably wander over the impressive glacier fields of the Weissmies. From the mountain station, you can ski back down to Kreuzboden on medium-difficulty descents or challenging glacier slopes.
Tip for Mum and Dad: Would you like to hit the glacier slopes without your kids? At Hohsi-Nest day care, your little ones can spend a few hours or even the entire day playing fun games – under expert supervision, of course.
What's waiting for you at Hohsaas ski resort?
34.5 kilometres of ski runs
6 lift and cable car facilities
5 kilometres of ski routes
challenging glacier slopes
an 11-km sledging run
Snowland, Hohsi-Nest day care and Pipoclub
funslope for children including finish jump and finish photo
Skiing in Saas-Grund is right for you if ...
… you want to swoosh down glacier slopes.
… you can't wait to enjoy a view of 18 four-thousand-metre peaks.
… you want to spend a sunny winter holiday in the canton of Valais.
… you've always wanted to climb the Predigtstuhl on "bear paws".
… you want to sledge down from Kreuzboden to Saas-Grund.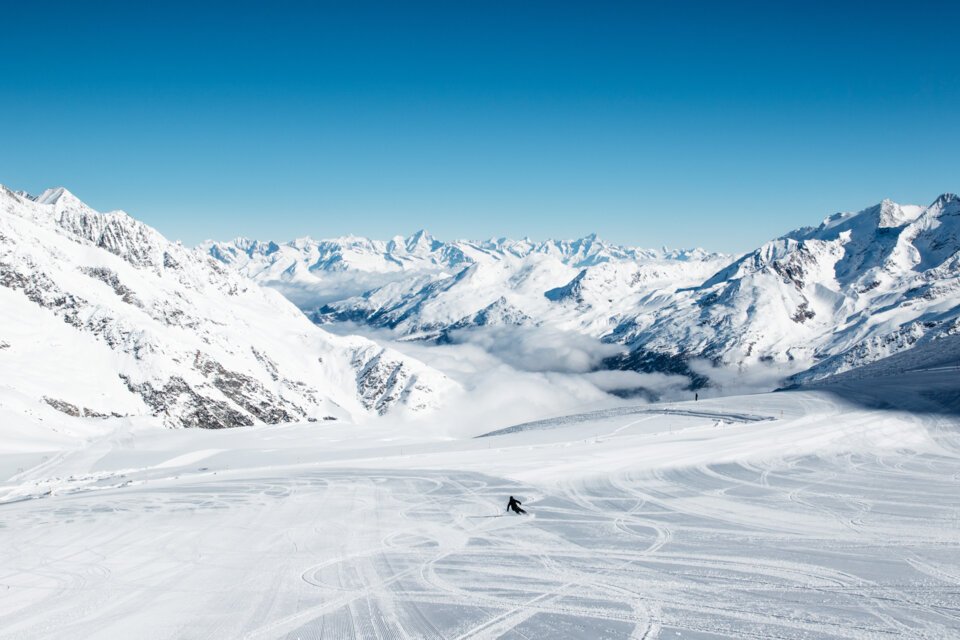 INTERSPORT Rent tip
Our RENTertainers recommend
High up in the ski resort, the modern Hohsaas mountain restaurant invites hungry winter sports enthusiasts to take a break and relax. At over 3,200 metres, various delicacies are served – garnished with a fantastic view of the Monte Rosa massif.
We recommend you get a table on the cosy sundeck! After recharging your batteries up there, you can ski back down to Kreuzboden.
INTERSPORT Rent shops in the regions
Cities with INTERSPORT Rent shops in the region