Skiing & ski rental in Serre Chevalier
All INTERSPORT Rent locations at a glance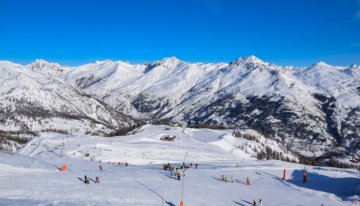 ©
Serre Chevalier Vallée Briançon - @laurapeythieu
Included: slopes and snowparks for all skill levels and tastes. Especially kids will find plenty to do in Serre Chevalier. The region was awarded the "Famille Plus" seal of quality in 2008 – a distinction only particularly family-friendly ski resorts receive.
Speaking of family-friendly: The winter sports experts at INTERSPORT Rent will equip you and your loved ones with the best rental equipment for your ski holiday in Serre Chevalier.
Ski rental in Serre Chevalier
Your INTERSPORT Rent shops in Serre Chevalier
Snowpark, boardercross, speed courses: Apart from family-friendly slopes, many other highlights are waiting for you in Serre Chevalier. What do you need for them? The right equipment, of course!
As usual, you can find it at INTERSPORT Rent – right on site, at the resort. A test board for the snowpark, a fast pair of skis for the speed course or ski boots for your kids – our RENTertainers will help you pick what you need!
Skiing in Serre Chevalier
More about the ski resort
Between 1,200 and 2,800 metres above sea level, winter sports enthusiasts can look forward to snow fun of the very highest quality. Not only families but also ski pros, freestylers and freeriders will find a wide variety of activities to do in the French ski resort of Serre Chevalier.
Do you prefer to spend your ski holiday at the snowpark? Then Serre Chevalier is the place-to-be for you! Five snow parks are waiting for you in the region, the largest of which is in Villeneuve. In three different zones, you can show everyone what you're made of thanks to a total of 26 obstacles.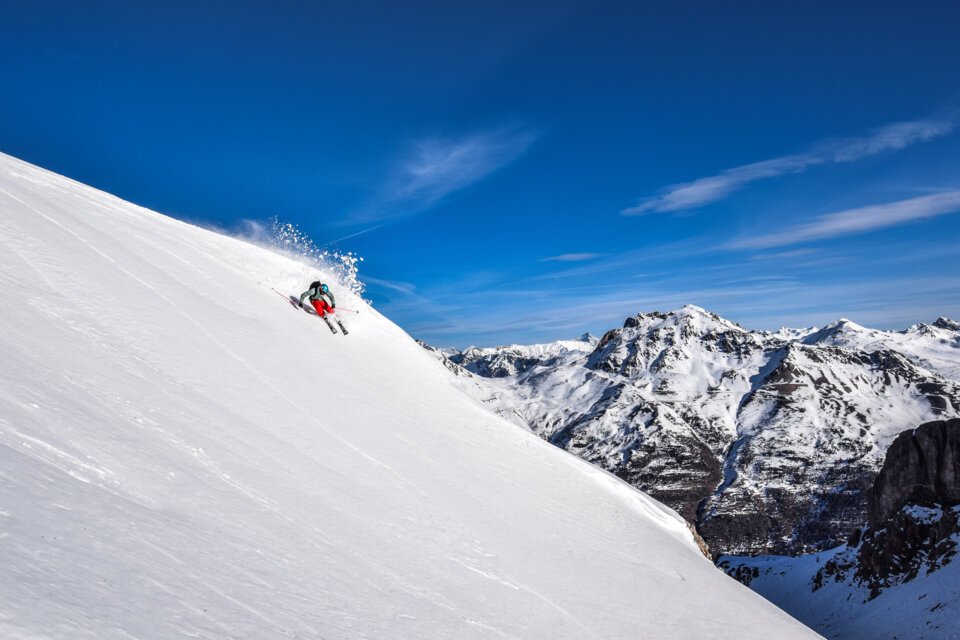 In Serre Chevalier, you can look forward to:
250 kilometres of slopes
58 lift and cable car facilities
82 ski runs
5 snowparks
2 boardercross courses
35 km of cross-country ski trails
25 km of winter hiking trails
Skiing in Serre Chevalier is right for you if ...
... you're passionate about skiing and want to try a new slope every day.
... you're looking for a particularly family-friendly ski resort.
... you've always wanted to visit a UNESCO World Heritage Site while on ski holiday.
... you are looking for an area with plenty of snow parks.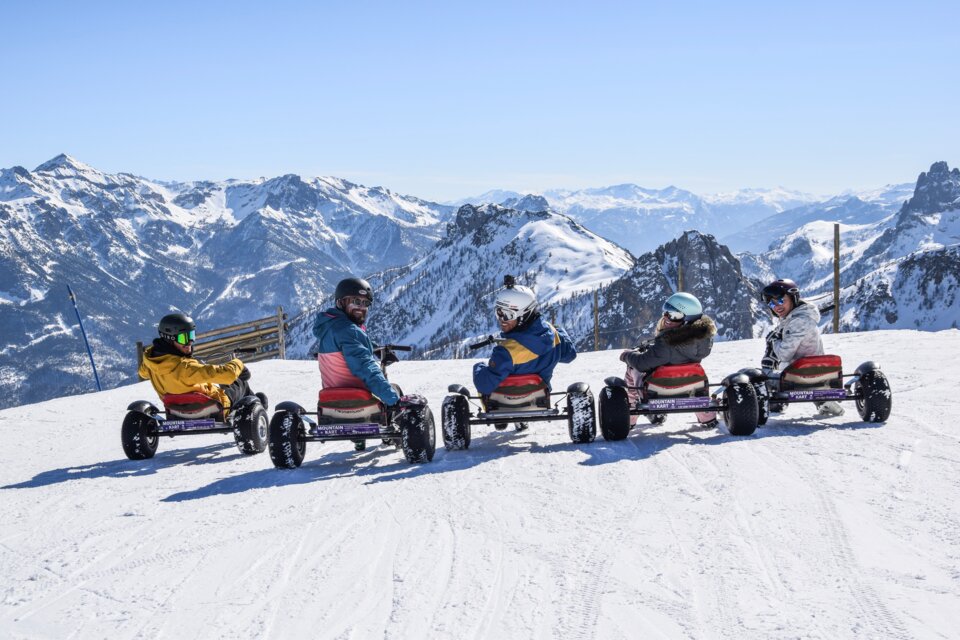 INTERSPORT Rent tip
Our RENTertainers recommend
Snow meets wood: Nature lovers will feel right at home in the MélèZone in Chantemerle. The funpark is not only surrounded by rustic larches – some of the obstacles are made of local larch wood as well. You can work on your freestyle skills right amidst nature – and at numerous relaxation areas, you can kick back and enjoy a scenic picnic in the sun.
INTERSPORT Rent shops in the regions
Cities with INTERSPORT Rent shops in the region