Skiing & ski rental in Val d'Isère
All INTERSPORT Rent locations at a glance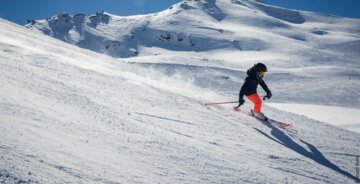 ©
Val d'Isère Tourisme | Richard Bord
The best thing about it: The ski resort's snow guarantee allows you to ski for the greater portion of the year. Even during the summer, you don't have to go without skiing! From June to mid-July, you can simply hop on the shuttle bus and ride from the village to the foot of Pissaillas glacier, which offers excellent summer skiing above 3,000 metres.
Whether you're planning to ski in Val d'Isère in summer or winter, your go-to places for top-of-the-line rental equipment are always the same: your INTERSPORT Rent shops on site!
Ski rental Val d'Isère
Your INTERSPORT Rent shops in Val d'Isère
You don't want to lug your ski equipment all the way to Val d'Isère? No problem! Simply rent your equipment online before your trip, and pick it up right on site. The INTERSPORT Rent shops in Val d'Isère offer a large selection of premium brands and latest-generation gear.
Plus: Our RENTertainers on site are true experts when it comes to skiing in the French Alps. Ask them for great inside tips and benefit from their expertise!
Skiing in Val d'Isère
More about the ski resort
First-timers, advanced skiers, pros, freeriders – everyone loves Val d'Isère! That's because the French ski resort offers something for everyone. Val d'Isère is also popular with families. As a "Famille Plus" destination, it matches a number of family-friendly criteria and offers plenty of ski schools and beginner areas.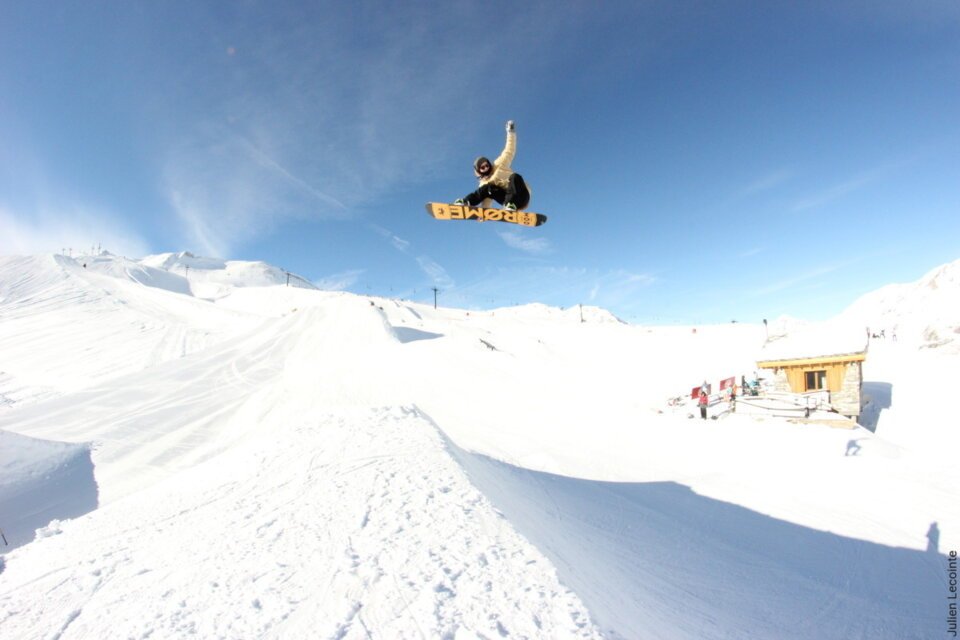 Val d'Isère in a nutshell:
150 kilometres of slopes
40 cable cars and lifts
great snow parks
beginner-friendly children's areas
Need more information? The ski resort's website www.valdisere.com has all the details for your next ski holiday in Val d'Isère.
Skiing in Val d'Isère is right for you if …
… you're looking for a varied ski resort with guaranteed snow.
… you want to spend your ski holidays in a charming village with plenty of entertainment.
… you want to go skiing where world-renowned ski races have taken place.
… you always wanted to try summer skiing.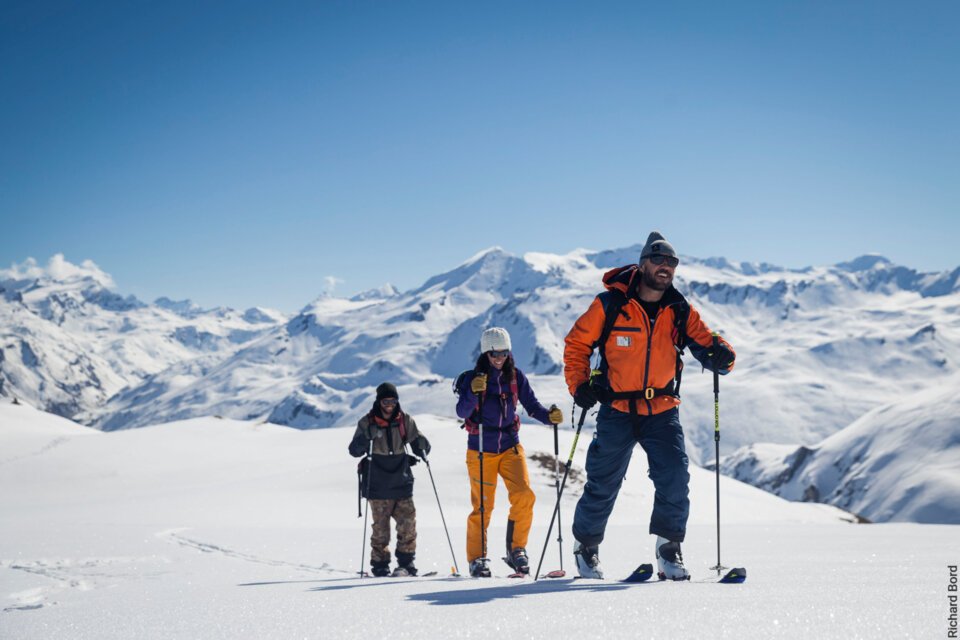 INTERSPORT Rent tip
Our RENTertainers recommend
One of the undisputed highlights of Val d'Isère ski resort is the Face de Bellevarde, an infamous black ski run that covers an altitude difference of more than 1,000 metres. If you want to make the most of the spectacular Alpine views "La Face" offers, tackle it first thing in the morning! Freshly groomed and glistening in the early morning sun, the slope is a real delight.
But be warned: La Face is not for the faint of heart and for experienced skiers only!
INTERSPORT Rent shops in the regions
Cities with INTERSPORT Rent shops in the region