Skiing & ski rental in Rauris
All INTERSPORT Rent locations at a glance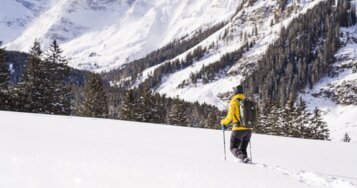 ©
Ferienregion Nationalpark Hohe Tauern / Branislav Rohal
Ski rental in Rauris
INTERSPORT Rent shops in Rauris
In Rauris, our RENTertainers will welcome you with great advice and lots of helpful tips. They know Rauris Valley like the back of their hands and will tell you everything you need to know for your stay in the Salzburger Land region. What's more, they will equip you with the latest winter sports gear from leading brands at the local INTERSPORT Rent shops.
If you already know what equipment to get, you can save a lot of time. How? Just reserve your gear online! Our RENTertainers will have everything ready for you by the time you come to pick it up. What else do you need to do? Enjoy the snowy slopes, of course!
Skiing in Rauris
More about the ski resort
Small but impressive: Rauris scores points with well-groomed ski runs for every type of skier – from beginners and returning skiers to advanced winter sports pros. Hochalmbahn cable car takes you up to an altitude of 2,200 metres above sea level. There, snow-sure slopes and breathtaking scenic views of the Hohe Tauern National Park await. At Rauris ski resort, you will certainly find a few favourites among the many beautiful slopes.
The way back down to the valley leads you either over perfectly groomed ski runs or pristine powder-snow descents that are just waiting for you to finetune your turns on them. You will also find a number of winter sports alternatives off the slopes. There are numerous snowshoeing trails, 30 kilometres of cross-country ski trails and an ice curling rink. One thing's for sure: Rauris Valley is guaranteed to enchant you with its traditional charm and original flair.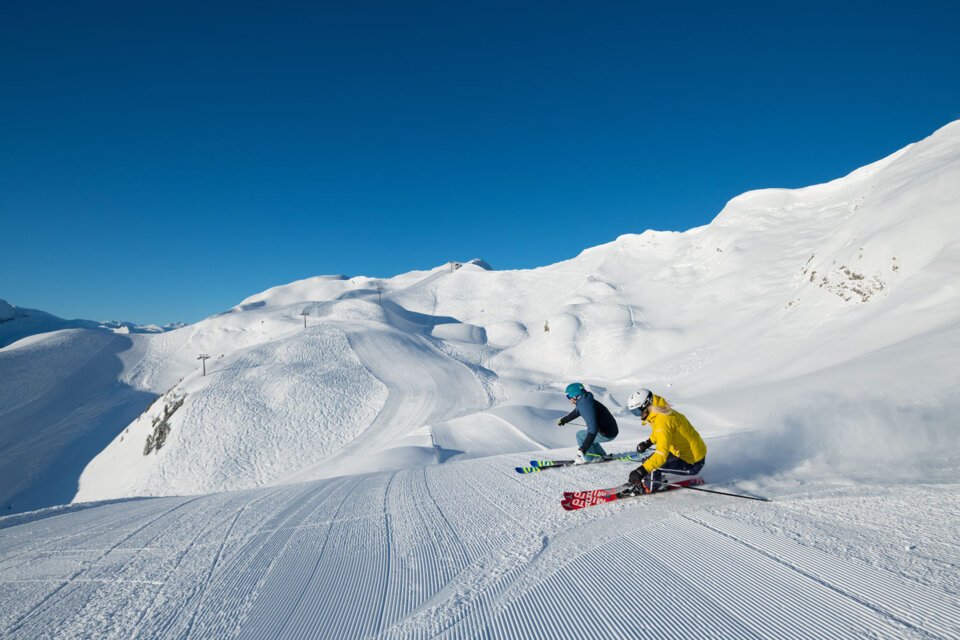 What's waiting for you in Rauris?
10 lift and cable car facilities
19 different slopes ranging from easy to medium-difficulty and challenging
a 32.5-kilometre network of ski runs for every skill level
a breathtaking powder-snow paradise on the north-eastern slopes of Rauris ski resort
numerous winter sports activities on and off the slopes – among them, the Familyslope, moonlight sledging, race courses and the Nugget Park funpark
Skiing in Rauris is right for you if ...
… you are looking for a family-friendly ski resort that's ideal for beginners and returning skiers.
… you want to have fun together as a family – whether that's at the Familyslope, in the Nugget Park or at Kreuzboden sledging run.
… you are looking for a quiet and idyllic winter sports destination in the Salzburger Land region, far away from the hustle and bustle of major ski resorts.
… you also want to go cross-country skiing, ski touring or snowshoeing in a beautiful natural setting.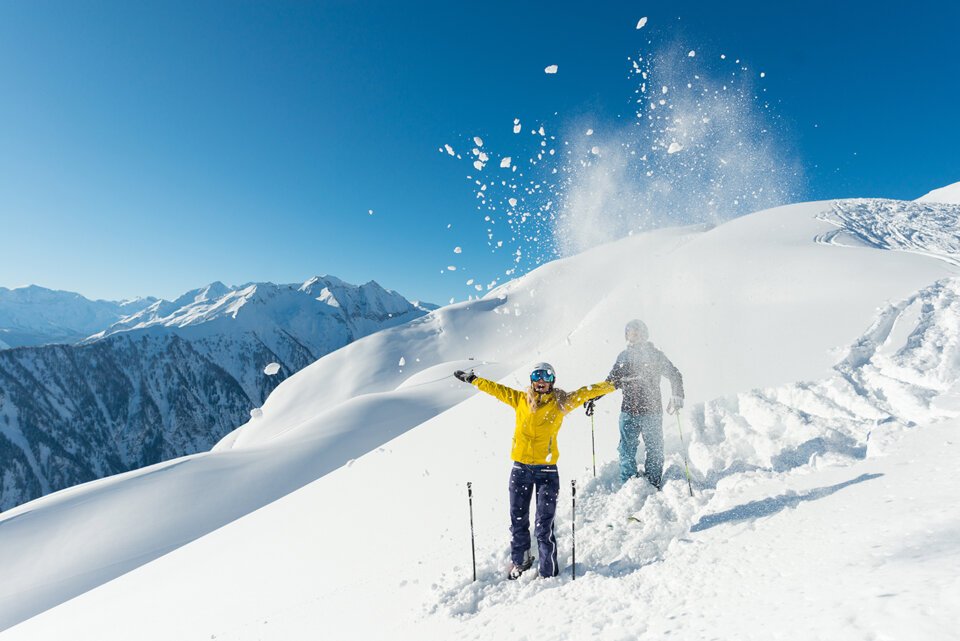 INTERSPORT Rent tip
Our RENTertainers recommend
In line with the initiative "Rauris forstet auf" ("Rauris reforests"), Rauris ski resort is all about climate neutrality. With your support, Rauriser Hochalmbahnen, the local cable car company, takes a stand against CO2 production.
How? Your stay in Rauris finances the planting of a tree. Simply ask for the "Echt.Sauber.Pass" at the ticket office, fill it in, and have it stamped. The slip of paper goes into the "tree box" and then the staff of Rauriser Hochalmbahnen plant a small tree in your name. Sounds great, right?
INTERSPORT Rent shops in the federal states
INTERSPORT Rent shops in the regions
Cities with INTERSPORT Rent shops in the region