Ski rental in Rauris
Reasonable prices at INTERSPORT Rent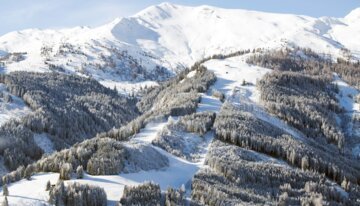 ©
(c)TVB Rauris, Fotograf Florian Bachmeier
The beautiful Rauris valley in the province of Salzburger offers winterly pleasure for the whole family. Experience a diversified vacation on and off the ski runs and recharge your batteries far beyond mass tourism. You will receive competent advice in the ski rental of INTERSPORT Rent in Rauris - just ask the knowledgeable winter sports experts for the latest ski and snowboard models!
The beautiful Rauris valley in the province of Salzburg is a great destination for your ski holiday with your family. Almost immaculate deep snow slopes, best prepared pistes and the Nugget snow park make the alp in the National Park Hohe Tauern an absolute insider tip. Travel with light luggage to Rauris and rent ski, snowboard and other winter sports equipment for your holiday directly at INTERSPORT Rent.
Webcams
A look into the ski resort
INTERSPORT Rent in Rauris - large choice, reasonable prices
Enjoy numerous advantages in the ski rental:
Children up to 10 years rent for free, if both parents hire a complete ski equipment
Youngsters up to 14 years only pay half
free daily material service
free exchange in the chosen model category
6+1 free: rent for seven days, only pay for six!
INTERSPORT Rent shops in the federal states
INTERSPORT Rent shops in the regions