Skiing & ski rental in Kandersteg
All INTERSPORT Rent locations at a glance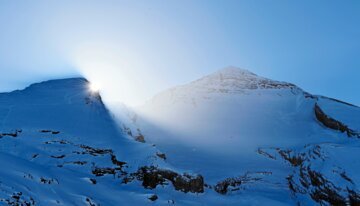 ©
Tourismus Adelboden-Lenk-Kandersteg
Ski rental in Kandersteg
INTERSPORT Rent shops in Kandersteg
The children's park "Oeschiland," at Oeschinensee ski resort, is particularly popular with families and features a magic carpet and a mini fun park. It's where your little ones can learn how to ski from the experts at the Snow-Storm ski school. For expert advice on ski equipment, you should stop by at the INTERSPORT Rent shops in Kandersteg.
Our RENTertainers know exactly what matters when it comes to winter sports gear: top-notch quality, a good value-for-money ratio, and first-class service. The best way to rent equipment for you and your family is online or right at the shop. And then you're ready to hit the slopes!
INTERSPORT Grossen-Sport, Bahnhofstrasse
INTERSPORT Grossen
Bahnhofstrasse 15, 3718 Kandersteg
INTERSPORT Grossen-Sport, Dorfstrasse
INTERSPORT Grossen
Äussere Dorfstrasse 83, 3718 Kandersteg
Skiing in Oeschinensee and Sunnbüel
More about the ski resorts
From Kandersteg, you can easily access the ski resorts of Oeschinensee and Sunnbüel by hopping into one of the cable cars. At the resorts, a total of 15 kilometres of ski runs are waiting for recreational skiers of all ages.
The small but stunning ski resort of Oeschinensee-Kandersteg enchants winter sports enthusiasts with fairytale-like mountain views. Located amidst several three-thousand-metre peaks, it offers peace and quiet away from the usual hustle and bustle of major ski resorts. Particularly worthwhile: a scenic detour to frozen Lake Oeschinen.
Sunnbüel-Kandersteg ski resort impresses visitors with its cosy charm and relaxed winter sports enjoyment. In addition to picture-perfect slopes, Sunnbüel boasts a variety of gorgeous winter hiking and snowshoe routes as well as a high-altitude trail for cross-country skiers.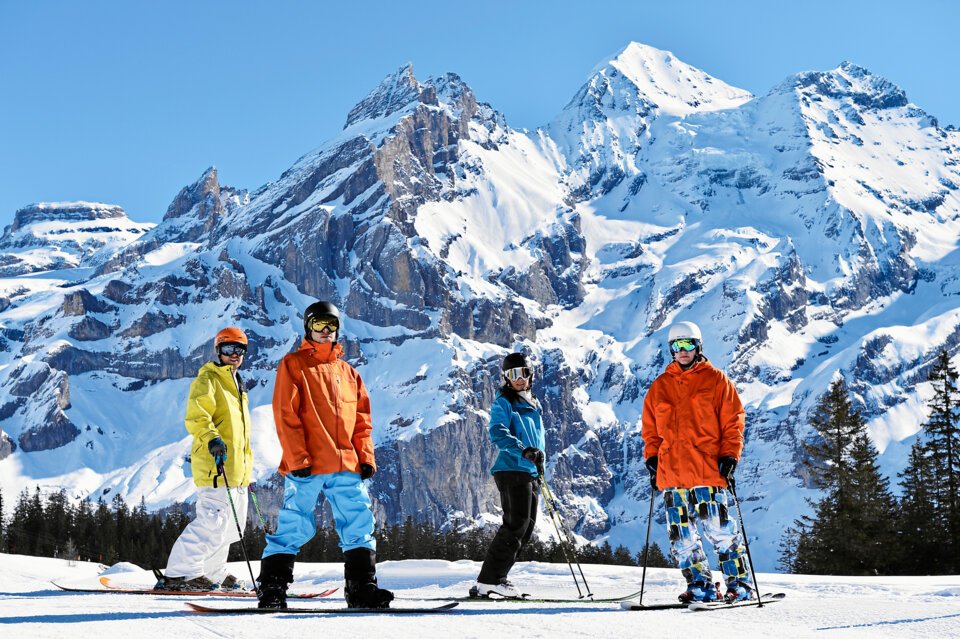 What's waiting for you in Kandersteg?
15 laid-back kilometres of ski runs
6 lift and cable car facilities
the "Oeschiland" children's area
scenic views of Oeschinenhorn, Blüemlisalp, Fründenhorn and Doldenhorn
2 winter hiking trails and 2 snowshoe routes
the Sunnbüel high-altitude cross-country ski trail
the longest ski touring race in German-speaking Switzerland: the Swiss Ski Marathon Kandersteg
Skiing in Kandersteg is right for you if ...
… you prefer smaller ski resorts with easy slopes.
… you want your children to learn how to ski from the experts at "Oeschiland".
… you would love to go ice fishing at the enchanting Lake Oeschinen.
… you want to go on a winter hike or an ice walk and breathe in the cool mountain air of the surrounding three-thousand-metre peaks.
… you want to have your hot "Schoggi" (chocolate) while enjoying a view of picturesque Lake Oeschinen.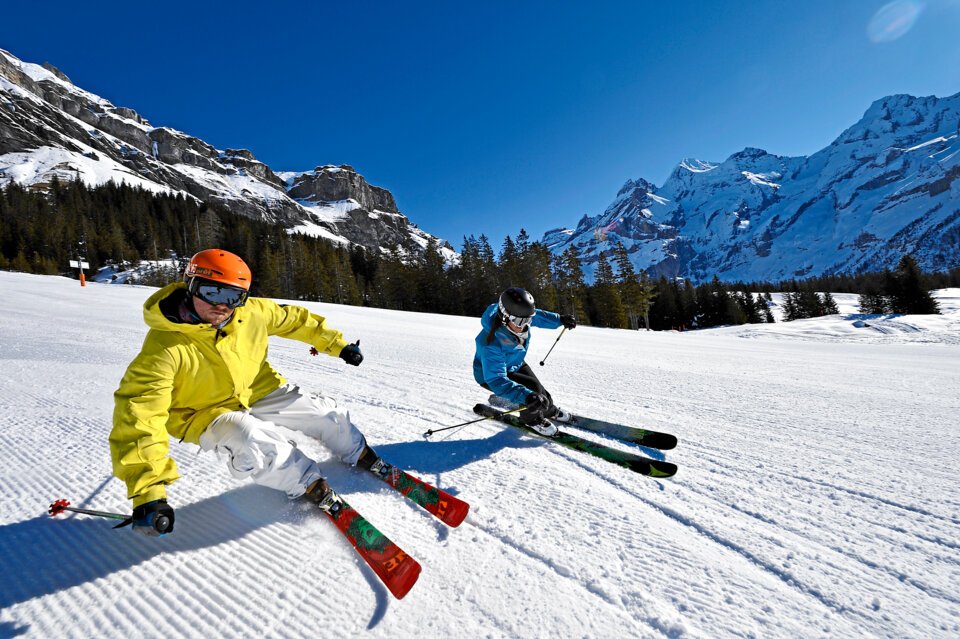 INTERSPORT Rent tip
Our RENTertainers recommend
Winter biking in the Bernese Oberland: At Sunnbüel ski resort, so-called fatbikes can be rented all throughout the winter season. The bikes with oversized tyres are made for sporty rides in the snow. On an action-packed tour to Schwarenbach-Gemmi or on the Sunnbüel fatbike slope: With extra-wide tyres, every ride becomes an adventure of the extraordinary kind.
Did you know? Bike transport on the ski lift is only allowed in Sunnbüel and therefore unique in Switzerland!
INTERSPORT Rent shops in the regions
Cities with INTERSPORT Rent shops in the region