Skiing & ski rental in Adelboden
All INTERSPORT Rent locations at a glance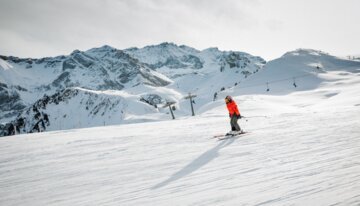 Ski rental in Adelboden
INTERSPORT Rent shops in Adelboden
In Adelboden, you can rent excellent winter sports equipment at four INTERSPORT Rent shops. Whether you're a slope cruiser, freestyle wizard, cross-country enthusiast, or winter hiking fan: You'll get the right equipment for your snow-related plans at our INTERSPORT Rent shops.
Always there for you: our RENTertainers, who will be happy to help you and share their winter sports expertise with you. If you have any question, don't hesitate to ask! And if you need support with choosing your gear – all the better! Our RENTertainers have got you covered.
Skiing in Adelboden
More about the ski resort
In addition to stunning mountain scenery, Adelboden ski resort also impresses visitors with a variety of unique ski runs. The excellent snow conditions make a stay in the Bernese Alps a wonderful experience for all winter sports fans.
What's more, there are countless opportunities to stop for a bite to eat. The hosts of the rustic mountain huts serve tasty regional delicacies that are truly a treat. And after these culinary pleasures, you can head right back onto the slopes of Adelboden ski resort.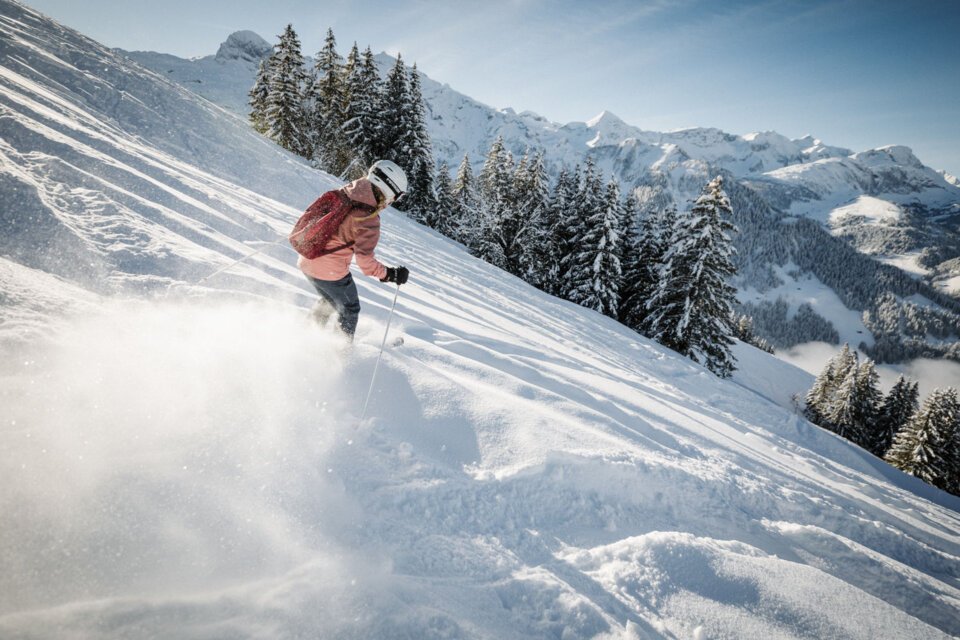 What's waiting for you in Adelboden?
210 kilometers of ski runs
70 lift and cable car facilities
beautiful winter hiking trails at Adelboden-Lenk ski area
kickers, rails, and other obstacles at Gran Masta Park snow park
a fun slope
Swisscom World Cup SkiMovie run at Chuenisbärgli
slalom courses, timed runs, and an Audi Skicross course
Skiing in Adelboden is right for you if ...
… you want to visit a modern ski resort with diverse slopes.
… you love a good challenge and like to put your skills to the test: for instance, at the snow parks, on the ski cross courses or during the Fun Challenge in Adelboden-Lenk.
… you would like to escape the hustle and bustle of the slopes and enjoy the peace and quiet of the mountains on a winter hike.
… you can't wait to go sledging on runs that lead through snow-covered forests and stunning, white meadows.
… you are looking for moments of pleasure in a rustic alpine hut, regional delicacies included.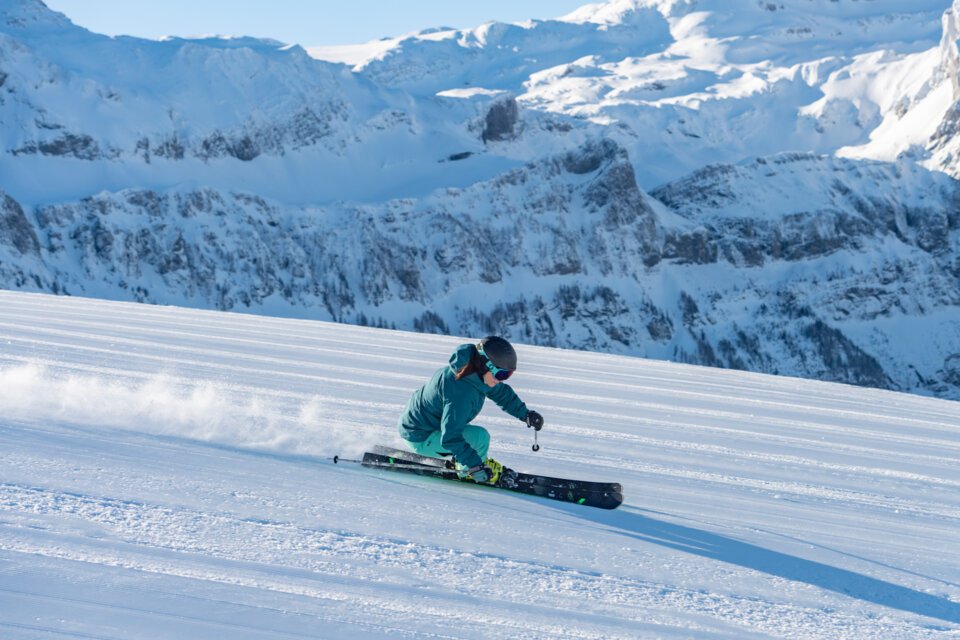 Webcams
A look into the ski resort
INTERSPORT Rent tip
Our RENTertainers recommend
When freestyle enthusiasts think of Adelboden ski resort, they also think of Gran Masta Park. Known and appreciated for its numerous obstacles (rails, boxes, kickers, and whatever else you can imagine), the snow park is an eldorado for ski and snowboard acrobats.
Whether you're an old hand at the art of freestyle or a beginner wanting to slide the first rails – you're bound to fall in love with Adelboden and Gran Masta Park.
Where is the snow park? At Brenggen Bügellift on Hahnenmoos Pass at ski runs no. 22 and 23.
When is the snow park open? Every weekday from 8:30 to 16:30. Have fun!
INTERSPORT Rent shops in the regions
Cities with INTERSPORT Rent shops in the region