Skiing & ski rental in Davos Klosters
All INTERSPORT Rent locations at a glance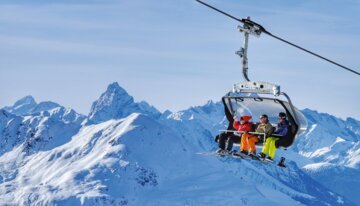 ©
Destination Davos Klosters | Marc Giger
Ski rental in Davos Klosters
Your INTERSPORT Rent shops in Davos Klosters
Rent the latest-generation skis, boards, sledges and other funsports equipment for pure snow happiness at the numerous INTERSPORT Rent Shops in Davos Klosters. The RENTertainers on site are happy to advise you and share their expertise with you.
Mountain sports passion to go: Many of our passionate winter sports experts have grown up in the Swiss mountains and know just what kind of equipment you need for the slopes of Davos Klosters.
Skiing in Davos Klosters
More about the ski resort
Blue, red or black – what's your favourite colour when it comes to ski runs? In Davos Klosters, you don't even have to choose: With 269 kilometres of slopes spanning five mountains, there are plenty of slopes for every skill level.
For instance, largely untouched Pischa mountain is a paradise for freeriders, offering splendid powder experiences on secured descents. Freestylers love Jakobshorn "fun mountain".
Laid-back Rinerhorn, with its long, wide slopes, is a secret tip for leisure skiers and families. Children and beginners find the perfect terrain on Madrisa family mountain. And Parsenn, with its 100 kilometres of slopes, is a skiing classic for everyone.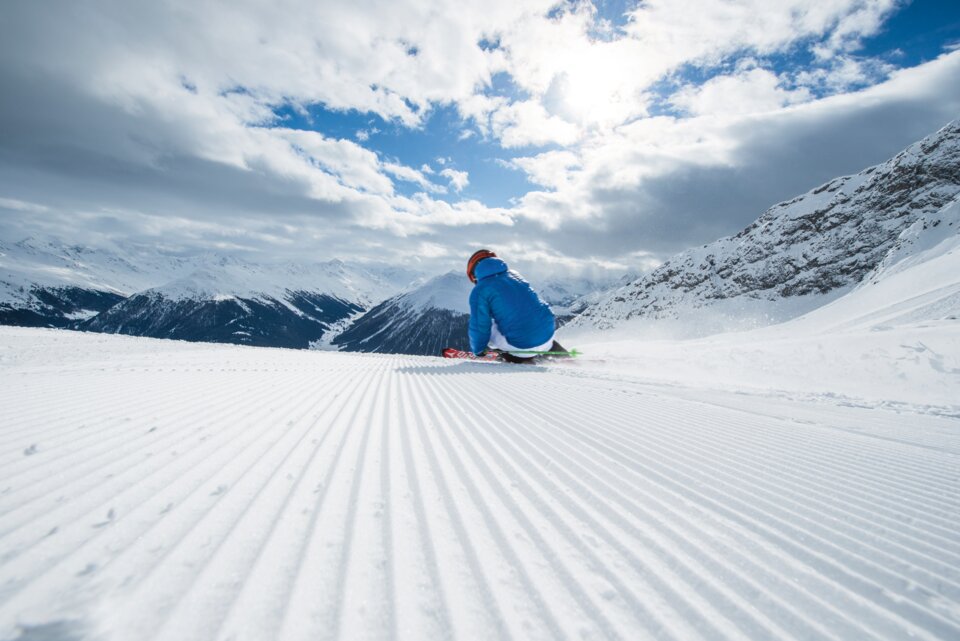 Davos Klosters in a nutshell:
269 kilometres of slopes
80 secured slopes & descents
5 ski resorts
secured, ungroomed descents for freeriders on Pischa mountain
day and night sledging at Rinerhorn
freestyle hotspots JatzPark & Halfpipe at Bolgen Plaza
ski touring classics: Madrisa circuit tour & many more ski tours between Davos & Klosters
Skiing in Davos Klosters is right for you if …
... you're a fan of secured freeride descents.
… you're a freestyling pro or beginner.
… you appreciate a vast choice of perfectly groomed slopes.
… you're looking for a Swiss winter sports resort with guaranteed snow.
… you would like to spend eventful ski holidays with your family.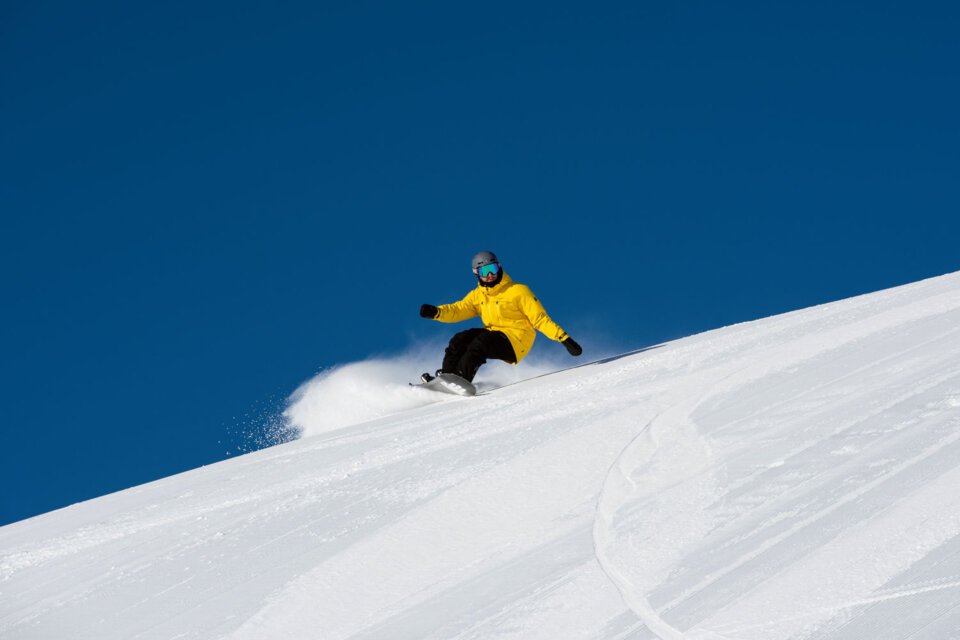 INTERSPORT Rent tip
Our RENTertainers recommend
Did you know that the sledges of Davos are known for their high quality? Davos and sledging are simply a match made in heaven.
The resort's best-known sledging run is located at Rinerhorn, where you can enjoy day or night-time sledging. The longest run leads from Madrisa to Saas, the one with the most splendid views runs from Gotschnaboden down to Klosters.
If you're looking for a practice run that's also suitable for smaller kids, we recommend Bolgenhang at Jakobshorn.
P.S.: You can also rent sledges from the INTERSPORT Rent shops in Davos Klosters.
INTERSPORT Rent shops in the regions
Cities with INTERSPORT Rent shops in the region