Skiing & ski rental in Chamonix
All INTERSPORT Rent locations at a glance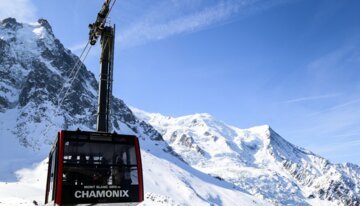 ©
Aiguille du Midi OT Chamonix / S. Abrial
But rest assured: Chamonix also offers plenty of opportunities if you're not into extreme skiing. Why not ask our RENTertainers on site for the resort's best spots for mid-level skiers, first-timers or families? They're sure to know the answers – and have the perfect rental equipment to go with it!
Ski rental Chamonix
Your INTERSPORT Rent shops in Chamonix
Your ski equipment doesn't fit into your car? You don't want to worry about airline restrictions for bringing your sports equipment? We have a solution for your problem: our professional INTERSPORT Rent shops in Chamonix!
They provide you with all the equipment you need, from latest-generation skis or snowboards to boots and helmets. Choose from a variety of top brands and pick your favourites – online or right at the skis resort. Ski holidays don't get any more convenient than with INTERSPORT Rent!
Skiing in Chamonix
More about the ski resort
Chamonix is known as one of Europe's most diverse ski resorts. Whether you're a skier or snowboarder, beginner or advanced rider, freerider or freestyler – there's something for every mountain lover in the French ski resort.
Chamonix is also popular with families, offering four charming children's areas at Les Planards, Les Chosalets, Le Savoy and La Vormaine.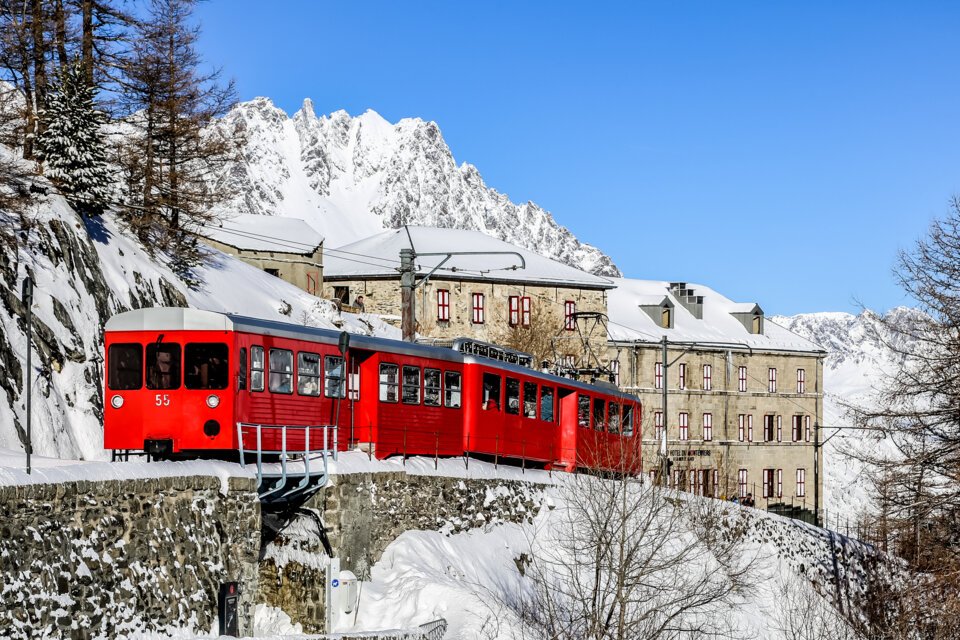 170 km of slopes
42 km of cross-country runs
61 cable cars and lifts
1 terrain park
80+ restaurants and bars
Your next ski holiday is taking you to Chamonix? To plan your stay in more detail, we recommend visiting the ski resort's official website at www.chamonix.com.
Skiing in Chamonix is right for you if …
… you're looking for a ski resort that's steeped in history.
… you always wanted to swoosh down the slopes in the cradle of alpine skiing.
… you're into freeriding and can't wait to explore Chamonix's famous backcountry.
… you love extreme skiing and the rugged mountain world of the French Alps.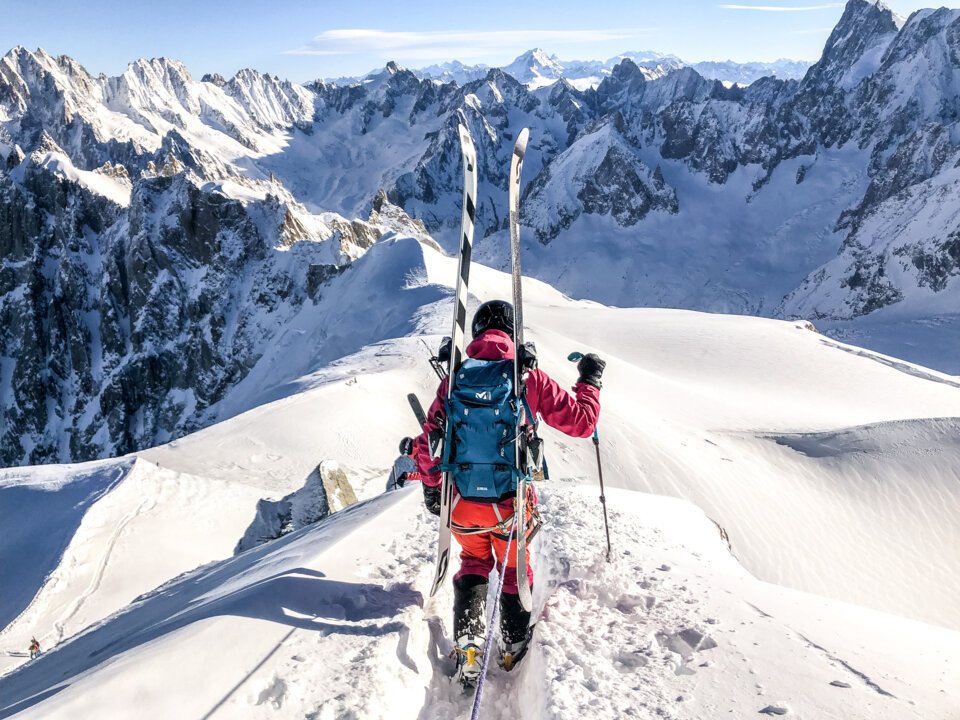 INTERSPORT Rent tip
Our RENTertainers recommend
You're looking for a thrill to spice up your stay in Chamonix? Then you should consider tackling the famous Vallée Blanche! The 20-kilometre descent is the world's longest and most famous off-piste run. Boasting 2,800 vertical metres, the run has several variants, including the Normal Valley, the Petit Envers du Plan and the Grand Envers du Plan.
Safety first: Keep in mind that the Vallée Blanche is only suitable for experienced skiers! Ideally, you should tackle the notorious run only together with an experienced mountain guide.
INTERSPORT Rent shops in the regions
Cities with INTERSPORT Rent shops in the region