Skiing & ski rental in Waidring
All INTERSPORT Rent locations at a glance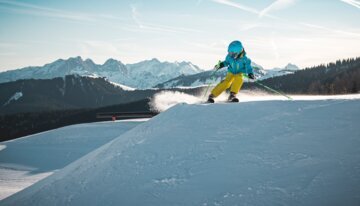 ©
Bergbahn Steinplatte / Klaus Listl
A highlight for amateur archaeologists: On a three-kilometre-long winter hiking trail, you can go on a journey back in time. Who knows, maybe you'll even discover a dinosaur or two. In any case, you are sure to find plenty of scenic stops along the way.
Speaking of stops: If you need winter sports equipment for the slopes and winter hiking trails in Waidring, you should stop by at our INTERSPORT Rent shops on site.
Ski rental in Waidring
The INTERSPORT Rent shops at Waidring-Steinplatte ski resort
RENTertainment at its best in the tri-border region between Tyrol, Salzburg and Bavaria: At the INTERSPORT Rent shops on site, you can rent the latest ski equipment and get insider tips for your next adventure. Our RENTertainers will help you make the most of your time in Waidring.
Rent your winter sports equipment right at the resort or reserve your gear online from the comfort of your own home. Whichever option you pick, you'll be perfectly equipped for your holidays in the snow.
Cable car base station Waidring-Steinplatte
INTERSPORT Kienpointner
Alpegg 10, 6384 Waidring
Skiing in Waidring
More about the ski resort
Snow-sure slopes and countless hours of sunshine await you on the 42 kilometres of ski runs at Waidring's sunny high plateau. The ultra-modern lifts take you up to an altitude of over 1,800 metres – stunning scenic views included!
In the mood for some thrill? Then Waidring-Steinplatte ski resort is the right place for you. Freestyle enthusiasts will have a whale of a time at Steinplatte Snowpark. It features 18 action-packed obstacles and elements across a distance of 1,500 metres. The different boxes, tubes, rails, and kickers are bound to get your adrenaline pumping …
For young freestyle fans, there's a special attraction in Waidring: On the Triassic Funline, they can swoosh down dinosaur-shaped banked turns, over waves and through tunnels.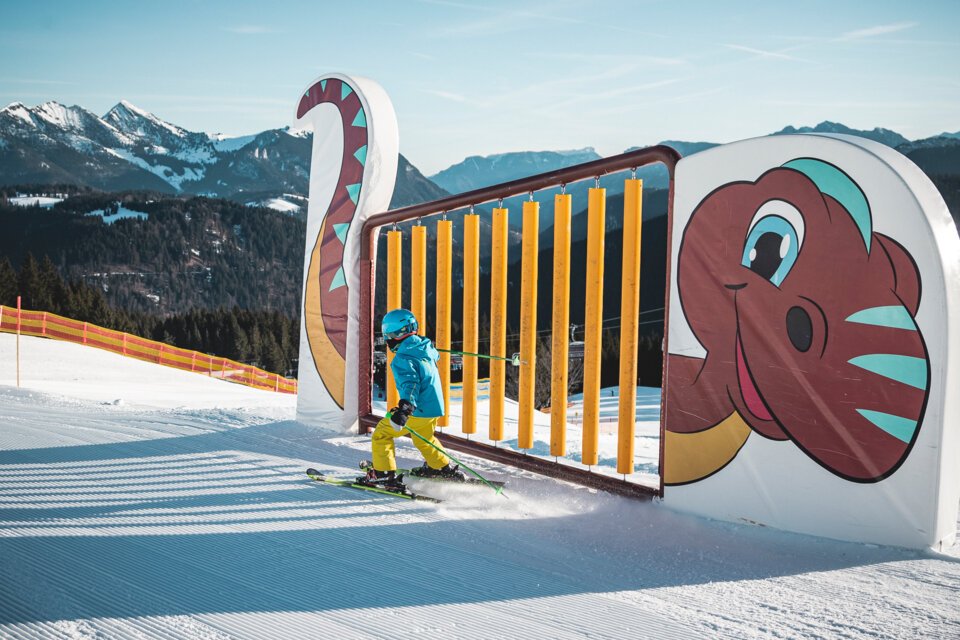 What's waiting for you in Waidring?
42 kilometres of ski runs
14 cable car and lift facilities – among them, an ultra-modern 8-person chairlift
impressive scenic views of Lake Pillersee, the Loferer Mountains and Kirchbergstock
10 mountain huts and restaurants serving snacks and regional delicacies
beautiful winter hiking trails
1.5 kilometres of freestyle fun at Steinplatte Snowpark
snow-sure downhill runs on a sunny high plateau in the Tyrolean Alps
Skiing in Waidring is right for you if ...
... you are planning to hit the slopes in the tri-border region between Tyrol, Salzburg and Bavaria.
... you can't wait for some action-packed fun at Steinplatte Snowpark.
... you want to experience the highest level of skiing comfort thanks to state-of-the-art lifts.
... you've always wanted to spend your winter holidays on a sunny high plateau.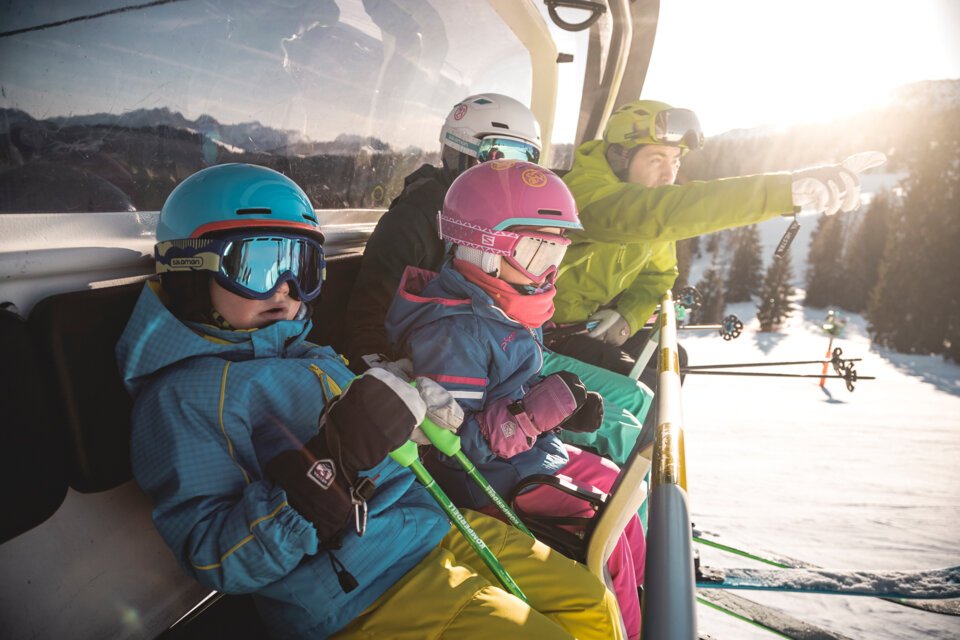 Webcams
A look into the ski resort
INTERSPORT Rent tip
Our RENTertainers recommend
Back to prehistoric times: A 3-kilometre winter hiking trail leads you from Steinplatte mountain station to Kammerkör mountain restaurant.
And with a bit of luck, you just might see a few life-size dinosaurs sticking out from underneath the snow. At the end of your journey back in time, you'll be rewarded with breathtaking views at 1,600 metres above sea level.
Tip on top: We recommend you also visit the stalactite caves.
INTERSPORT Rent shops in the federal states
INTERSPORT Rent shops in the regions
Cities with INTERSPORT Rent shops in the region