Skiing & ski rental in Le Grand Bornand
All INTERSPORT Rent locations at a glance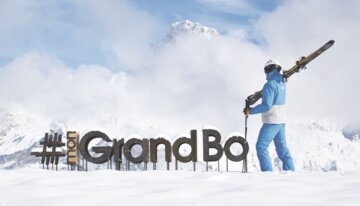 ©
C. Chabod / Le Grand Bornand Tourisme (BornandTourisme_#mongrandbo)
Ski rental in Le Grand Bornand
INTERSPORT Rent shops in Le Grand Bornand
Winter sports advice times three: In Le Grand Bornand, you can get excellent ski and snowboard equipment for beginners, intermediates and pros at three different locations. Do you need a flexible snowboard for the snow park or light skis for your freeride adventures? The RENTertainers will be happy to advise you! They will provide you with the right gear to suit your needs and skill level.
Intersport Perrillat - Parking Du Télécabine
597 Route de la Vallée du Bouchet, 74450 LE GRAND-BORNAND
Skiing in Le Grand Bornand
More about the ski resort
Skiing in Le Grand Bornand also means enjoying the beautiful natural landscape of the region. The small ski resort features a wide range of winter sports offers for families and skiing enthusiasts on 86 kilometres of ski runs. From the summit of Mont Lachat, for instance, you can enjoy a breathtaking freeride descent that runs parallel to Piste 2000.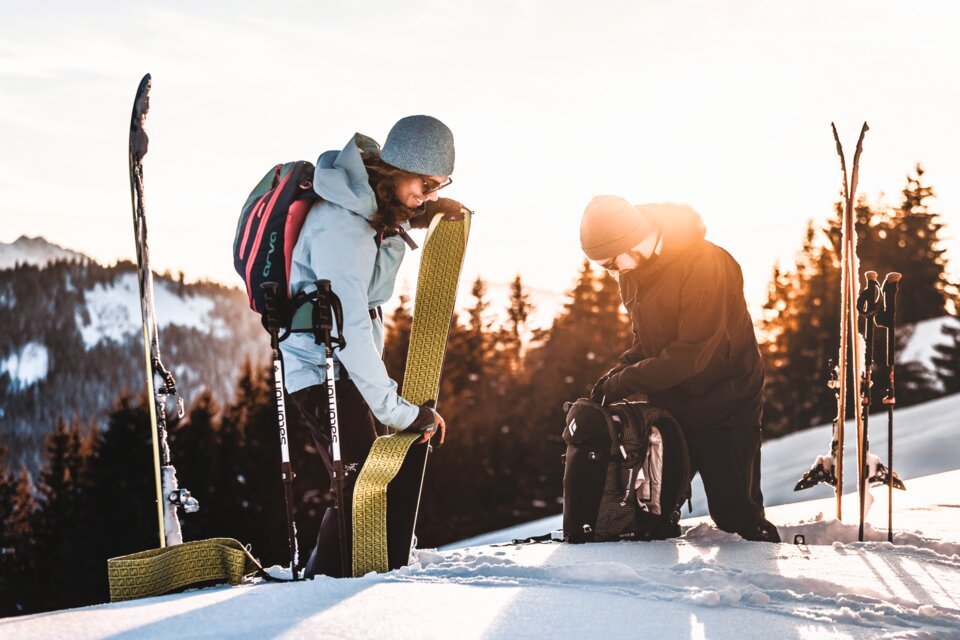 What's waiting for you in Le Grand Bornand?
86 kilometres of ski runs
24 state-of-the-art lifts
expert ski instructors from the Starski and ESF Ski & Snowboard ski schools
numerous slides, rails and kickers on an area of 5 hectares at Le Grand Bornand Snowpark
plenty of ski touring possibilities – from beginners' tours to guided tours in the high alpine terrain of the French Alps
11 different cross-country ski trails (1 to 15.5 kilometres in length). What's more, there are also 70.5 kilometres of trails for classic and skating enthusiasts.
2 biathlon stadiums near Le Plans in the Bouchet valley and in Village
Skiing in Le Grand Bornand is right for you if ...
… you like cross-country skiing. The Bouchet valley is a stronghold of the Nordic sport, and cross-country skiing greats such as Roddy Darragon and Sylvie Becaert have already left their tracks in the region's snow.
… you want to put your freestyle skills to the test at the local snow park. Did you know that Le Grand Bornand snow park is one of the top 10 snow parks in France? It's the perfect setting to show off your skills!
… you would like to explore the Massif des Aravis on a guided ski tour.
… you are looking for an opportunity to improve your winter sports knowledge and skills. The ski schools at Le Grand Bornand ski resort offer excellent lessons for beginners and advanced skiers.
… you want to complement your winter sports experiences with some sledging. You'll find two sledging runs near the village of Le Grand Bornand.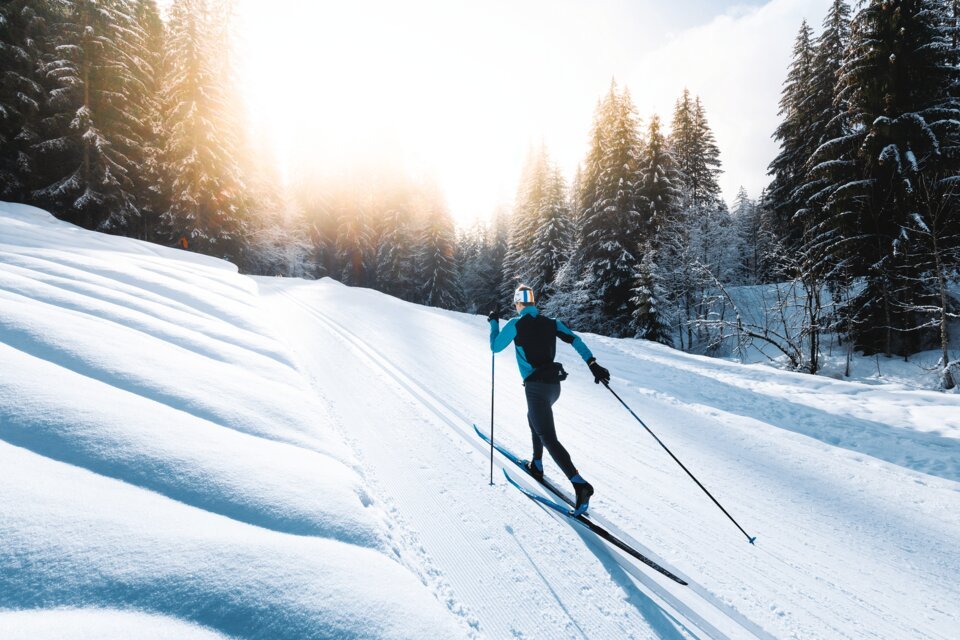 INTERSPORT Rent tip
Our RENTertainers recommend
A particular highlight in Le Grand Bornand is the almost limitless range of cross-country ski trails and biathlon courses at the French ski resort.
Good to know: In the region, you can experience winter adventures at several unique locations: The ski resorts of La Clusaz, Le Grand Bornand, Manigold and Saint de Sixt have joined forces under the name Domaine des Aravis.
INTERSPORT Rent shops in the regions
Cities with INTERSPORT Rent shops in the region