Skiing & ski rental in Anzère
All INTERSPORT Rent locations at a glance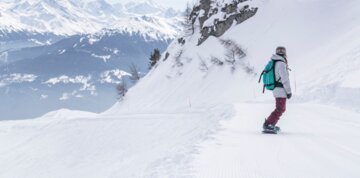 Ski rental in Anzère
INTERSPORT Rent shops in Anzère
Our RENTertainers at the INTERSPORT Rent shops will optimally equip you for your visit to Anzère ski resort. In addition to gearing you up with the latest winter sports equipment, they'll also answer all your questions – for instance, "How do I adjust my snowboard bindings?". Touring skis, ice skates or a snowboard for the fun park: At our shops, you will find everything you need. You can also reserve your gear from the comfort of your couch. Give it a try!
Skiing in Anzère
More about the ski resort
In Anzère, you will find sunny slopes, snow-sure conditions, and diverse winter sports offers. Whether you're a newbie on skis or an old hand at snowboarding, Anzère offers something for everyone. 58 kilometres of ski runs invite you to practice your turns – all while enjoying beautiful views of the Swiss mountains. The diverse range of slopes with long downhill passages and steep sections will challenge you and help you improve your skills. And if you're in the mood for even more action, you can head to the fun park where you can work on your tricks and jumps.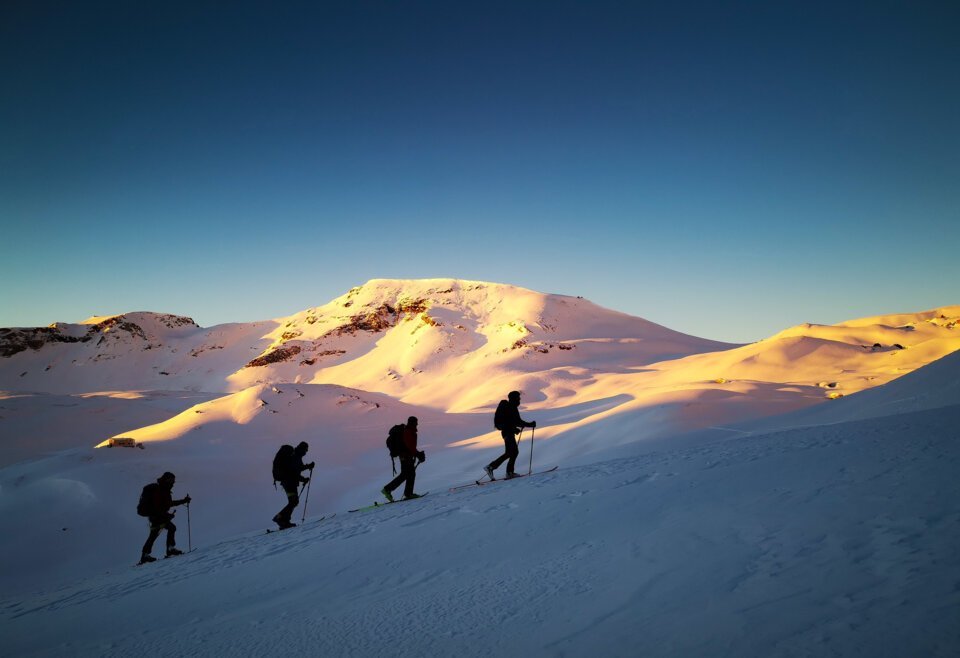 What's waiting for you in Anzère?
58 kilometres of ski runs
14 lift and cable car facilities
two ski schools: Glycérine Sport and Swiss Ski & Snowboard School – Ess
numerous snowshoeing routes and winter hiking trails
a family fun park
6 kilometres of ski routes
diverse winter sports activities off the slopes (sledging or ice skating, for instance)
Skiing in Anzère is right for you if ...
… you feel like relaxing after your sporty adventures on the slopes. At Spa & Wellness Anzère, you can kick back and unwind in soothing warm water.
… you want to enjoy the tranquillity of this Swiss winter wonderland on a guided ski tour or a leisurely winter hike.
… you would like to spend some action-fuelled family hours at Family Fun Park.
… you are open to experiencing new things: Have you ever gone heliskiing? No? Maybe you'd like to give it a try!
… you are planning to improve your skiing skills. At the local ski schools, the ski instructors welcome snow-loving beginners, returning skiers and advanced pros, teaching them the ins and outs of various winter sports.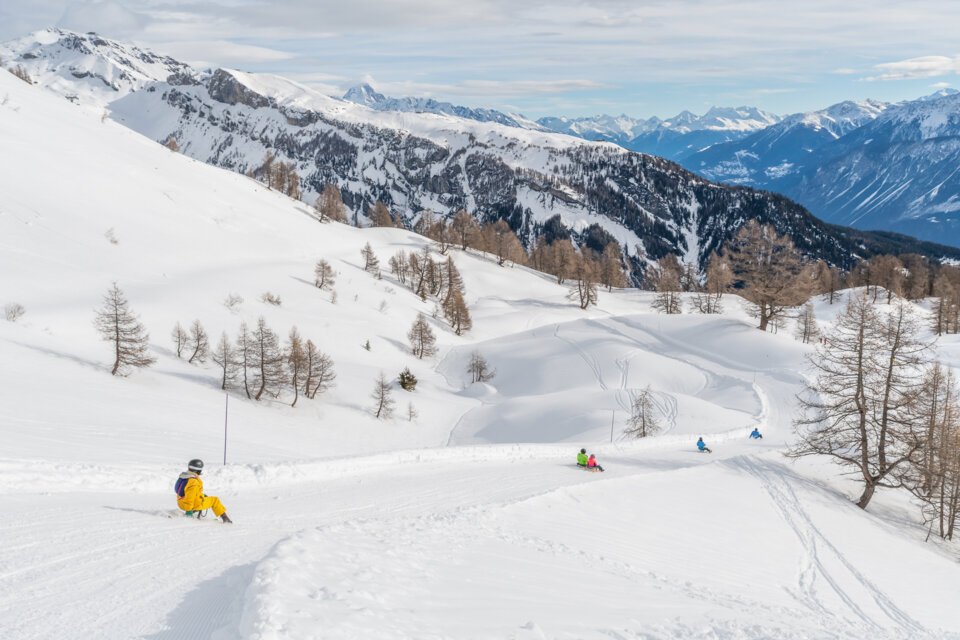 INTERSPORT Rent tip
Our RENTertainers recommend
Family Fun Park in Anzère is an enjoyable and fun-fuelled winter sports experience for families. Budding freestyle acrobats, for instance, can practise their first jumps at the fun park. Or you could go night skiing with friends or family …
You are also welcome to swap your skis for ice skates for a change. From December to March, the skating rink, near the Rue des Audannes in the village center, is open daily from 9:00 to 21:00. The right equipment is available at our INTERSPORT Rent shop on site!
INTERSPORT Rent shops in the regions
Cities with INTERSPORT Rent shops in the region