Top advice in the ski rental in Grimentz
INTERSPORT Rent: your partner for ski rental in Grimentz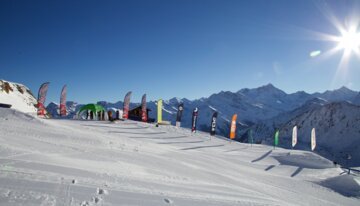 ©
https://www.flickr.com/photos/146996233@N04/
Tranquil village charm and action-packed skiing at the same time? Yes, that is possible and can be found in Grimentz in Switzerland. Numerous trails for experienced skiers and beginners and a breathtaking mountain panorama makes Grimentz a winter sports paradise of a special kind. If you still need the proper equipment or want to buy skis or boards, you will receive it at the ski rental of INTERSPORT Rent.
Grimentz presents itself as a small, picturesque village - but variety is waiting behind every hill. With a diverse range of skiing, winter hiking, sledding and cross-country skiing, Grimentz is a paradise for winter sports enthusiasts. The ten modern lifts carry nearly 11.000 people uphill per hour.
INTERSPORT Do-Sports Grimentz
INTERSPORT Do Sports
Route des amis de la nature 11, 3961 Grimentz
Sale or rent: ski rental in Grimentz
Little "ski fleas" want to achieve quick results. IThis is ensured by well trained ski instructors and a great infrastructure in Grimentz. A practising piste, reserved only for children, and a magic carpet know to fascinate children. And because skiing in the group is fun twice, you have the opportunity to register your children for the ski-kindergarten.

Ski rental is ideal , especially for kids: The latest models, adjusted to suit the skills and physical abilities of your children, await you at INTERSPORT Rent.
INTERSPORT Rent shops in the regions
Cities with INTERSPORT Rent shops in the region