Ski rental in the ski region Weissensee
Your partner for winter sports is INTERSPORT Rent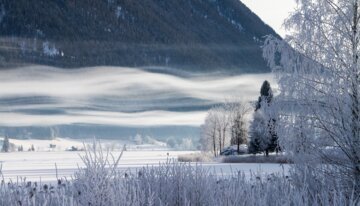 The small ski resort Weissensee in Carinthia has many extras for families in store: Skiers of all ages are not only welcome on the slopes - the little whirlwinds can also benefit from special offers at the ski rental: At the ski rental of INTERSPORT Rent in Weissensee, everyone can find the proper ski equipment - at a fair price!
In the ski resort Weissensee you go by bus: The free shuttle bus takes you to the cable car valley station from all the places, which are grouped around the idyllic lake in Carinthia, . Your ski equipment can stay at home confidentely, because at INTERSPORT Rent in Weissensee there is the complete equipment at the ski rental at fair prices.
Will your children join you iduring your skiing holiday? Then they will look surprised in the Children´s Ski World Weissensee! In the spacious BOBO children´s ski school fun and action is guaranteed while exercising the first turns! With the latest equipment your kids will have even more fun during their downhill premiere . INTERSPORT Rent offers the latest models at affordable rents - for children under then age of ten years even for free, if both parents rent a complete equipment.
INTERSPORT Rent shops in the federal states
Cities with INTERSPORT Rent shops in the region