Skiing & ski rental in Sörenberg
All INTERSPORT Rent locations at a glance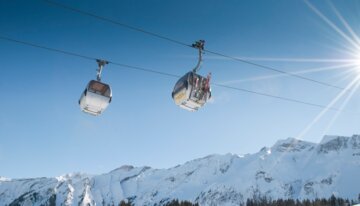 ©
UNESCO Biosphäre Entlebuch | Matthias Nutt
By the way: The RENTertainers, our winter sports experts at the 130 INTERSPORT Rent shops in Switzerland, are just as reliable as a Swiss watch. They are more than happy to help you choose your sports gear for your trip to Sörenberg!
Ski rental in Sörenberg
INTERSPORT Rent shops in Sörenberg
The term RENTertainer stands for great customer service, excellent advice and plenty of winter sports expertise. Our RENTertainers make sure that nothing stands in the way of you enjoying your time in the mountains. Choose from high-quality, customised ski or snowboard equipment and reserve your gear online in just three easy steps. Pick it up when you arrive in Sörenberg and then: Let the fun on the slopes begin!
Would you like individual support on site? Visit us at the INTERSPORT Rent location of your choice and let us show you the latest brands and models by top manufacturers! We'll make sure, you'll get the most out of every ski day.
Skiing in Sörenberg
More about the ski resort
Wide slopes near the village for beginners, families and recreational skiers. Challenging slopes at the Brienzer Rothorn – Eisee resort for seasoned skiers, snowboarders and freeriders. Add to that breathtaking views of the peaks of Eiger, Mönch and Jungfrau ... and what you get is an extraordinary skiing experience!
Good to know: Parking is free in the car parks at the valley stations in Sörenberg.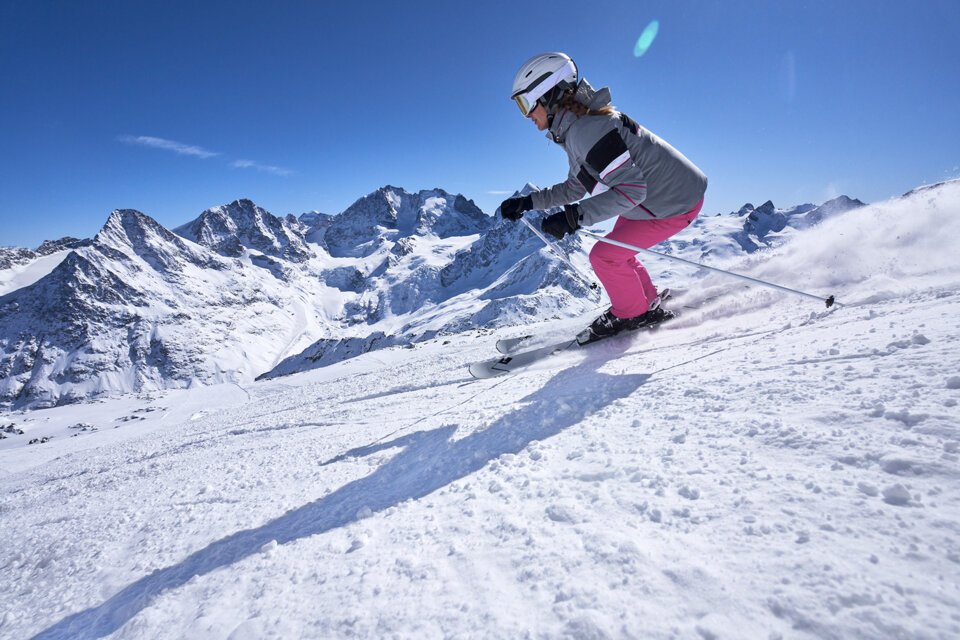 In Sörenberg, you can look forward to:
53 kilometres of ski runs
6 valley stations & 17 lift and cable car facilities
for families: children's paradise, ski scavenger hunt, ski and snowboard school
for freestyle skiers and snowboarders: Freestyle Line Sörenberg – an entire valley run full of freestyle action
for freeriders: fun on the Brienzer Rothorn (2,350 metres), Lucerne's highest mountain
for night owls: night skiing on Wednesdays and Fridays on the floodlit Ochsenweid run
for racing fans: Skiline with speed check
for sledgers: two sledging runs on Rossweid
for cross-country skiers: 6 cross-country trails with the highlight being the scenic Salwideli trails
for hikers: 40 kilometres of winter hiking trails & 4 signposted snowshoeing trails in and around Sörenberg
Skiing in Sörenberg is right for you if ...
... you appreciate easy slopes and family-friendly offers.
... action and variety are particularly important to you.
... you want to enjoy pure cross-country skiing bliss on the fantastic Salwideli trails.
... sledging and snowshoeing are a must for you while on winter holiday.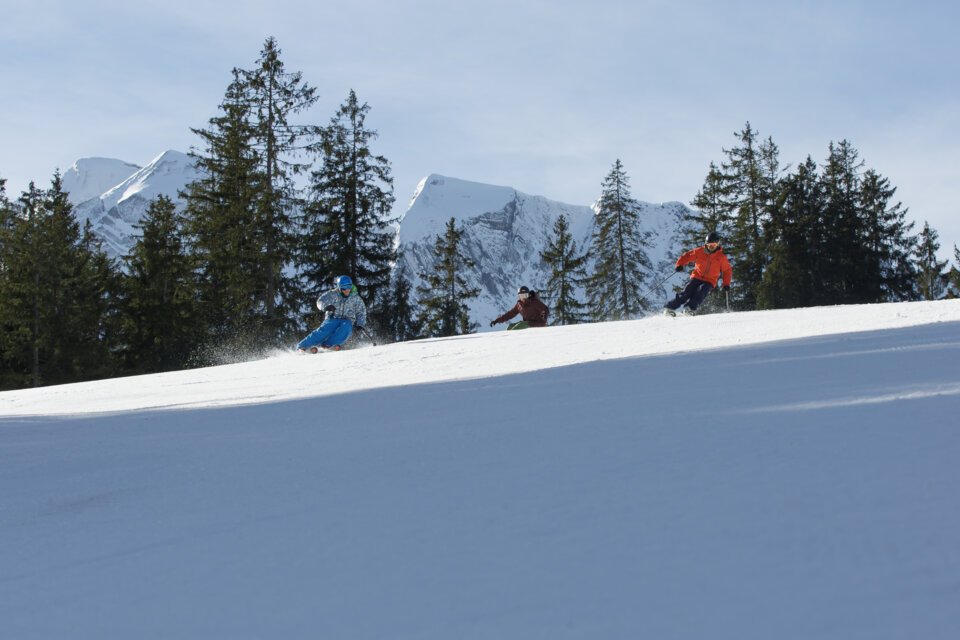 Webcams
A look into the ski resort
INTERSPORT Rent tip
Our RENTertainers recommend
Are you wondering where to go cross-country skiing in Sörenberg? The answer is: on the trails in Salwideli! They offer magnificent views of the surrounding mountains, such as Brienzer Rothorn, Schrettenfluh, Tannhorn and Hohgant. People say the area looks a lot like the far north.
No wonder, because in the Entlebuch Biosphere Reserve, cross-country skiers enjoy plenty of peace, quiet and solitude – all while being surrounded by a fascinating moor landscape. You can look forward to a total of 24 kilometres of perfectly groomed trails. However, the definite highlight is the 13-kilometre scenic trail.
You still need the right cross-country skiing equipment? The best place to get it is at INTERSPORT Rent!
INTERSPORT Rent shops in the regions
Cities with INTERSPORT Rent shops in the region