Saanenmöser: Your reliable partner for renting skis
Ski rental for fair prices at INTERSPORT Rent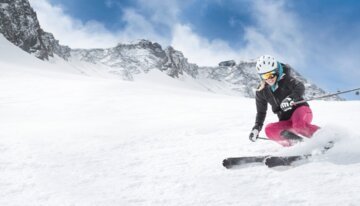 Saanenmöser`s winter sports paradise welcomes ski enthusiasts of all skill levels. Beginners as well as ski experts will enjoy the sunny slopes. A variety of ski lodges, snow bars, ski schools and the INTERSPORT Rent ski rental will supply you with anything you need for your visit to Saanenmöser.
In Saanenmöser you will find yourself right in the middle of the action. The towns of Saanerslochgrat and Hornberg are in the middle of the Gstaad Mountain Rides which is the largest ski resort of the region. Round about 88 km of ski-pistes connect Saanenmöser with the towns of Zweisimmen, St. Stephan and Schönried. Wherever there is a lot of action on the ski-pistes there is also INTERSPORT Rent ,where you will get anything you need concerning ski rental and service at one of two local rental stations.
INTERSPORT Schneeberger Sport Saanenmöser
INTERSPORT Schneeberger Sport
Bahnhofstrasse 32, 3777 Saanenmöser
Webcams
A look into the ski resort
Get the best service in the ski region of Saanenmöser within the Berner Oberland
As a destination point Saanenmöser will not only please with its well groomed ski-pistes, but also with comfortable service for our visitors. At INTERSPORT Rent you can be sure to get the best service. At the local rental stations you will find the most modern high quality equipment which is tested by modern devices and will be individually adjusted.
Are you looking for expert advice concerning rental equipment for your vacation in Saanenmöser? The competent team of INTERSPORT Rent will be at your service in one of two rental stations.
INTERSPORT Rent shops in the regions
Cities with INTERSPORT Rent shops in the region