Skiing & ski rental in Vaujany
All INTERSPORT Rent locations at a glance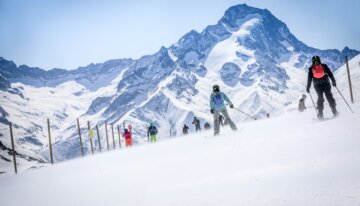 Ski rental in Vaujany
INTERSPORT Rent shops in Vaujany
Of course, you need the right winter sports equipment for your adventures in Vaujany. At our local INTERSPORT Rent shop, you can choose from a wide range of gear – including everything that makes a skier's or snowboarder's heart beat faster. Equipped with first-rate products from leading manufacturers, you will be ready to hit the slopes of Vaujany.
And if you have any questions, don't hesitate to ask our RENTertainers! They'll be happy to share their expertise with you – from how to adjust your bindings to what to look for when choosing a ski helmet …
Skiing in Vaujany
More about the ski resort
Vaujany ski resort lies at an altitude of 1,250 metres. Once you arrive there, you'll be greeted by a breathtaking Alpine panorama and a slightly rustic atmosphere. But the idyllic mountain village also boasts a variety of winter sports options and plenty of opportunities for relaxing moments in the snow.
Vaujany ski resort alone offers you 53 kilometres of ski runs. And thanks to its integration into the Alpe d'Huez Grand Domaine Ski network, you can choose from 250 kilometres in total. There's one thing we can promise you: You'll be covering countless metres of altitude difference. From the valley station at 1,250 metres, the slopes reach all the way up to 3,330 metres. This also means: snow-sure conditions from November to April.
Good to know: There is also a lot to discover off the slopes. At an altitude of over 2,000 metres, numerous winter hiking trails and routes for guided snowshoe tours wind their way through the mountain world of Vaujany.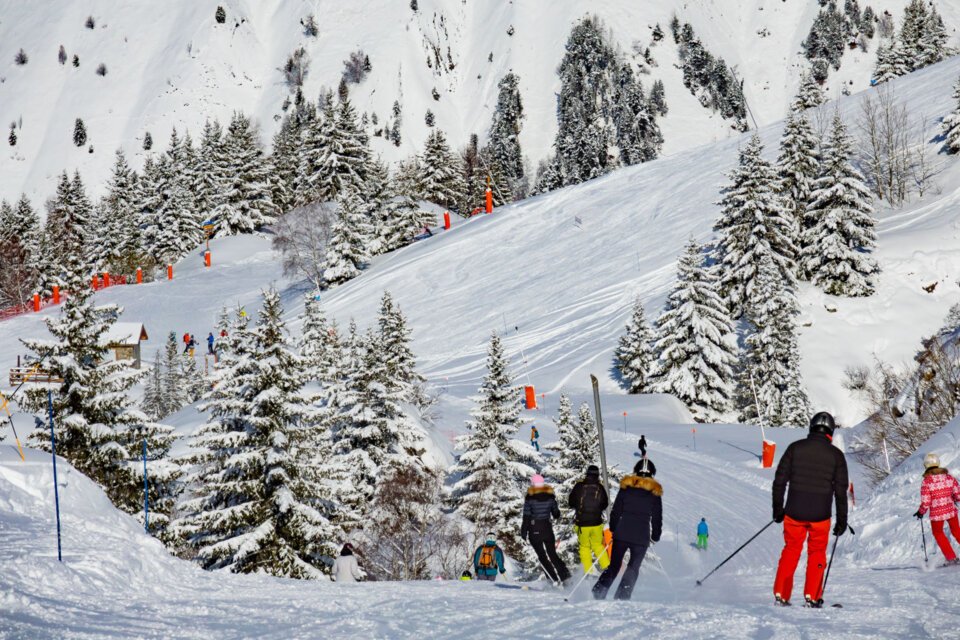 What's waiting for you in Vaujany?
53 kilometres of ski runs in Vaujany and the possibility to explore the slopes of the entire Alpe d'Huez Grand Domaine Ski network
20 lifts and cable cars
2,080 metres of altitude difference from the summit of Pic Blanc to the valley station
numerous high-altitude hiking trails for winter hikes or snowshoe tours on Alpette –accessible via the Vaujany-Alpette cable car
atmospheric hours of night skiing on the floodlit slopes of Alpe d'Huez
2 snow parks: Montfrais, suitable for beginners, and a second snow park for experienced freestylers
unique moments of skiing pleasure in an unforgettable mountain setting
Skiing in Vaujany is right for you if ...
… you are looking for a diverse ski resort for the whole family.
… you want to test your winter sports limits. The slopes "Le Tunnel" and "La Sarenne" require excellent skiing skills. Would you like to give them a try?
… you can't wait to swap your ski boots for snowshoes. On a guided snowshoe tour or relaxing winter hike, you'll get to know Vaujany ski resort from an entirely new perspective.
… you would like to take advantage of the resort's state-of-the-art lifts and cable cars. They'll take you up the mountain faster than usual, leaving you with more time for skiing and snowboarding.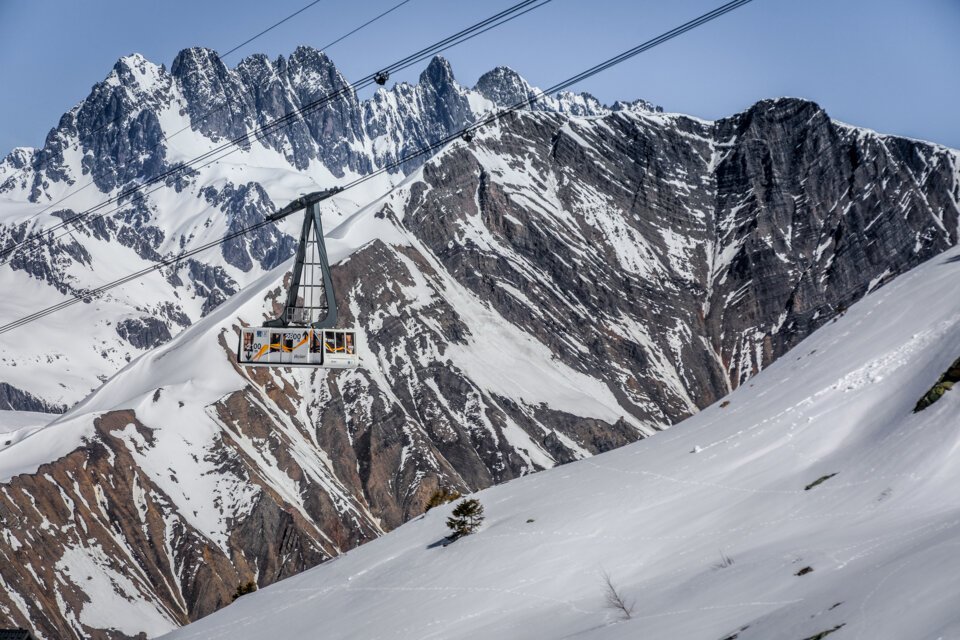 INTERSPORT Rent tip
Our RENTertainers recommend
Listen up, downhill pros! For an unforgettable skiing experience, we recommend "La Sarenne" run. Its start is at the Sarenne glacier. From there, a 16-kilometre route leads you along the front of Pic Blanc back down to the valley.
The three-kilometre, black "Le Tunnel" run is not quite as long, but slightly more difficult. As its name suggests, you'll ski through a tunnel that leads you onto a tricky mogul slope – quite the challenge, even for extremely experienced skiers and snowboarders. Enjoy!