Skiing & ski rental in Megève
All INTERSPORT Rent locations at a glance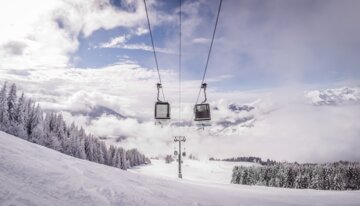 A plus for families: Megève is a particularly popular winter sports destination for families with children. The reasons for this are the many easy slopes, the car-free roads and a wide range of ski schools and childcare facilities. What's more, all ski resorts in the "Evasion Mont Blanc" network were awarded the "Famille Plus" seal of quality for family-friendly ski resorts.
By the way: Families are also a top priority at INTERSPORT Rent! You can find first-rate equipment for skiers of all ages online and at our rental shops on site.
Ski rental in Megève
Your INTERSPORT Rent shops in Megève
Megève is the perfect place to try skiing or snowboarding for the first time, especially for little ones who love the slopes and are new to winter sports. Particularly in the beginning, it is often convenient to rent the first set of equipment. INTERSPORT Rent in Megève offers a large selection of winter sports gear, and there's one thing you can be sure of: Thanks to the expert advice of our RENTertainers, you'll find just what you need!
Skiing in Megève
More about the ski resort
Although Megève is a paradise for those just starting out, more experienced skiers and snowboarders will also find "plenty of treasures" there. Daredevils can show off their skills on the steep forest slopes at Mont d'Arbois. Those with a need for speed can compete on the "Schuss au Mont d'Arbois" red race course. And freestylers and freeriders will enjoy the obstacles in the snowpark or the fantastic powder-snow runs in the French backcountry.
What's waiting for you in Megève?
263 kilometres of slopes (479 in the "Evasion Mont Blanc" ski area)
84 cable car and lift facilities (at the ski area)
185 ski runs
1 snowpark
boardercross course
permanent race course
"Famille Plus" seal of quality
Skiing in Megève is right for you if ...
... you are looking for a particularly beginner-friendly ski resort for you and your family.
... you appreciate easy access to the huge "Evasion Mont Blanc" ski area.
... you want to go ice skating, swim or train at the famous "Le Palais Megève" sports centre.
... you'd like to try the "Evolution 2 Megève" sledging run.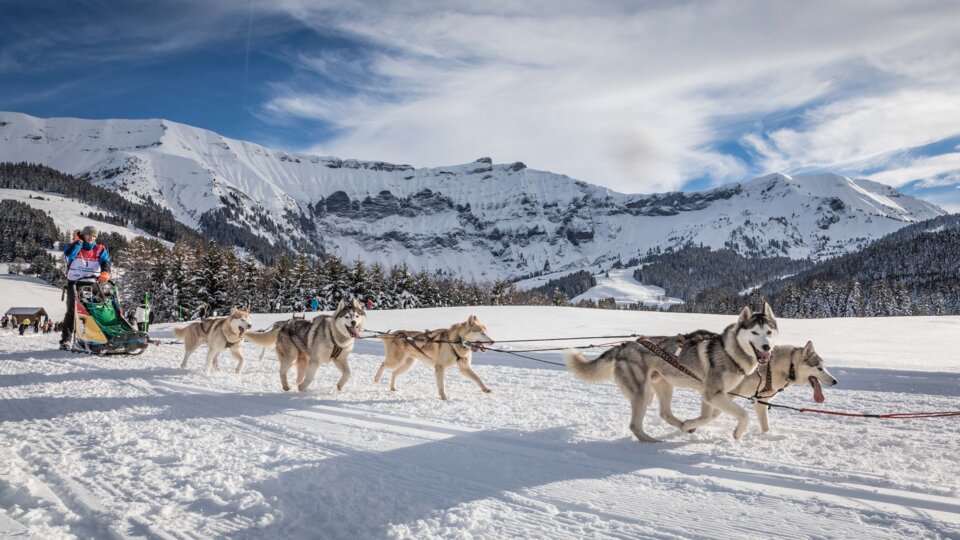 INTERSPORT Rent tip
Our RENTertainers recommend
Say cheeeeese"! Throughout the ski resort, you'll find numerous photo points where you can take snapshots of your ski holiday in Megève. At Waidzai Park in Rochbrune, there's also a "video zone" where your entire descent is captured on camera. Give it a try and you'll play the leading role in your very own action movie!