Our tip: Many of the ski resort's slopes are south-facing, which makes them great for sunny skiing experiences. If the hot spring sun melts away the snow cover, you can always ski over to Val Thorens, Europe's highest ski resort.
Ready for some sunshine skiing? Drop by at one of the INTERSPORT Rent shops on site and ask our RENTertainers for the best equipment tips!
Ski rental in Les Menuires
Your INTERSPORT Rent shops in Les Menuires
Great skiing experiences start with great equipment! That's why the INTERSPORT Rent experts in Les Menuires offer a vast selection of latest-generation rental equipment for skiers, snowboarders and freeriders.
Whether you're looking for skis for your children or for a new snowboard for yourself – the RENTertainers on site are always happy to help!
Skiing in Les Menuires
More about the ski resort
As part of the largest lift-linked ski area in the world, Les Menuires offers a surprising variety of slopes. The resort is particularly popular with families and beginners, as it boasts 160 kilometres of mainly blue runs.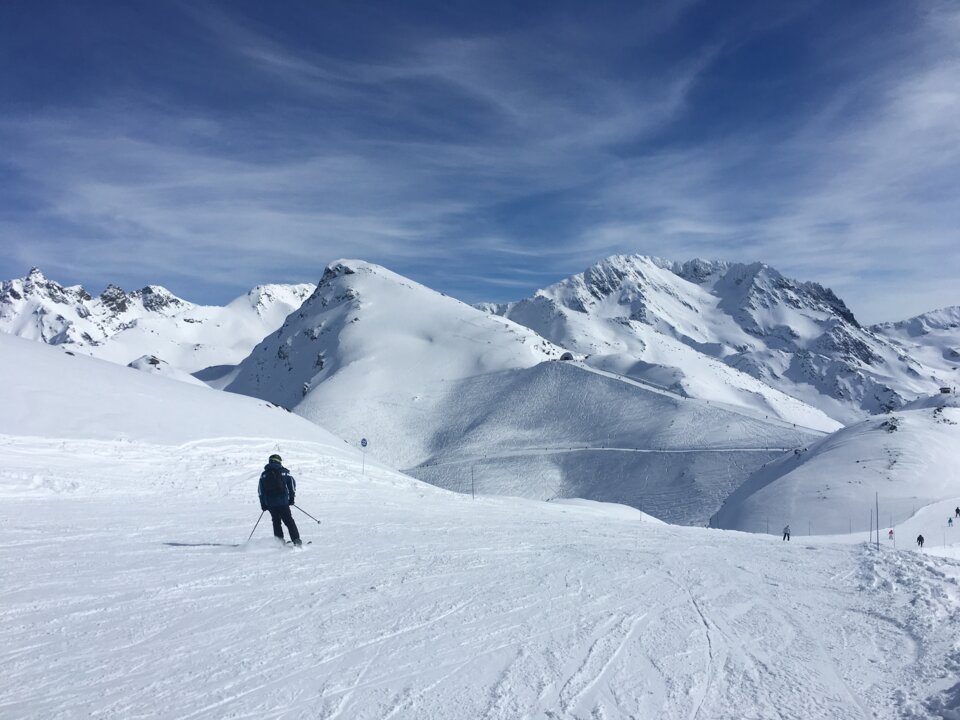 Les Menuires in a nutshell:
160 kilometres of slopes, 33 % of which are blue
28 kilometres of cross-country trails
7 cable cars
26 lifts
beginner & family friendly
Sounds perfect for you and your family? Find out more about the ski resort on https://lesmenuires.com/en/!
Skiing in Les Menuires is right for you if …
… you're looking for a vast selection of easy beginner slopes.
… you would like to spend your ski holidays in a quiet resort that's popular with families.
… you want to discover some of the best-kept secrets of the 3 Valleys.
… you would like to tackle the French mountain world with top rental equipment by INTERSPORT Rent.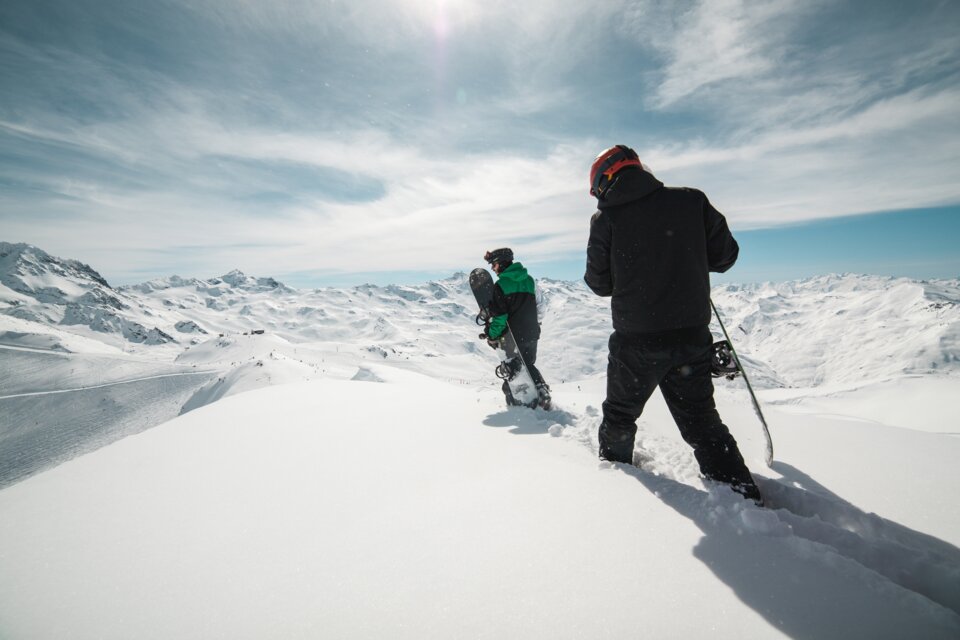 INTERSPORT Rent tip
Our RENTertainers recommend
If you would like to get to know a different (and spectacularly beautiful) side of Les Menuires, how about a snowshoe trip through La Vallée des Belleville? The picturesque scenery and snow-covered pine forests are guaranteed to take your breath away!
Snowshoeing in Les Menuires is just your thing? Don't forget to drop by at an INTERSPORT Rent shop before your trip and get some valuable inside tips from the RENTertainers on site!