Skiing & ski rental in Gryon
All INTERSPORT Rent locations at a glance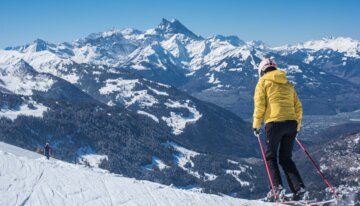 Ski rental in Gryon
INTERSPORT Rent shops in Gryon
At the two INTERSPORT Rent shops in Gryon, you can get expert advice and excellent equipment. Are you looking for the latest pair of cross-country skis for your laps on the plateau of Frience, for instance? Our RENTertainers have got you covered!
If you already know what equipment you want to get for your winter adventures – all the better! You can reserve your equipment from the comfort of your home. When you arrive at the resort, the items of your choice will be ready for pickup at the INTERSPORT Rent shop on site.
INTERSPORT Paragon Sport Alpe des Chaux
INTERSPORT Paragon Sport
Alpe des Chaux, 1882 Gryon
Skiing in Gryon
More about the ski resort
There are numerous practice slopes in Gryon where beginners and returning skiers can dabble in the sport or brush up on their skills. If you're in the mood for something more action-packed, you should visit the ski and snowboard cross courses in Gryon – two freely accessible runs with steep turns, moguls, and jumps. That's where seasoned skiers feel right at home.
You can't get enough of skiing or snowboarding? Then how about some night skiing on the Willy Favre run in Les Diablerets? But that's not all – there's another moonlight adventure you can experience there: In Frience, you can go night sledging. There are three groomed sledging runs – from quiet and laid-back to action-packed and adventurous!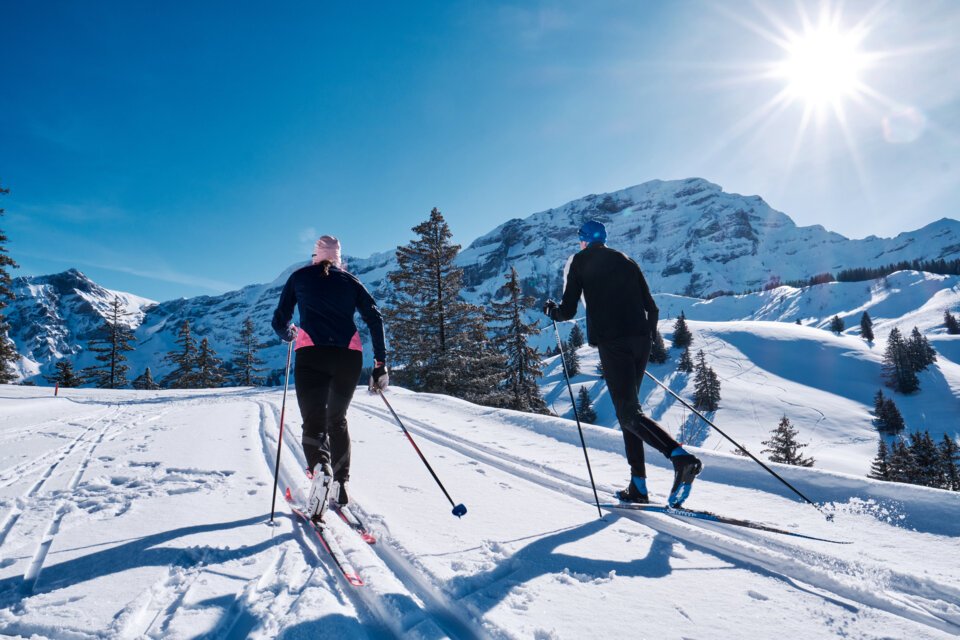 What's waiting for you in Gryon?
84 kilometres of ski runs
24 lift and cable car facilities and a cogwheel railway
about 50 kilometres of cross-country ski trails (classic and skating)
2 ski schools for beginners and returning skiers
2 cross-country ski trails for biathlon – one in Cergnement and one on the plateau of Frience
perfectly groomed sledging runs
beautiful snowshoeing routes in the snowy Vaud Alps
Skiing in Gryon is right for you if ...
… you enjoy staying in a small ski resort that offers all the amenities of a big ski area.
… you would like to go sledging with your family.
… you love cross-country skiing and want to choose from an extensive range of trails.
… you can't wait to go on relaxing winter hikes in a dreamlike natural setting.
… you are looking for winter sports activities of the extraordinary kind: Have you ever heard of skijoring?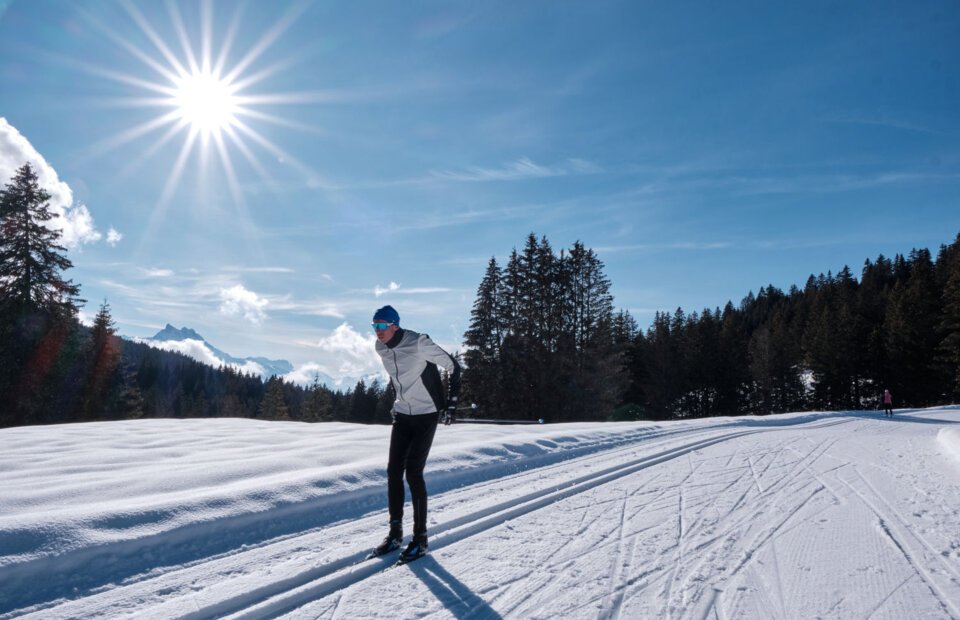 INTERSPORT Rent tip
Our RENTertainers recommend
You've always wanted to give biathlon a try? You can do so in Cergnement or on the plateau of Frience. The experts on site will show you the technique, and then you can have a go at the shooting range.
Equipped with the latest gear and under expert guidance, you will quickly see some progress. By the way, you can get the necessary biathlon equipment at the INTERSPORT Rent shops on site.
INTERSPORT Rent shops in the regions
Cities with INTERSPORT Rent shops in the region