Skiing & ski rental in Sölden
All INTERSPORT Rent locations at a glance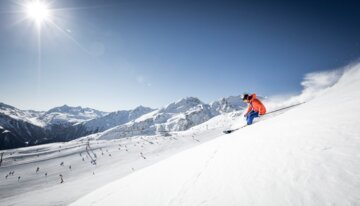 ©
Ötztal Tourismus / Rudi Wyhlidal
Ski rental Sölden
Your INTERSPORT Rent shops in Sölden
You want to make the most of every single one of the 144 kilometres of ski runs in Sölden? Maybe you'd rather go off-piste skiing? No matter which you prefer: The local INTERSPORT Rent shops have the right equipment for you!
The RENTertainers on site at the ski resort know exactly what to look out for when it comes to skiing and snowboarding in Sölden. You and your performance on the slopes will certainly benefit from their tips and advice – promise!
Skiing in Sölden
More about the ski resort
If you had to describe Sölden in one word, it would probably be: versatile. The activities and experiences waiting for winter sports fans at the ski resort in Ötztal Valley could hardly be more diverse.
A children's area and a snow park, a downhill race course and a funslope, a skiline and an "Adrenalin Cup" – in Sölden, everyone gets their own personal white carpet rolled out for them. From little skiers to full-fledged downhill pros – the extensive range of offers in Ötztal Valley ensures that all winter sports enthusiasts can enjoy their time in Sölden to the fullest.
Licence to ski: Fans of James Bond get their money's worth at Sölden ski resort, too. The cinematic installation "007 ELEMENTS" inside the mountain of Gaislachkogl takes fans on a unique journey into the world of 007.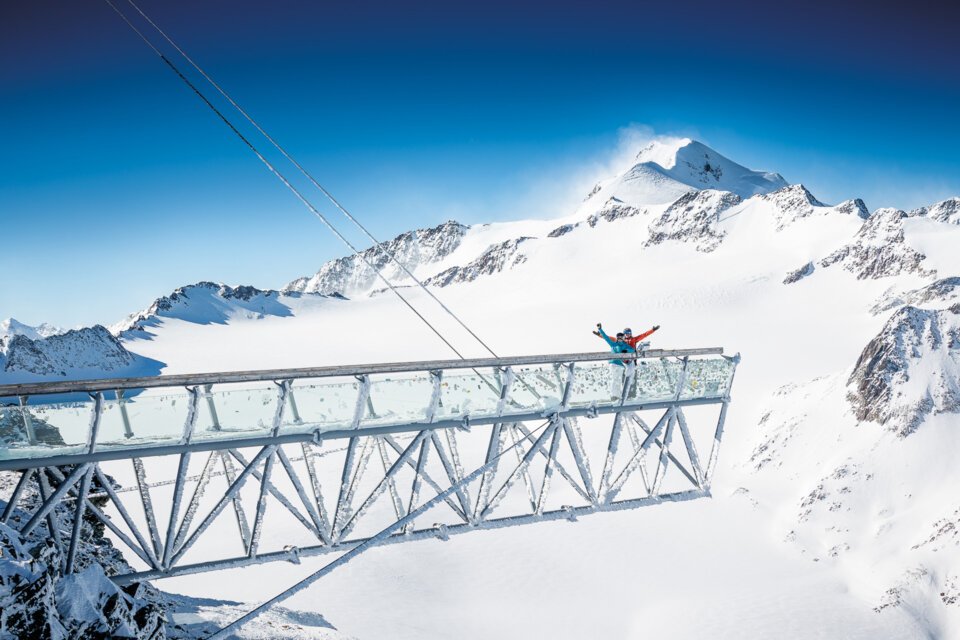 Your winter sports experience in Sölden:
144 kilometres of ski runs
2 kilometres of ski routes
2 glacier ski areas
2,000 metres difference in altitude between the lowest and highest points of the resort
31 state-of-the-art lifts and cable car facilities
3 three-thousand-metre mountains
33 ski huts and restaurants
diverse offers for families, including ski schools and skiing lessons
numerous activities from nighttime sledging to ice skating
many ski rental shops near the slopes
Curious to know more? For additional information on the ski resort, please visit the website of Sölden.
Skiing in Sölden is right for you if ...
... you are looking for maximum fun on the slopes from October to May.
... you want to follow in the footsteps of James Bond during your ski holidays.
... high-quality equipment is just as important to you as first-rate ski runs.
... great entertainment is an essential part of skiing for you.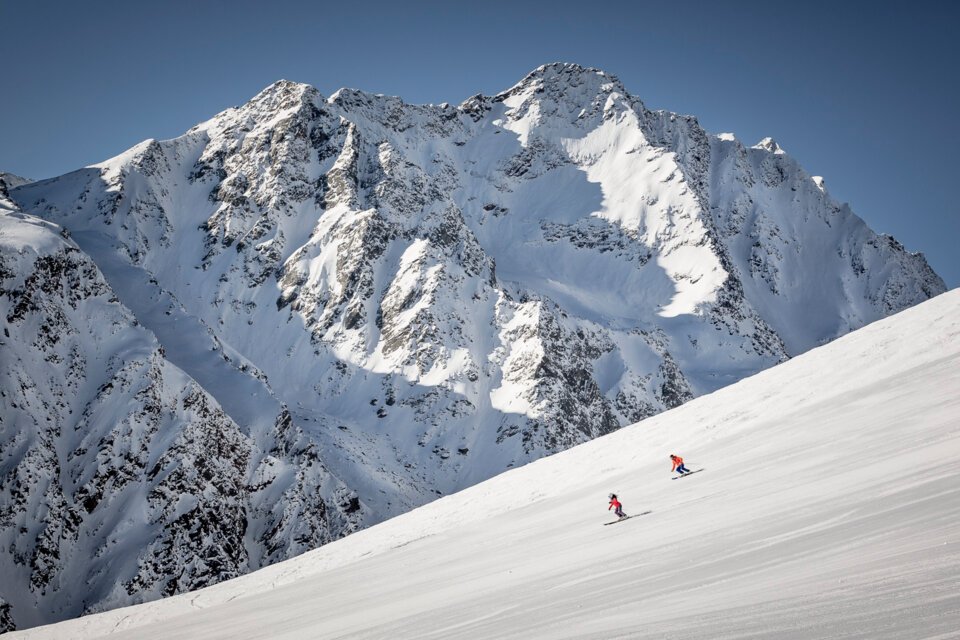 INTERSPORT Rent Tip
Our RENTertainers recommend
Higher, faster, farther: At Sölden ski resort, you are in for an extraordinary skiing experience – in the truest sense of the word. How about the longest ski run, for instance? Or the steepest slope? The former leads you from the BIG3 platform on Schwarze Schneid down to the valley station of Gaislachkoglbahn. The steepest slope is the World Cup run on Rettenbach Glacier. Give it a go!
INTERSPORT Rent shops in the federal states
INTERSPORT Rent shops in the regions
Cities with INTERSPORT Rent shops in the region